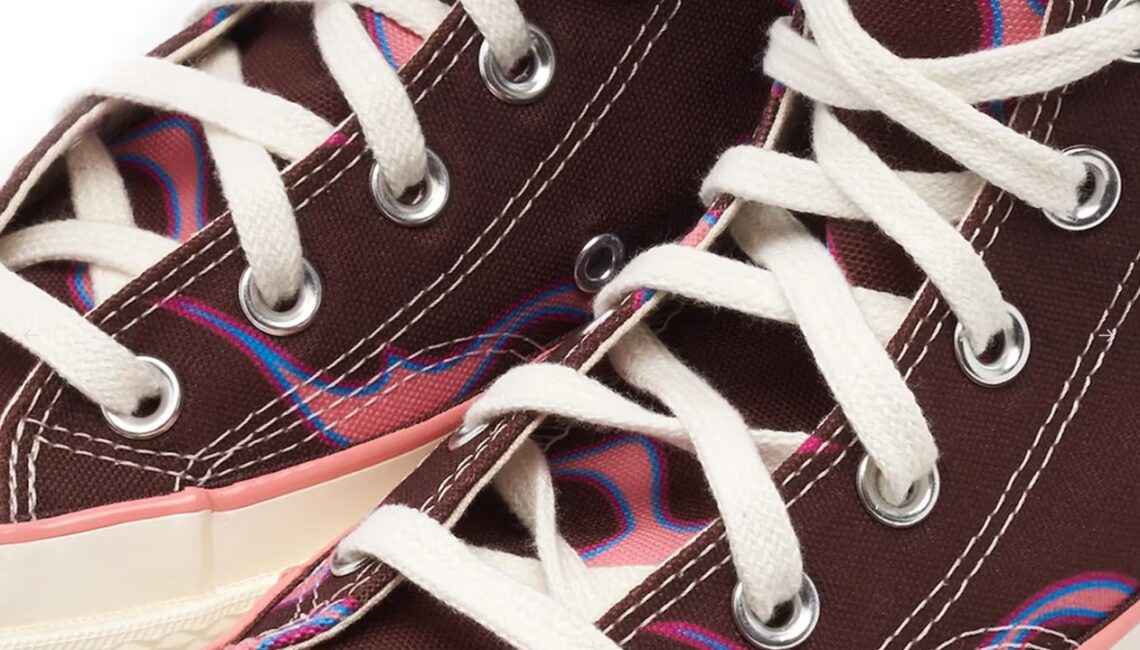 Introducing the CONVERSE x GOLF WANG Collaboration
Tyler, The Creator, known for his fearless creativity and unique style, has once again teamed up with Converse to bring us a fresh take on the iconic Chuck 70 silhouette. This limited-edition release showcases Tyler's infamous flames print, an enduring staple in his GOLF WANG collections. However, this time around, the flames take on a new color palette, blending brown canvas with vibrant pink flames that ignite the shoe's exterior. With a striking bright blue outsole harking back to the original design and pink pinstripes accentuating the midsole, the GOLF WANG Chucks redefine streetwear fashion by marrying premium craftsmanship with Tyler's distinctive aesthetic.
Why You Should Embrace the GOLF WANG Chucks
For sneaker enthusiasts and fashion-forward individuals, the Converse x GOLF WANG collaboration offers a compelling package. Crafted from durable 12oz poly-canvas, these high-top sneakers promise both style and longevity. The iconic flames print, now in brown and pink, along with eye-catching pop color pinstripes, sets them apart from the crowd. Also, comfort is not compromised. Thanks to the OrthoLite insole, while the rubber midsole ensures durability, making these kicks suitable for daily wear.
To add an extra layer of personal style, the GOLF WANG Chucks come with a tonal second lace, opening up a world of possibilities for customization. This collaboration represents the fusion of Converse's timeless Chuck 70 silhouette and Tyler, The Creator's unique artistic vision. So, whether you're a die-hard fan of Tyler or simply appreciate standout footwear, these sneakers are a must-have addition to your collection.
CONVERSE x GOLF WANG Chuck 70
Style Code: A08646C
Color: Brown / Egret
Get Ready to Elevate Your Style with GOLF WANG Chucks
Tyler, The Creator's collaboration with Converse brings us the CONVERSE x GOLF WANG Chucks. A fresh take on a classic silhouette. With its new color palette and iconic flames print, these sneakers redefine streetwear fashion. Crafted with premium materials for comfort and durability, they are a stylish and functional addition to any wardrobe. So, don't miss out on the chance to step into Tyler's world of creativity and grab a pair of GOLF WANG Chucks today.
Follow Sneakerize.gr On Instagram
Like Sneakerize.gr On Facebook
Follow Sneakerize.gr On Twitter
Introducing the CONVERSE x GOLF WANG Collaboration