A Commemorative Collaboration: adidas Originals and BAPE® Unveil the Stan Smith Anniversary Edition
In a nod to the cultural intersection of sports and streetwear, adidas Originals and BAPE® have once again united their creative forces, unveiling two distinctive iterations of the iconic Stan Smith sneaker. This collaborative venture marks a celebration of BAPE®'s 30th anniversary, merging the timeless appeal of the Stan Smith silhouette with BAPE®'s signature aesthetic. The result is a captivating fusion of past and future, encapsulated in contrasting black and white colorways that redefine the classic sneaker.
Signature Details and Sustainable Design: The BAPE® Stan Smith Reimagined
True to BAPE®'s innovative spirit, the Stan Smith undergoes a transformative makeover. In detail, the quintessential upper of the iconic sneaker features a synthetic leather crafted from 60% recycled materials, aligning with the brands' commitment to sustainability. The defining feature is a tonal debossed and embossed SOLID CAMO pattern, that offers a fresh take on the familiar silhouette. Additionally, gold foil co-branded accents elevate the design, adorning an ABC CAMO Heel Mustache. The sneakers are further embellished with gold '30th Anniversary' lace jewels and are presented in a custom co-branded box. As a result, underscores the exclusivity of this collaborative release.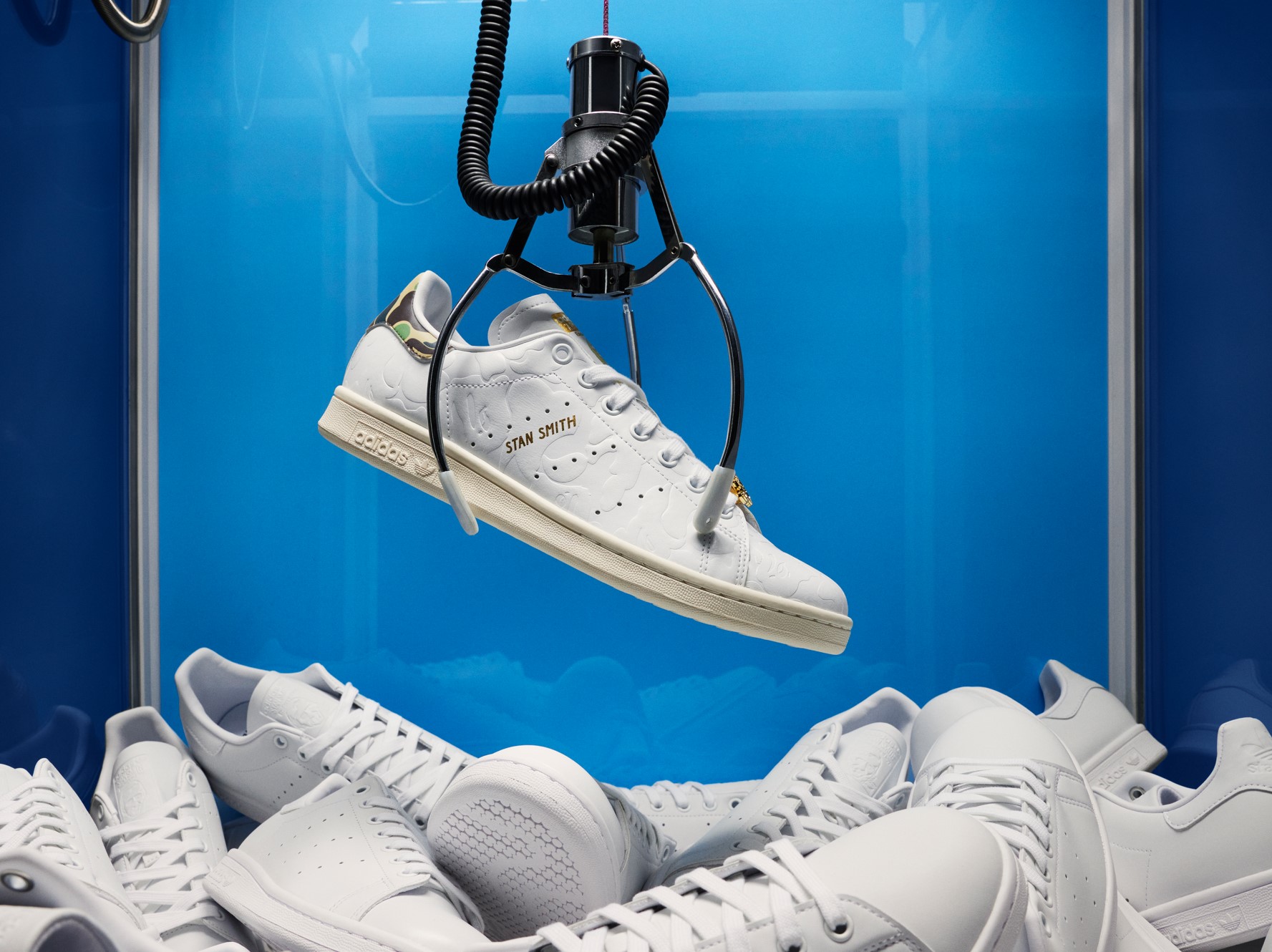 A Playful Homage and Limited Availability: BAPE® Stan Smith Launch Details
To amplify the narrative of this special collaboration, a whimsical campaign breathes life into the sneakers by placing them within an oversized cartoon-esque claw machine. This playful homage not only captures the essence of Japanese streetwear history but also adds a touch of lightheartedness to the release. Set to launch on November 18th, the limited edition BAPE® Stan Smith will be available on CONFIRMED, through selected retailers, and on BAPE.COM. With only a finite number of pairs released, enthusiasts and collectors alike are poised to indulge in this exclusive fusion of style and history, encapsulating the essence of both adidas Originals and BAPE®.
BAPE X adidas Originals Stan Smith
Style Code: IG1115
Color: Cloud White / Cloud White / Off White
Price: 160€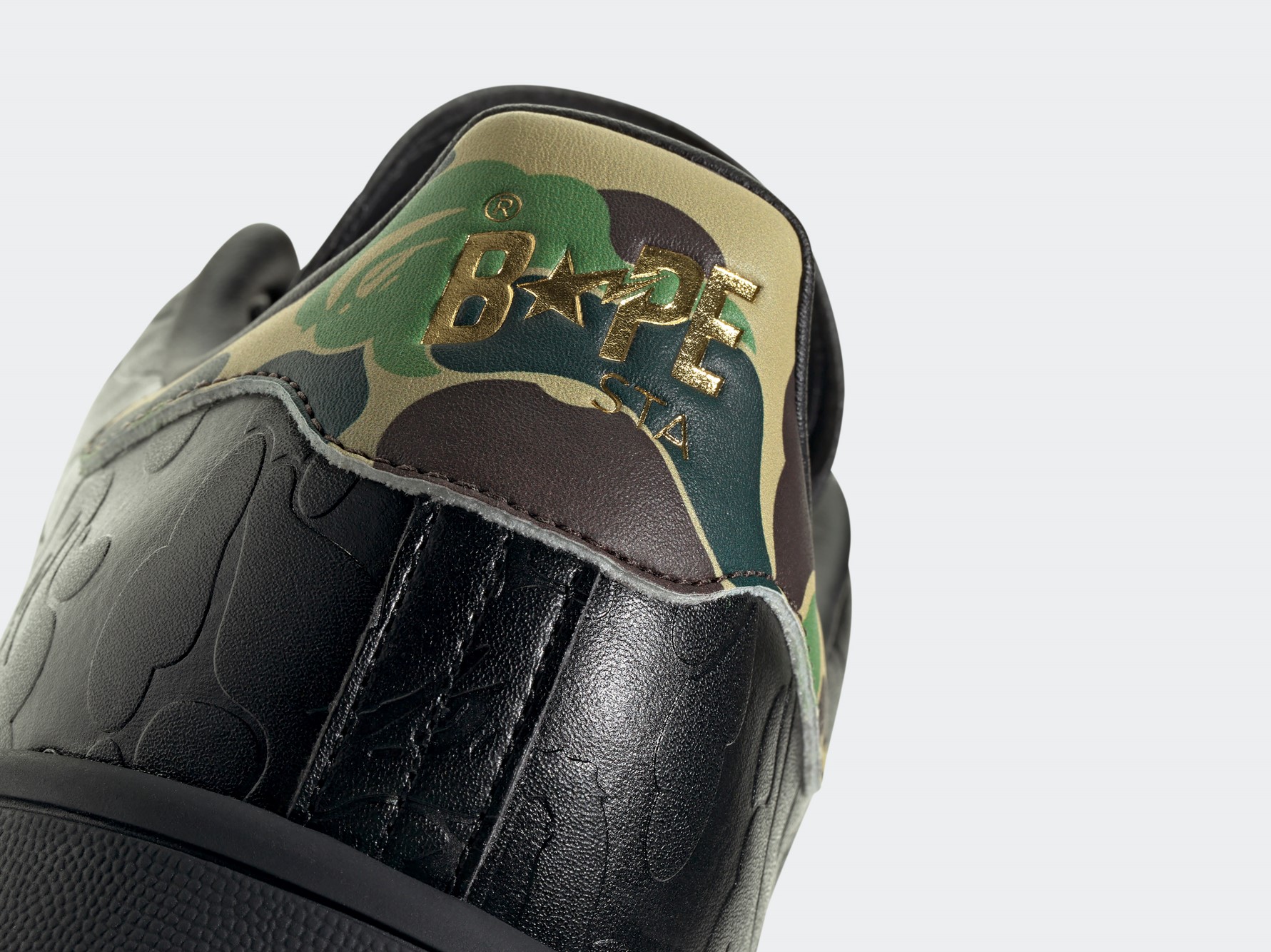 BAPE X adidas Originals Stan Smith
Style Code: IG1116
Color: Core Black / Core Black / Gold Metallic
Price: 160€
Follow Sneakerize.gr On Instagram
Like Sneakerize.gr On Facebook
Follow Sneakerize.gr On Twitter
A Commemorative Collaboration: adidas Originals and BAPE® Unveil the Stan Smith Anniversary Edition