A Stylish Fusion: Noah and PUMA's Third Chapter Unveils a Well-Suited Collaboration
Noah and PUMA have once again joined forces to unveil the third chapter of their ongoing partnership, presenting a captivating blend of cut-and-sewn apparel and footwear that seamlessly marries the distinctive styles of both brands. Breaking new ground, the collaboration introduces suiting for the first time, with a made-in-Italy blazer and trousers set that epitomizes sartorial elegance. This latest offering marks a significant evolution in the collaboration, highlighting the innovative spirit of the partnership.
Elevated Aesthetics and Thoughtful Detailing: The Premium Apparel Collection
The premium apparel collection is a testament to the fusion of classic sports silhouettes and winter essentials. Earthy and neutral tones dominate the palette, grounding the collection in a sophisticated and versatile aesthetic. Standout pieces include a Jacquard Polo adorned with Super PUMA and embroidered logos, and a water-repellent nylon canvas Quilted Jacket. Another key item is the impeccably crafted Twill Pants made in Portugal. Each item in the collection is meticulously designed, with thoughtful detailing evident in every stitch. The accessories, including a jacquard Scarf, merino wool Ski Beanie, and Corduroy 5-panel, complement the apparel, enhancing the overall appeal of the collaboration.
The Showpiece: Noah's Exclusive Made-in-Italy Suit for PUMA
Noah's standout piece in collaboration with PUMA is an exclusive two-piece suit crafted in Italy by Fox Brothers, featuring a luxurious blend of 90% wool and 10% cashmere. Designed by Noah's co-founder Brendon Babenzien, the suit pays homage to PUMA's iconic T7 tracksuit, showcasing collaboration and innovation. Exclusive to Noah stores and Dover Street Market, the made-in-Italy suit embodies the spirit of the partnership.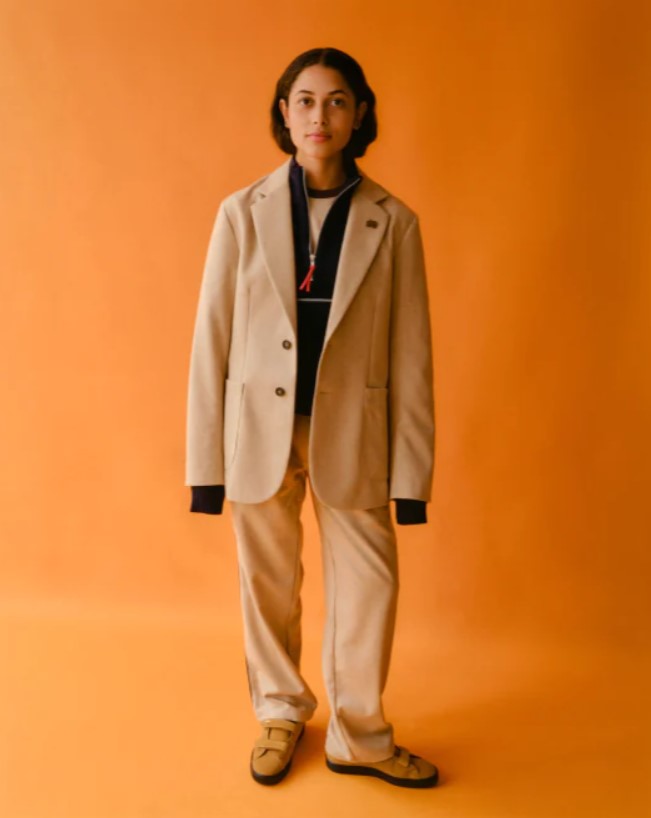 Step into Style: Suede Classic Velcro
In addition to the apparel, Noah and PUMA present a footwear collection featuring the Suede Classic Velcro in "Camel" and "Navy" colorways. The sneakers showcase two Velcro closures adorned with gold PUMA lettering. Further details include a perforated PUMA Formstrip as well as Noah's iconic cross logo stamped on the heel. This collaboration, available from November 17, 2023, on noahny.com, Noah stores, and selected global accounts, reinforces the power of creative partnerships, pushing the boundaries of fashion and style.
Follow Sneakerize.gr On Instagram
Like Sneakerize.gr On Facebook
Follow Sneakerize.gr On Twitter
A Stylish Fusion: Noah and PUMA's Third Chapter Unveils a Well-Suited Collaboration