Exploring the Interdimensional Pitch: PUMA and P.A.M.'s BIO/VERSE AW23 Collection
In a mesmerizing fusion of sportswear and artistry, PUMA and Australian cult label Perks and Mini (P.A.M.) have conjured up the third installment of the BIO/VERSE project. This avant-garde collection transcends conventional fashion boundaries, beckoning fashion enthusiasts into a realm where football meets the mystic. As they embark on this interdimensional journey, the collaboration weaves technical sportswear with a dash of Perks and Mini's enigmatic "majik".
Game-Changing Graphics and Sustainable Style
At the heart of this collaboration lies a captivating array of gamified graphics and offbeat insignias, adorning reinterpreted sports uniforms, accessories, and footwear. Embracing sustainability, the BIO/VERSE AW23 collection proudly incorporates a minimum of 20% recycled materials, offering eco-conscious consumers a reason to rejoice.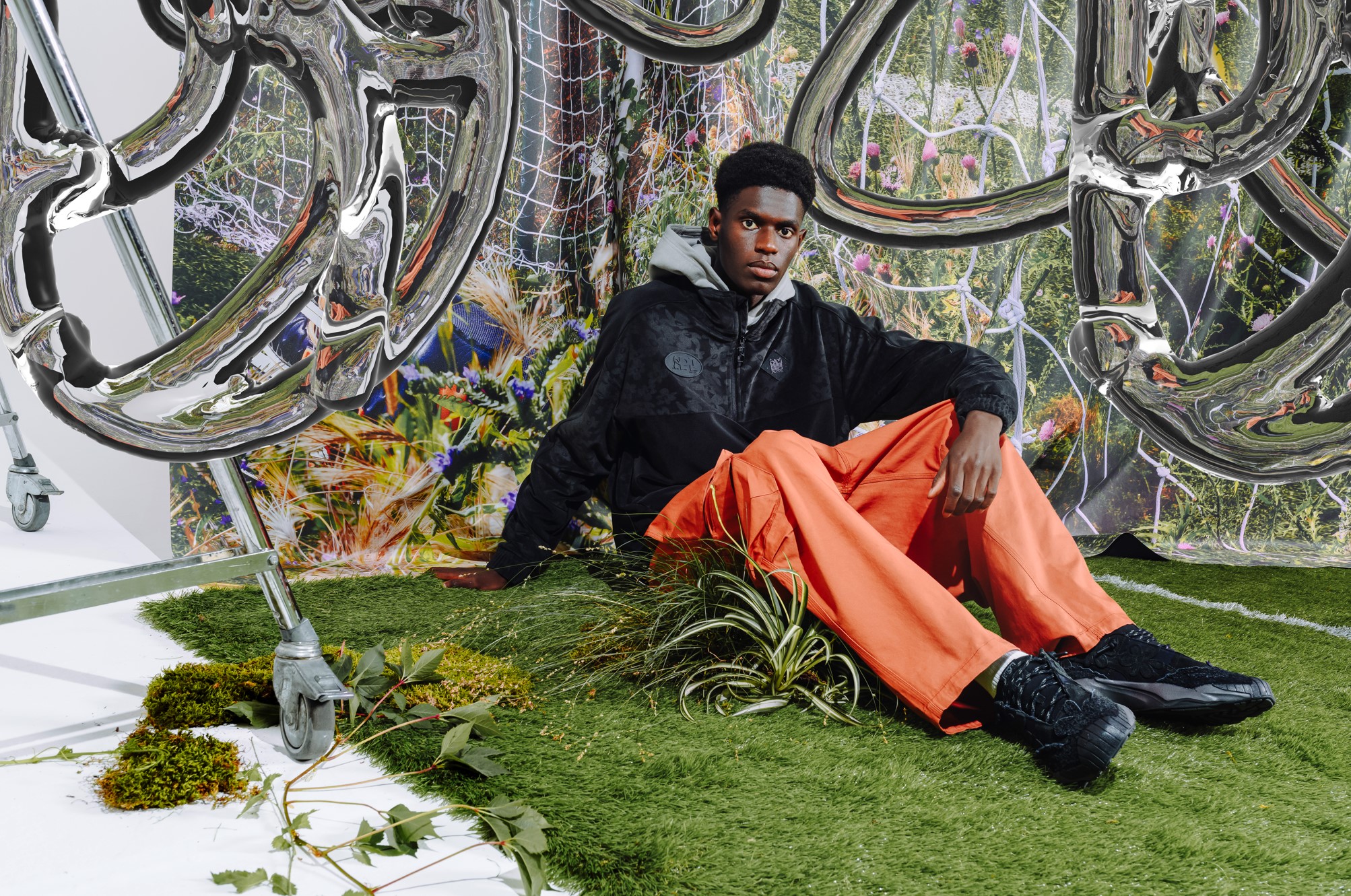 Stylish Sportswear with an Esoteric Twist
The apparel lineup is a visual spectacle, featuring cut-and-sew warmup gear that includes the Stadium Jacket and Velour set. These pieces are adorned with "Psy-activ" club-inspired badges, motifs, and a hallucinatory floral-inspired pattern. The PUMA x P.A.M. starting XI takes center stage with a special long-sleeved Jersey boasting an archival-inspired collar and a fresh collaborative wordmark on the chest. Complementing this is the Flight Pants, available in two colorways, complete with cargo pockets and adjustable cuffs. The collection further offers wardrobe essentials in the form of Graphic Hoodies and Graphic T-shirts.
Step into the Futuristic Footwear
In the world of BIO/VERSE AW23, footwear takes on a futuristic twist. The lineup includes the Cell Dome King, the modern Plexus, and the iconic Suede. The Cell Dome King proudly showcases PUMA x P.A.M. insignias on the lace cover and heel, while the matching Suede comes adorned with team colors and collaborative logos throughout. The Plexus, in an elegant blacked-out design, brings the enchanting floral-inspired pattern to life with 3D flower petals on the upper. Completing the collection's accessory offerings are a stylish Duffle Bag and Cap.
Connecting Realities: The BIO/VERSE AW23 Campaign
The BIO/VERSE AW23 campaign takes a daring leap by blurring the boundaries between the real world and the studio. Renderings of psychic mutation serve as the bridge between words and worlds, offering a mind-bending glimpse into the creative process.
Availability
Fashion aficionados eager to embrace this interdimensional journey can dive into the PAM/PUMA BIO/VERSE AW23 collection starting October 7, 2023. It will be available at PUMA flagship stores, PUMA.com, P.A.M. Stores, PERKSANDMINI.com, and selected stockists. 
Join PUMA and P.A.M. as they redefine fashion with their visionary collaboration, where sportswear meets the uncharted depths of creativity.
Follow Sneakerize.gr On Instagram
Like Sneakerize.gr On Facebook
Follow Sneakerize.gr On Twitter
Exploring the Interdimensional Pitch: PUMA and P.A.M.'s BIO/VERSE AW23 Collection