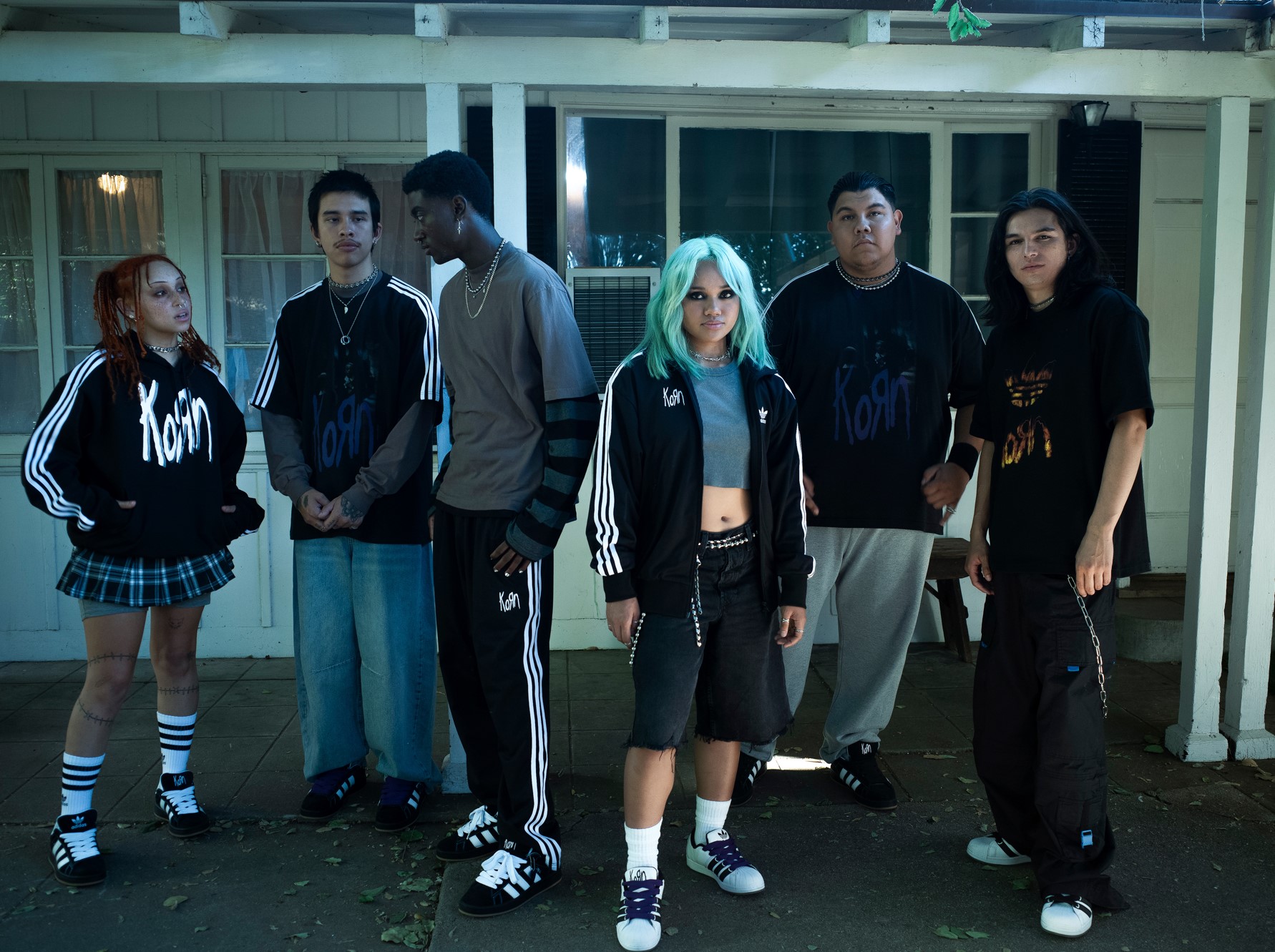 The KoRn x adidas Originals Collection: A Glimpse into the Future
This October, adidas Originals and KoRn, come together to celebrate a legacy that has left an indelible mark on the world. For three decades, the pioneering California-based Nu-metal band KoRn has not only redefined the boundaries of music but also influenced global style and culture. This collaborative partnership marks a significant moment in their journey, celebrating their past, present, and future.
A Revolutionary Partnership
KoRn, a band known for breaking away from established norms, has shared a unique connection with adidas over the years. They first made waves by donning classic Three Stripes adidas tracksuits, challenging the conventional aesthetic codes of their genre. This groundbreaking relationship was further immortalized in the band's 1996 hit, "A.D.I.D.A.S.". Now, their new collection for adidas Originals draws inspiration from their 1996 album, "Life Is Peachy". It includes graphic t-shirts, a Three Stripes hoodie with the band's logo as well as the signature adidas Originals tracksuits, showcasing the bold and distinctive style that has become synonymous with KoRn.
A Bold Collection for Fans
The inaugural adidas Originals and KoRn collaborative collection brings to life the spirit of the band's music. It includes an array of items like a chunky Campus 00s silhouette and an updated Supermodified sneaker. Each piece boasts unique details like graphic insoles, spare laces, KoRn logos, a guitar pick keychain, and a co-branded box. That ensures that fans can experience the essence of KoRn's artistry in every aspect of their wardrobe. The collection's release on October 27th will be available on CONFIRMED, adidas.com, and select retailers, giving fans an opportunity to own a piece of KoRn's history while celebrating their continued influence on music and style.
Follow Sneakerize.gr On Instagram
Like Sneakerize.gr On Facebook
Follow Sneakerize.gr On Twitter
The KoRn x adidas Originals Collection: A Glimpse into the Future