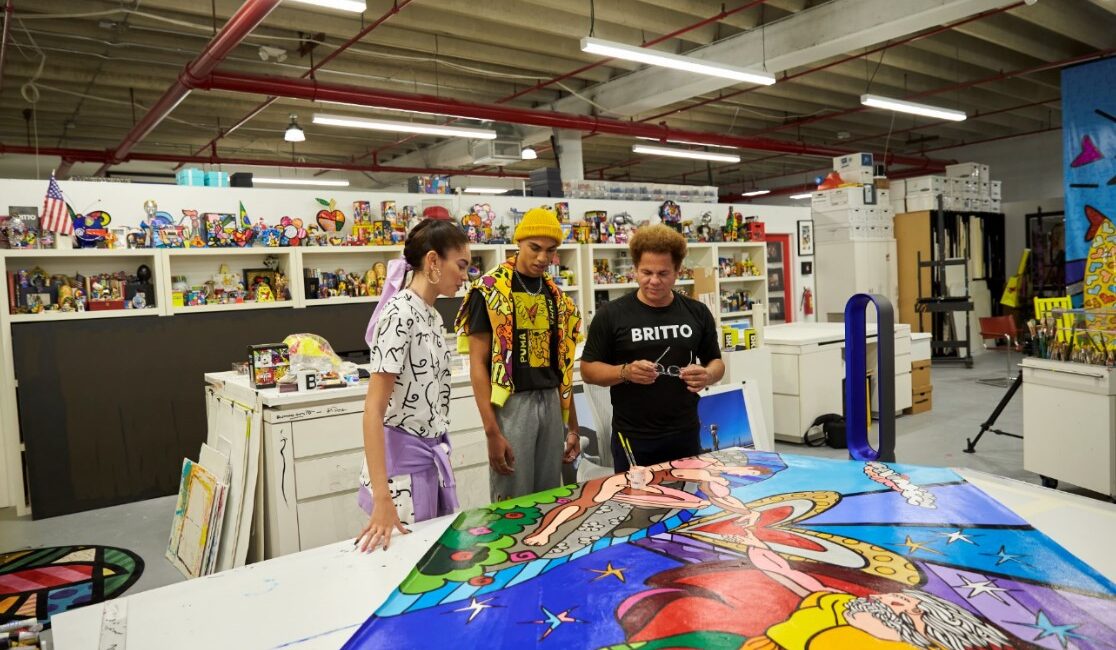 Sports company PUMA and internationally acclaimed artist Romero Britto have teamed up to bring artwork to life in a colorful new collection of footwear and apparel.
Romero Britto is the founder of the Happy Art Movement. He has created an aesthetic all his own, shaped by love, hope, and happiness. The debut of PUMA x BRITTO® reflects this optimistic view of the world, with vibrant colors and bold patterns.


"PUMA and BRITTO® share in common the goal of bringing to the world fun, happiness and love," says Dr. Lucas Vidal, global CEO of the BRITTO® and Romero Britto Fine Art brands. "Collectively the two brands have blended Romero's iconic Happy Art with PUMA's innovative and cool designs to create incredible consumer products that will soon be enjoyed by the whole world. As Romero Britto always says, art is too important not to share."
The PUMA x BRITTO® collection brings the art of streetwear to sweatshirts, tees, sweatpants, and footwear. The designs take inspiration from the artist's dynamic graphics and vibrant colors to create a '90s inspired collection, featuring accents of purple and orange in a bright and happy display. Campaign images were shot in Miami at the boardwalk and in Britto's studio. Romero Britto himself makes an appearance in a few of the shots, wearing the collection's bright take on the Wild Rider.


"It has been an incredible and exciting journey to work and collaborate with one of the most prestigious and fun global brands of modern times," says Romero Britto.
The footwear range gives styles like the RS-Connect, Basket, and Wild Rider a fun look and feel, playing with all-over prints, graphic placements, and lively colors. The apparel includes a unisex range and a women's specific look, featuring graphics and all-over prints with a mix of rubber prints and embroideries.


Add a bright addition to your look when the PUMA x BRITTO® collection drops on PUMA.com, PUMA stores and select retailers.