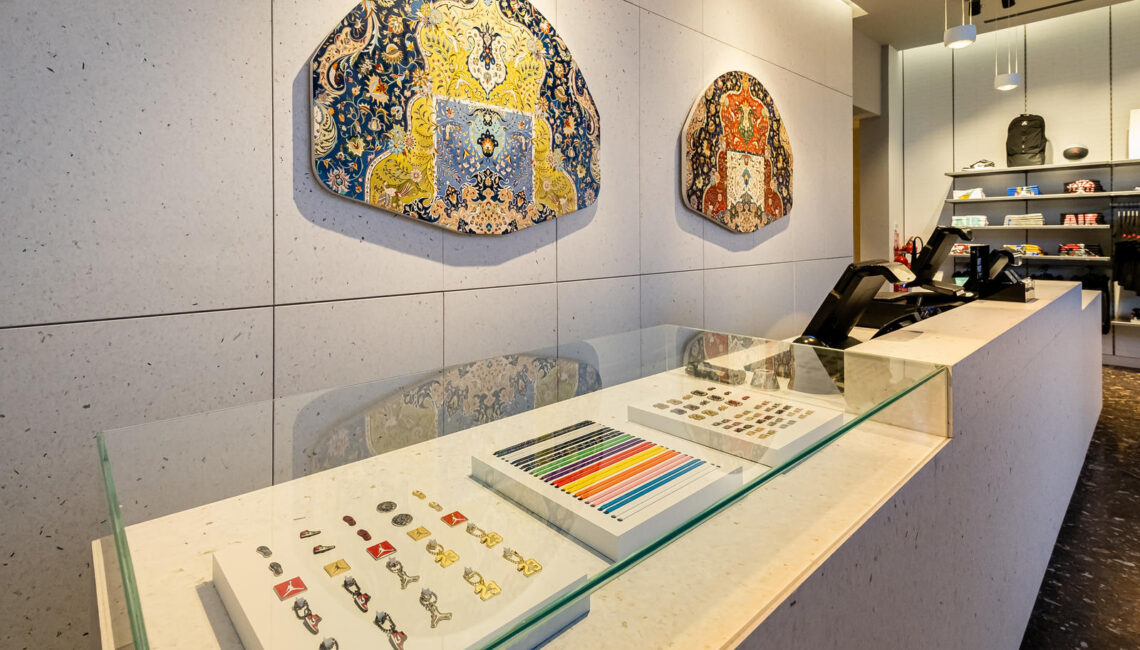 This summer, Jordan Brand opens a concept store in the Dubai Mall, the largest mall in the world. Grounded in a sport-focused layout shared with Jordan doors like Jumpman LA, Jordan 1 Hongxing in Chengdu and Jordan 9 Guanghua in Beijing, the Dubai door creates a refined, sensory space that connects fans of the brand to artistic traditions within the region. In NIKE, Inc.'s vision for the connected marketplace of the future, the visceral experience of a physical store and the intuitive solutions of digital shopping go hand in hand.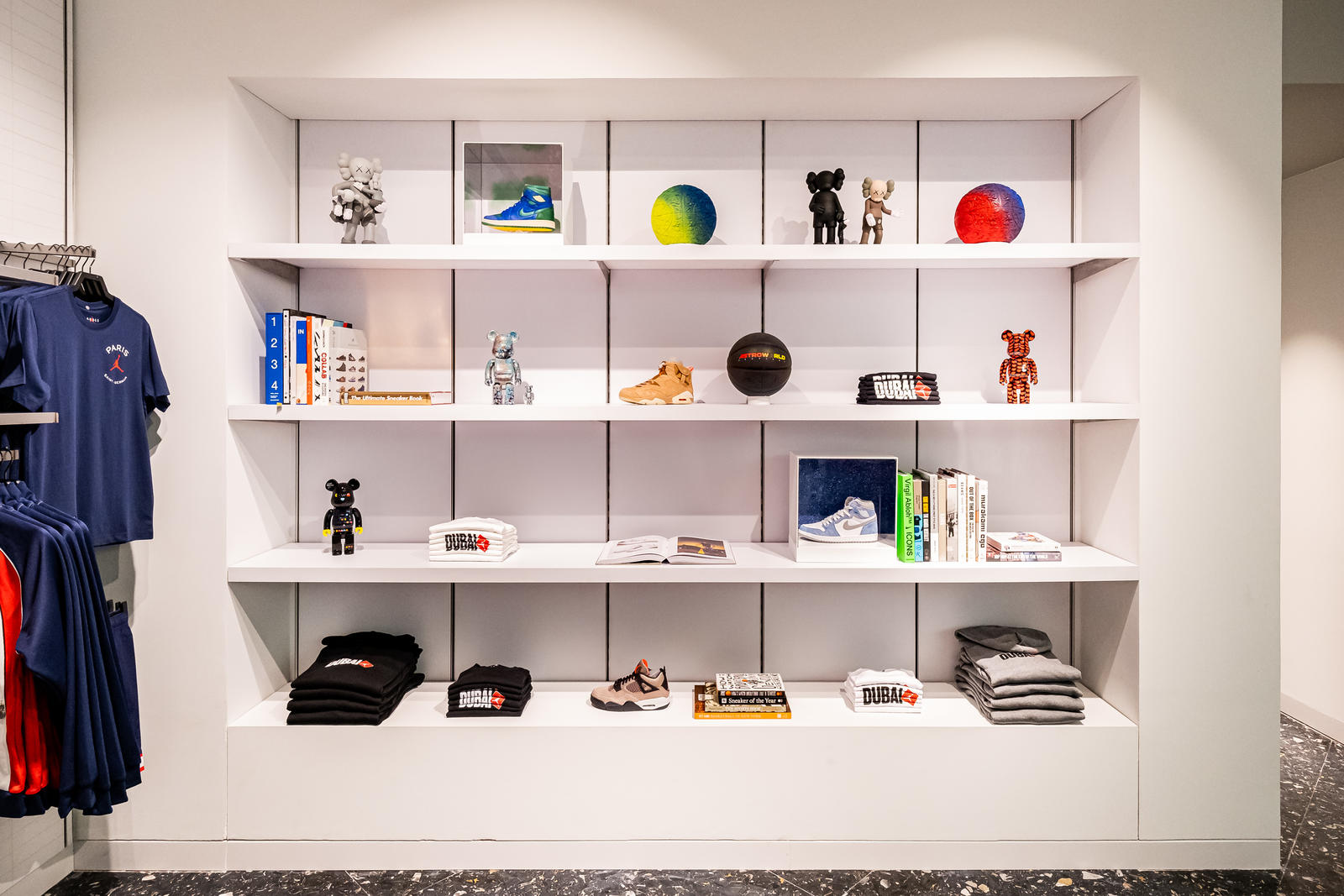 The 2,500-square-foot Dubai store will be stocked with the latest Jordan Brand footwear and apparel styles. The store includes digital features, such as in-store pick up, and the space is curated with fine art from a variety of artists, encouraging visitors to amble through the layout and appreciate the works — including those of Jason Seife, a Syrian-American artist who replicates the patterns of traditional Persian carpets onto canvas.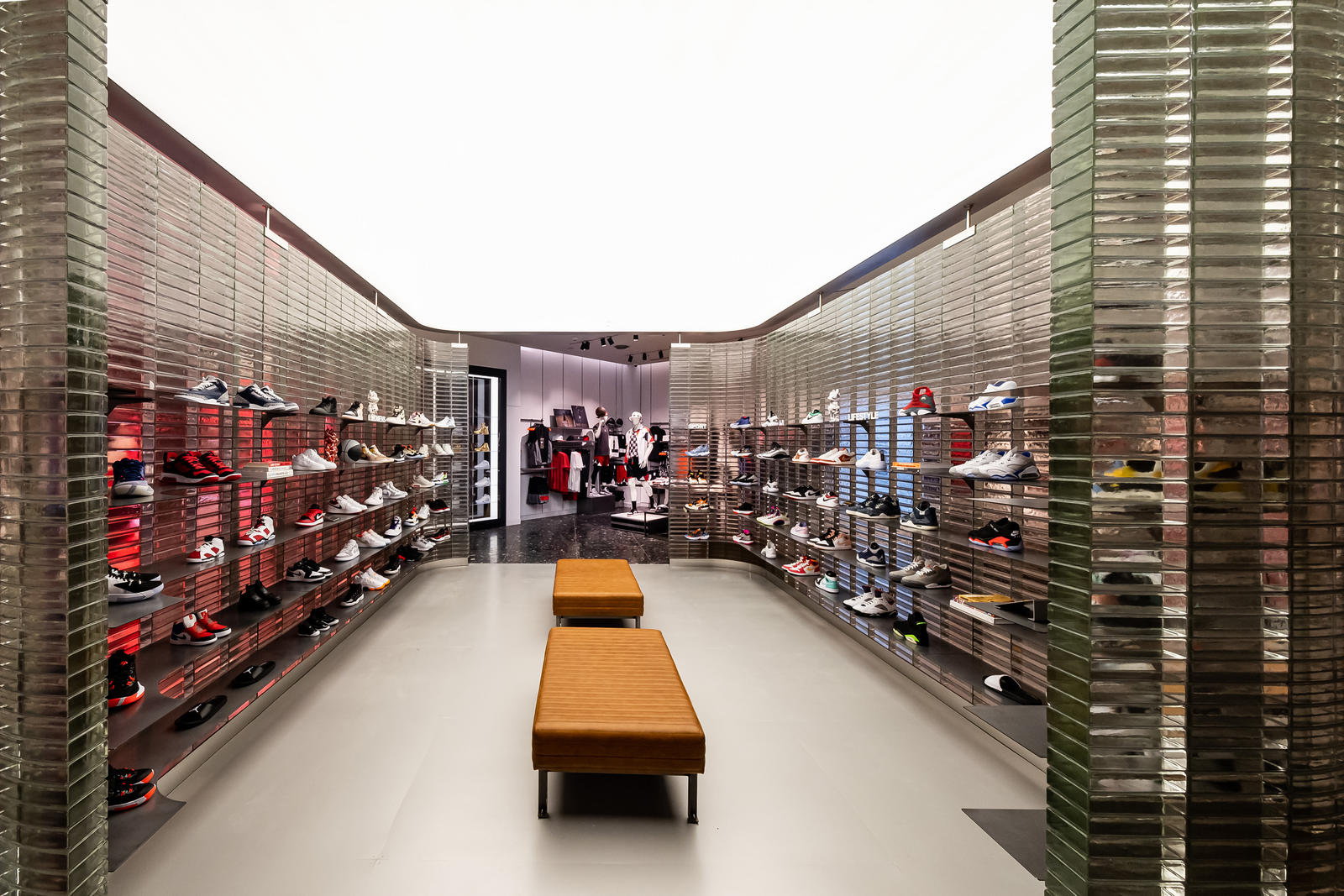 To bring his art to life in the space, Seife painted his intricate designs onto detached backboards and basketball sculptures, whisking a color palette rich with historic Jordan Brand colors. Seife sees showcasing works in-store as an opportunity to push an established medium in a new direction. Just as he reimagines Persian carpets, Seife joins Jordan Brand in reimagining physical stores, and the role of art within them.


"It's exciting to see the line between design and art-making continue to blur thanks to projects like this," says Seife. "Between artists like myself and Jordan Brand, we can create in-store experiences that highlight the products alongside the art, helping connect this cool relationship among artwork, inspiration and product excellence."


Jordan The Dubai Mall opens July 15.



Via Nike