Yohji Yamamoto Collab with Adidas: Unveiling Y-3 Fall/Winter 2023 Chapter 3
Redefining Avant-Garde Sportswear
For more than twenty years, the partnership between adidas and Yohji Yamamoto has remained at the forefront of avant-garde sportswear, continuously pushing the boundaries of creativity and innovation. This Fall/Winter 2023, Y-3 proudly presents the third chapter of its year-long exploratory narrative, once again captivating fashion enthusiasts worldwide. To emphasize Yohji Yamamoto's renegade design vision as the guiding force, Y-3 takes iconic athletic elements and reimagines them in a subversive and captivating manner.
Evolution of Collegiate Motifs
In this latest collection, Y-3 takes inspiration from adidas' unparalleled sporting legacy, embarking on a journey of evolution. In detail, the apparel line showcases an entirely new context for collegiate motifs, breathing new life into vintage varsity-style lettering. Garments like jackets, t-shirts, and hoodies boast an array of graphics, meticulously applied through kettle stitch embroidery, chenille patches, puff prints, and engineered knits. The collection also features quilted pieces with cutlines inspired by the adidas Originals Aloxe tracksuit, offering a range of jackets, vests, skirts, and pants that merge sportswear with high-fashion sensibilities.
Reinventing Iconic Footwear
True to the collection's conceptual impetus, Y-3 presents footwear that reimagines quintessential athletic silhouettes with elevated materials. The Y-3 CENTENNIAL HI and Y-3 CENTENNIAL LO bring a fresh perspective to athletic footwear. Additionally, the collection introduces updated versions of signature adidas Originals archival silhouettes, including the Y-3 SUPERSTAR, Y-3 MARATHON TR, and Y-3 GAZELLE, adding a contemporary twist to timeless classics.
Bold and Unique Accessories
The Y-3 Fall/Winter 2023 collection is not just about apparel and footwear; it also boasts a stunning array of bold accessories. From elevated totes and gym bags to sleek backpacks and body bags, Y-3 has left no stone unturned in offering a wide selection of stylish and functional accessories. Finally, the collection is completed with knit beanies, caps, and more, adding the perfect finishing touch to any avant-garde sportswear ensemble.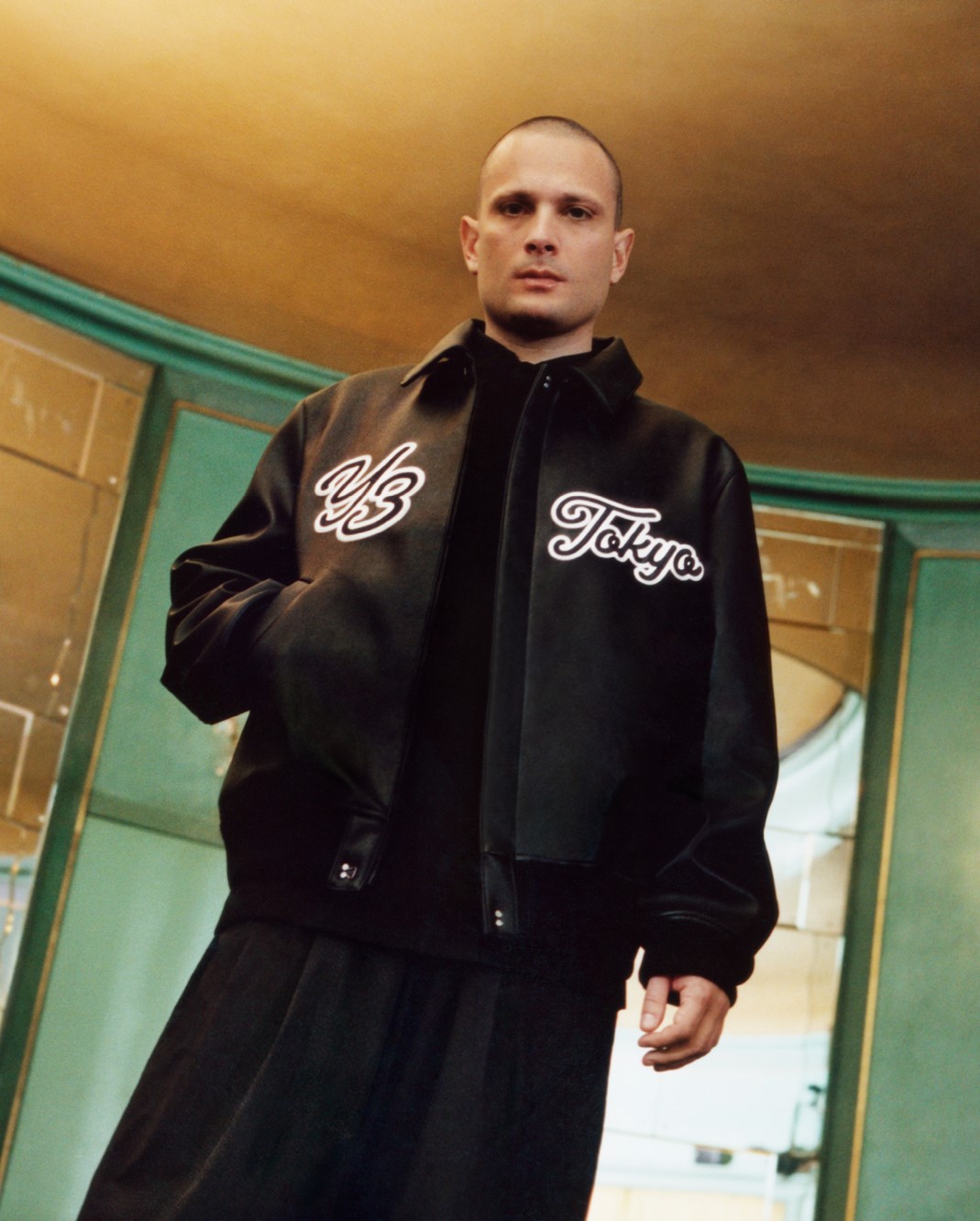 A Captivating Campaign
Having previously explored Yohji Yamamoto's homeland of Japan for the brand's Spring/Summer 2023 campaigns, Y-3 now embarks on a journey to capture Berlin's vibrant and prolific creative community – adidas' mother country. Collaborating with local photographer Lengua and motion director Thyago Sainte, the campaign brings together a captivating cast of musical figures who call Berlin home, set against personally resonant locations. The campaign features genre-bending talents such as LA Timpa, Tricky, Mobile Girl, Tobias aka Why Be, Bill Kouligas, and the DJ duo Dimitra and Soraya. Intimate and raw, the campaign showcases the spirit of Berlin and complements the collection's trailblazing vision.
Embrace the Vision – Availability and Release
Y-3 Fall/Winter 2023 Chapter 3 presents a new vision for sporting-inspired design that will undoubtedly leave a lasting impression on fashion enthusiasts worldwide. The collection will be available for purchase from August 1st on adidas.com/y-3, Y-3 stores, and select global retailers. 
Embrace the spirit of avant-garde sportswear and experience the fusion of Yohji Yamamoto's renegade design vision with adidas' sporting legacy. Don't miss your chance to be a part of this innovative and trailblazing collaboration.
Follow Sneakerize.gr On Instagram
Like Sneakerize.gr On Facebook
Follow Sneakerize.gr On Twitter
Yohji Yamamoto Collab with Adidas: Unveiling Y-3 Fall/Winter 2023 Chapter 3