Reebok announces the launch of a new hoodie and t-shirt apparel capsule, 'Yard Love', honoring historically Black Greek organizations in the United States. Offered in colorways used by various Black Greek organizations, the collection was built to shine a light on the important work of these organizations and to pay homage to those who fought against racial isolation and racial barriers on predominately white college campuses through the founding of these groups at the start of the 20th century. Yard Love is the latest initiative in support of Reebok's United Against Racism commitments, an action plan built to stand up against racism and strengthen the brand's diversity and inclusion efforts both internally and externally.


As these organizations continue to create positive social change today by amplifying the importance of inclusion and representation and educating the Black community from racial inequities, Reebok's Yard Love apparel collection was designed to showcase the pride and excellence within these communities.
"As a member of a historically Black Greek organization, January, the founding month of my sisterhood, is incredibly special to me," says Portia Blunt, VP of Apparel at Reebok. "These communities foster a unique bond and heritage of service work that has been maintained for over a century. I am proud to have the opportunity to celebrate and honor the legacies of these organizations and create a capsule many of our team members can tell their personal stories through." 
Highlighting unity amongst these groups, the collection's campaign features a range of Reebok employees, some of whom are members of the fraternities and sororities that the collection is inspired by, such as Isaiah Mason, Associate Manager – CTC, and Jordan Nelson, Associate Product Manager.
"This collection will help shine a light on the important efforts of historically Black fraternities and sororities," says John Moore, SVP – U.S. Commercial Sales. "As a member of a Black Greek organization, we believe in the power of human achievement and are committed to justice and equality for all."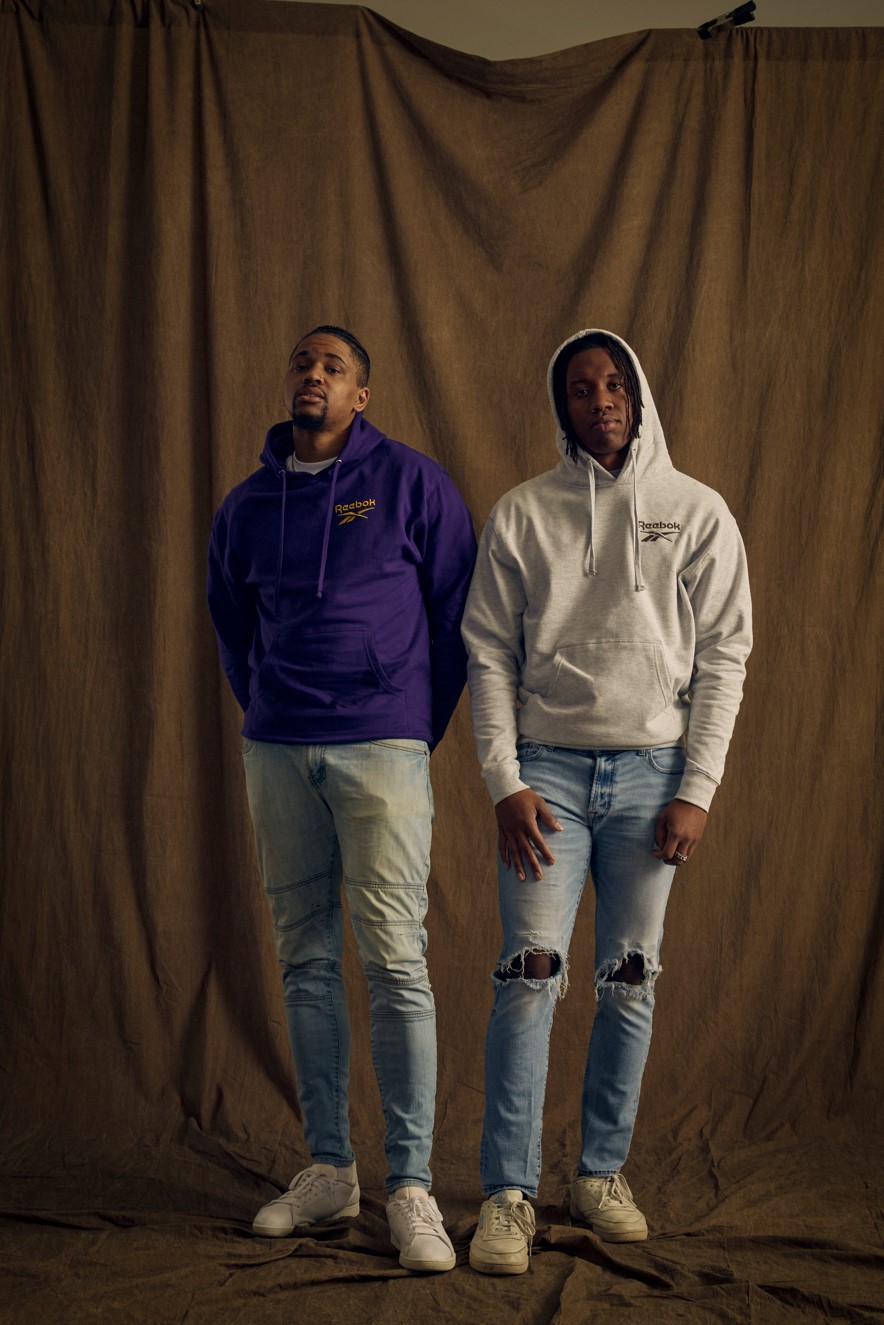 To further Reebok's commitment to supporting these impactful organizations, the brand is pledging to donate a minimum of $25,000 to UNCF (United Negro College Fund). UNCF is the nation's largest private scholarship provider to minority students whose mission is to build a robust and nationally recognized pipeline of underrepresented students who become highly qualified college graduates.
"We are delighted to partner with Reebok on this important campaign to pay homage to the powerful work of Black Greek Organizations while supporting historically Black colleges and universities and their students," says Diego Aviles, vice president, northeast division, UNCF. "We are always grateful when a corporation like Reebok, partners with UNCF. It sends a strong signal to their consumers and its industry that racial justice and access to opportunity matters. Voice is as equally as important as a donation."


Available starting today at Reebok.com/yard_love, the collection features seven hoodies ($65) and seven tees ($25) in the following colorways: Purple / Gold, Blue / White, Red / White, Pink / Green, Blue / Gold, Black / Gold, and Brown / Gold.
Introduced under Reebok's Human Rights Now! product platform, the offerings are designed to fuel the brand's mission to inspire human rights and human movement for all. To learn more on Reebok's HRN! mission and to shop the full range, visit: Reebok.com/human_rights_now.