Jordan World of Flight Shibuya is opening this March as the first Jordan-only store in Japan. It follows the opening of Jordan World of Flight Milan in December 2022.
World of Flight is Jordan Brand's highest expression of basketball culture at retail. Located in Shibuya, the 9,200-square-foot space is a tribute to basketball culture and Jordan Brand's identity and heritage. 


"Following the launch of Milan, Jordan World of Flight Shibuya provides another unique expression of basketball culture. Tokyo serves as the perfect backdrop, a city that is constantly pushing the edges of innovation, fashion, music and art," said Craig Williams, President, Jordan Brand.
"Alongside a best-in-class retail assortment, World of Flight is a manifestation of the full potential of the Brand. By connecting with people around the world through the values the Jumpman represents, we hope to create even deeper ties to our consumer and underline the culture that unites us all."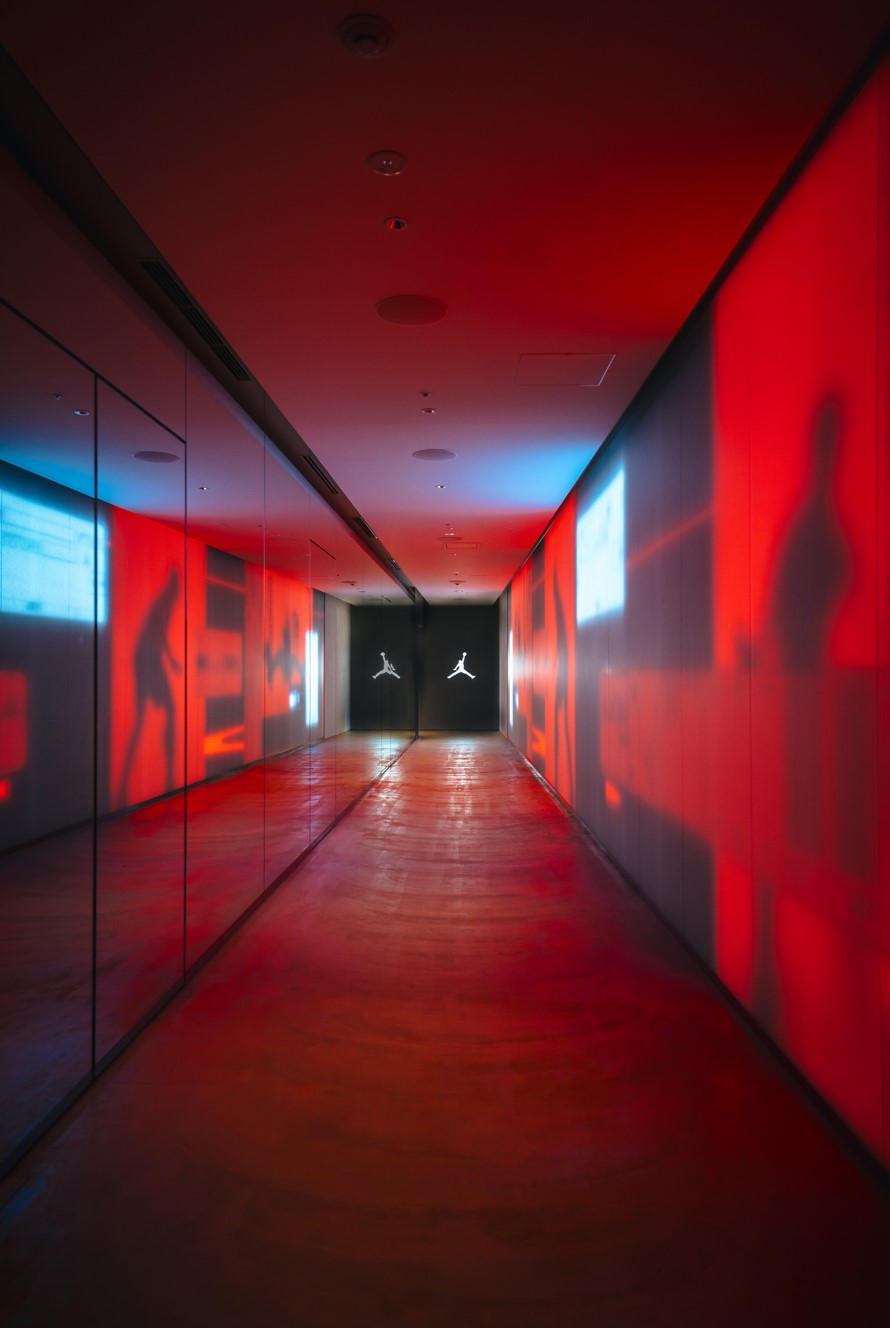 The door features best-in-class Jordan Brand footwear and apparel products across men's, women's and kids. There will also be a variety of customizable products in The Workshop, including the AJ1 and the Renegade jacket. The Workshop will also feature guidance and educational tutorials on shoe lacing, care and preservation.
Jordan World of Flight Shibuya will also serve as an innovation ground for membership, providing an opportunity for Nike Members to test new offerings and experiences. The store will have a dedicated SNKRS area for shoppers to pick up their wins from the app, while The Flight Lounge offers an in-store space for members to kick back and connect over Jordan Brand history and basketball culture. 


One of the store's most exciting and dynamic spaces is the Content Studio, the first of its kind for Jordan Brand. Shoppers can use the space to film unboxings and reviews and create content to share through their social handles. 
Jordan Brand commissioned local artists to present their work throughout the store. Each brings a different style featured in the mural-inspired backboards behind the main desk, for example, and in the fitting rooms — all sharing a special connection to the Brand. The graphic designer and local Jordan collector and enthusiast Katsu added a special edge to The Flight Lounge, lending items from his deep collection of Jordan artifacts to decorate throughout.


The Shibuya store is close to the Harajuku trade zone and is located on Meiji Dori Street, one of the busiest retail destinations in Japan.