From Superstars to Yeezys: 10 Rap Lyrics That Show Off Sneaker Game
If you love rap music and sneakers, you're in for a treat. In this post, we'll show you 10 rap lyrics that flaunt some of the coolest kicks in the game. From adidas Superstars to Yeezys, these rappers know how to rock their footwear with style and swagger. If you're looking for inspiration or just want to admire some dope rhymes and shoes, hit the play button on the player below and enjoy!
My adidas – Run D.M.C , 1986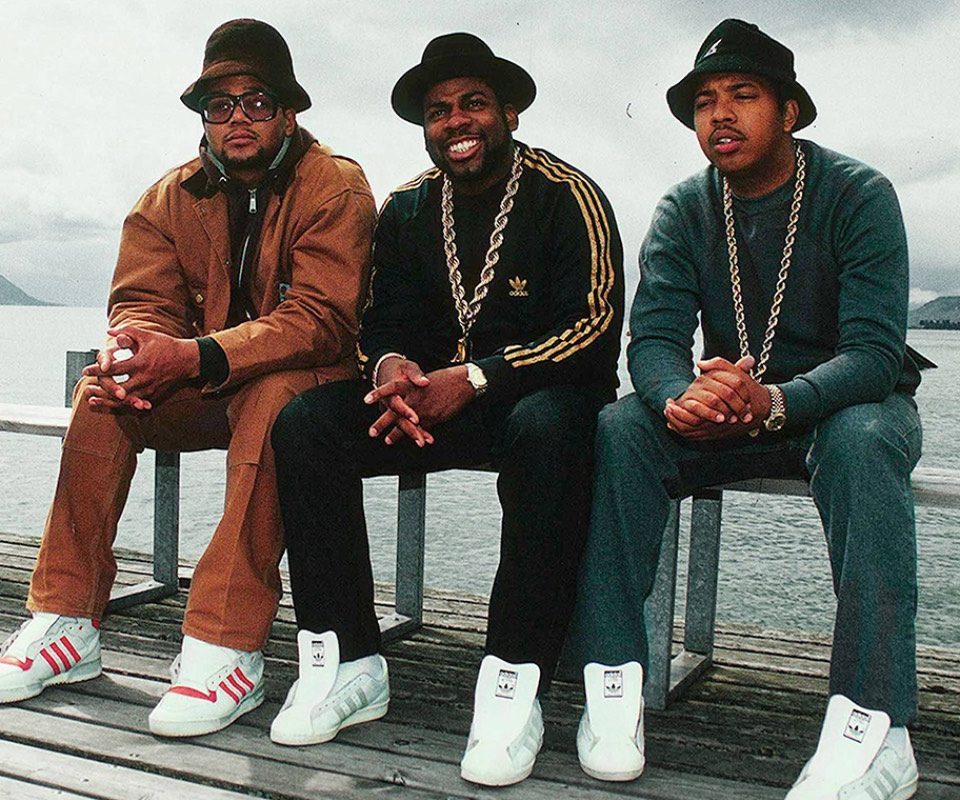 My Adidas, walk through concert doors, and roam all over coliseum floors

Run-D.M.C
Russell Simmons, Runs brother, was the one that requested the group to write that song. adidas hadn't officially endorsed the group yet. Eventually, the song was a hit, and Russell was overwhelmed by the fans' response. As a result, he invited the adidas reps to the group's 1986 MSG concert, with the intention to demonstrate the power of product placement in a hip-hop song. Run stopped the music at one point and asked everyone to raise a shoe to the ceiling. The sold-out arena was filled with the sweet smell of fresh, shell-toed Superstars. adidas executives saw the impact and smelled the funky marketing possibilities.
D.M.C. says, "We didn't know the representatives from adidas were there. But when Simmons saw that, he ran backstage and said, 'I'm going to get you guys an endorsement contract". Run-D.M.C. got $1.5 million as an endorsement deal, including a line of sneakers with the trio's logo.
Steady Mobbin – Ice Cube, 1991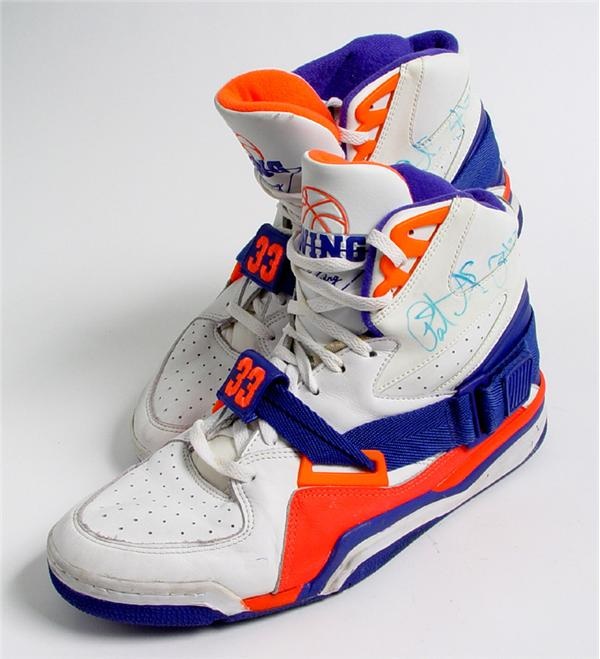 So after the screwing,I bust a nut and get up and put on my white Ewings

Ice Cube
Patrick Ewing, the 90s legendary basketball player was one of the first athletes to launch his own brand. His Ewing shoes were popular among fans and players. The shoes were stylish, comfortable, and durable. Also, they came in different colors and designs to suit different tastes and outfits. Resulting in a classic example of 90s sports fashion. Although Rebound was the first model Patrick wore although, the real hit was the 33HI. It became popular in NYC and around the world. Eventually, Patrick had his best season in 1990 wearing the 33 HI, and the shoe appeared in many albums and videos. The 33 HI stayed on sale for a long time and was a top seller.
Buggin' out – A Tribe Called Quest, 1991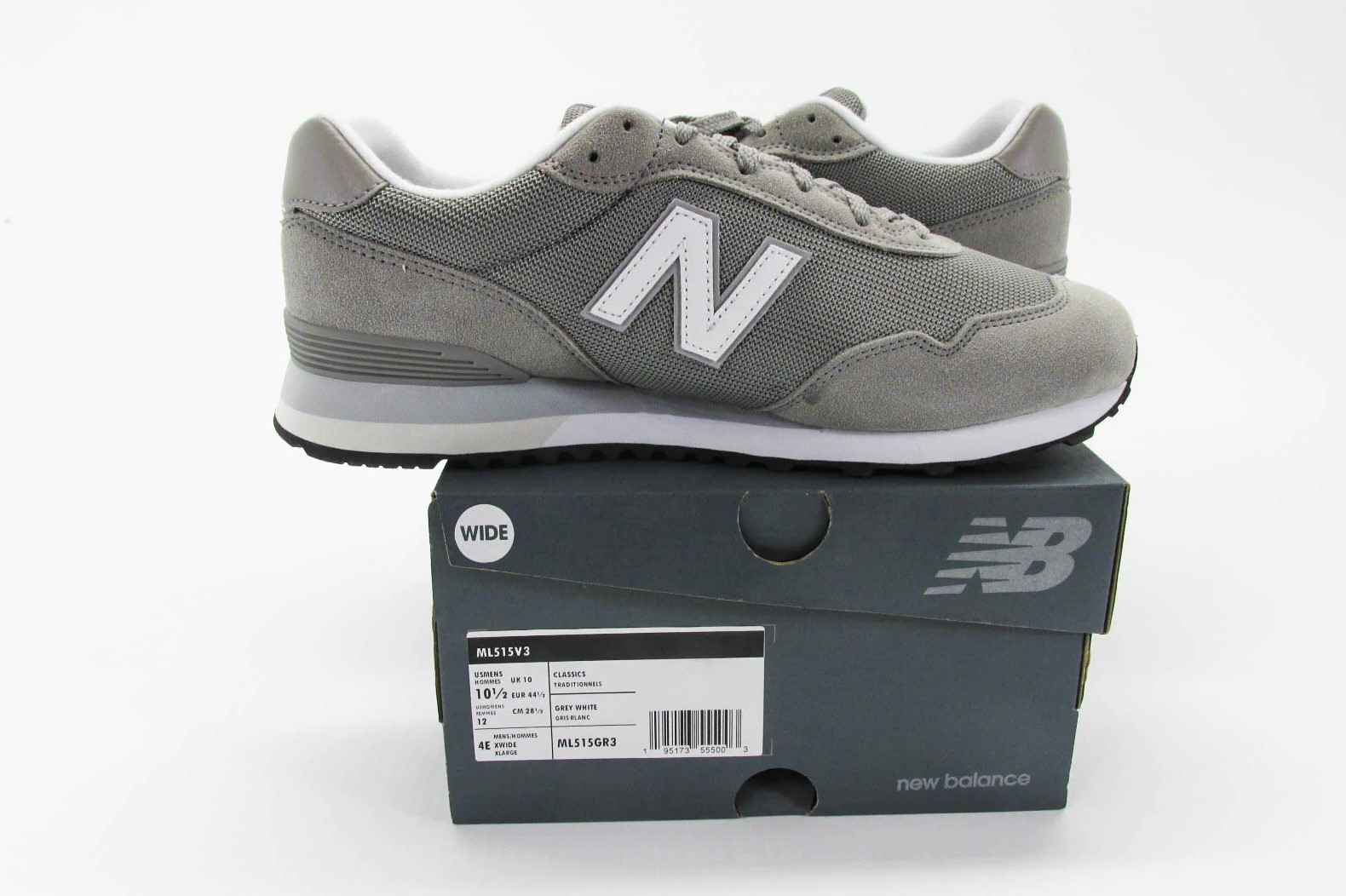 You wanna diss the Phifer but you still don't know the half, I sport New Balance sneakers ,to avoid a narrow path

Phife Dawg
In 1991, ATCQ dropped their second album, The Low-End Theory, which received widespread acclaim from critics. With a progressive sound and streetwise edge, as said by The Source Magazine, the album ranks high amongst the most influential hip-hop albums. New Balance is known for offering various width options for their styles, with the "Wide – 2E" being particularly successful. Phifes' New Balance reference stands out more as it sums up ATCQ's album in an abstract sense.
Suicidal Thoughts – The Notorious B.I.G, 1994
It don't make sense, goin' to heaven with the goodie-goodies/Dressed in white, I like black Timbs and black hoodies

The Notorious BIG
One of the most iconic footwear brands in history, Timberland, deserves a deep dive into its origins and evolution. A boot that was designed for white workers in New England became a fashion staple and a symbol of rap culture. Timberland is a company that transcended class and race boundaries and reinvented itself over time.
Timberland started as a humble family business that catered to the needs of workers who faced harsh weather conditions. Their signature yellow boot was durable, waterproof, and comfortable. However, in the 80s Timberland began to expand its product line and appeal to a wider audience. Their boots caught the attention of Italian fashionistas, who appreciated their rugged style and quality craftsmanship. As a result, other European markets followed suit, and Timberland's sales soared.
But the most surprising and influential market for Timberland was rap. Although the boot was once associated with work and labor, it was now a symbol of street cred and hip-hop flair. According to some accounts, the first New Yorkers who embraced Timberlands were drug dealers, who valued their practicality and comfort. Whether this is true or not, Timberlands soon became popular among rap artists and fans alike. Biggie, Nas, and many others not only rocked the boots on stage and in videos but also gave them shout-outs in their lyrics. As rap music grew in popularity and reach, so did Timberlands. The boot that was made for work had become a cultural phenomenon.
California Love – 2Pac & Dr.Dre, 1995
Only in Cali where we riot, not rally, to live and die, In L.A. we wearin' Chucks, not Ballys (Yeah, that's right)

2Pac
Hip-hop's mainstream emergence in the '80s coincided with the commercialization of sneaker culture. While colorful new-school brands attracted East Coast artists such as Run, Grandmaster Flash, and A Tribe Called Quest, West Coast MCs preferred the more laidback style of Converse All-Stars.
The pioneering group N.W.A led the way for Cali rap icons who wore Converse Chucks Taylors. They often paired canvas hi-tops with khaki pants and a plain-colored T-shirt, creating a look that reflected the gritty vibe of their neighborhoods. Several iconic photos from the late '80s show them sporting this style. It's easy to assume that 2Pac would incorporate a line like this in a tribute to West Coast style.
Stunt 101 – G-Unit, 2003
In the hood, they say 50 man your sneaker look right yo, Just can't believe Reebok did a deal with a psycho

50 Cent
The Reebok G Unit G-6 was a sneaker that resulted from a collaboration between Reebok and the rap group G Unit, led by 50 Cent. The shoe was launched in 2003 and was very successful, selling out quickly. The G-6 featured a simple design with a white color scheme, blue and red details, and a G Unit logo on the side and tongue. Todd Krinsky, Reebok's CEO, recently praised 50 Cent in a podcast for his business acumen and willingness to promote the brand. "Like he came to every meeting on time, ready to go, and his first question every meeting was 'How many pairs we sell this week?'". He also used to visit retail stores in order to boost sales and ensure the sneakers' success.
Hate it or Love it – The Game, 2005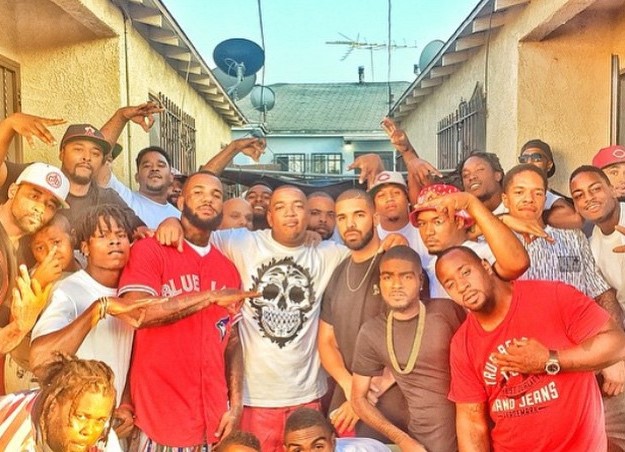 Been bangin' since my lil' nigga Rob got killed for his Barkleys, That's 10 years, I told Pooh in '95, I'll kill you if you try me for my Air Max 95's

The Game
As a Bloods member, The Game prefers the Air Max 95's, the gang's signature shoe. On the contrary, the Crips preferred the Air Max 98s. He remembers how his friend Rob died over a pair of Barkleys and vows to never let anyone bring him down for his shoes or his gang affiliation.
Classic – Rakim, Kanye West, Nas, KRS One, 2007
Since I came in the door, became one of y'alls leaders ,In a fresh pair of Air Force One sneakers
Uptowns, we call 'em uppies when they're on divas, Probably worn when KRS-One teaches
Nas made you look before the heaters, I bet you Kan' had 'em on when he walked with Jesus

Rakim
I'm classic like the Air One's, the hustler's shoe, That's what I'm accustomed to, yeah!

Nas
The 2007 hip-hop track "Classic" by DJ Premier is a collaboration between four rap legends: Kanye West, Nas, Rakim, and KRS-One. The song was commissioned by Nike and MTV2 to celebrate the 25th anniversary of the Air Force 1 sneaker. The original version was produced by Rick Rubin. KRS-One asked DJ Premier to remix the song. DJ Premier made a new beat and changed Rakim's verse to match the speed. With nodes to Criminal Minded, Made You Look and Jesus Walk, the song showcases the skills and styles of three generations of MCs, who pay homage to the culture and history of hip-hop.
In the park – Ghostface Killah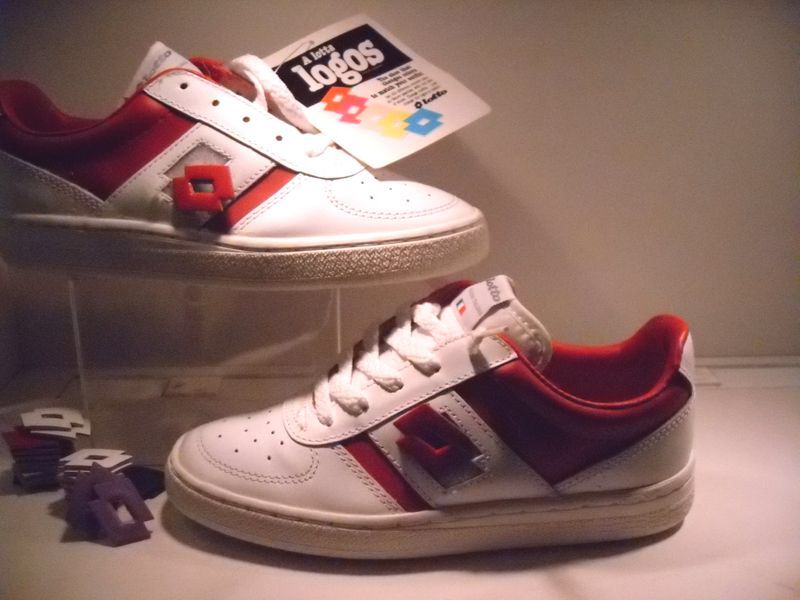 We must remind you where this rap come from

Ghostface Killah
I remember Shells, Gazelles, Top Tens and Lottos, Mega design, reefer smoke, Coqui nine bottles

Black Thought
In this nostalgic tribute to the early days of hip-hop, Ghostface Killah and Black Thought reminisce about the origins of rap and some 80's fashion trends of the era. Black Thought mentions some styles that were popular among the hip-hop community: the Superstar (Shells because of the front toe shell), the adidas Gazelle,Top Ten, and the Lottos. One of the main aspects of the B-boys and B-girls' mentality in the 80s was their desire to stand out. And while most of the scene was rocking adidas, many Italian brands like Ellesse, Fila, and Lotto gained popularity as the B-boys were looking to differ from the masses. Lotto offered a unique feature: interchangeable velcro double diamonds (Lotto's logo) that allowed users to customize their look.
New God Flow – Pusha T & Kanye West, 2012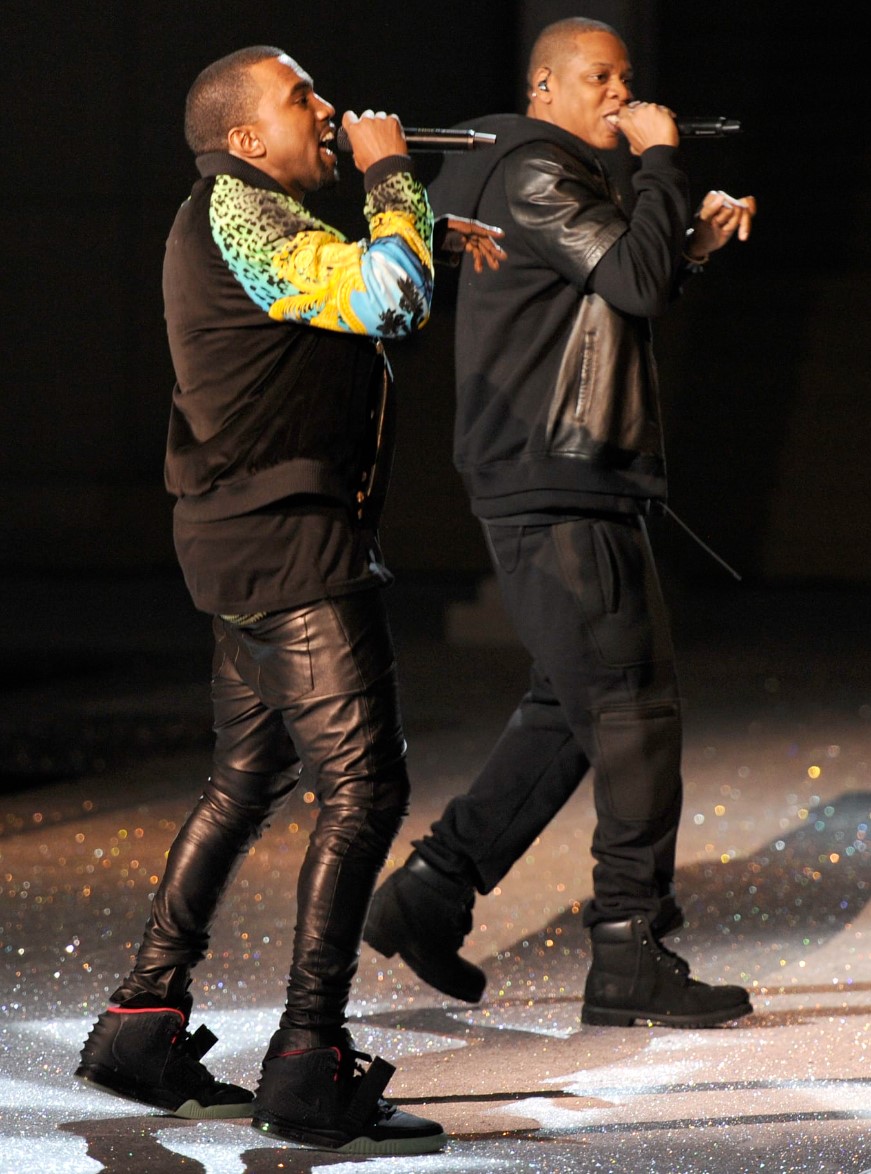 Hold up, I ain't trying to stunt, man, But the Yeezys jumped over the Jumpman

Kanye West
In 2012, Kanye West continued his collaboration with Nike with the launch of his "Air Yeezy 2". The Air Yeezy 2 NRG "Solar Red" colorway was released the same day as Jordan Brand released their "Military Blue Air Jordan 4", a retro version of the classic model from 1989. The hype for the Yeezys was so high that they overshadowed the Jordans, resulting in the latter selling less than expected.
From Superstars to Yeezys, that was our 10 Rap Lyrics That Show Off Sneaker Game. Do you have any favorite sneaker references in the Rap Genre? Leave a comment below, and check out our Spotify Playlist !
Follow Our Sneakerize.gr Spotify Channel here
From Superstars to Yeezys: 10 Rap Lyrics That Show Off Sneaker Game