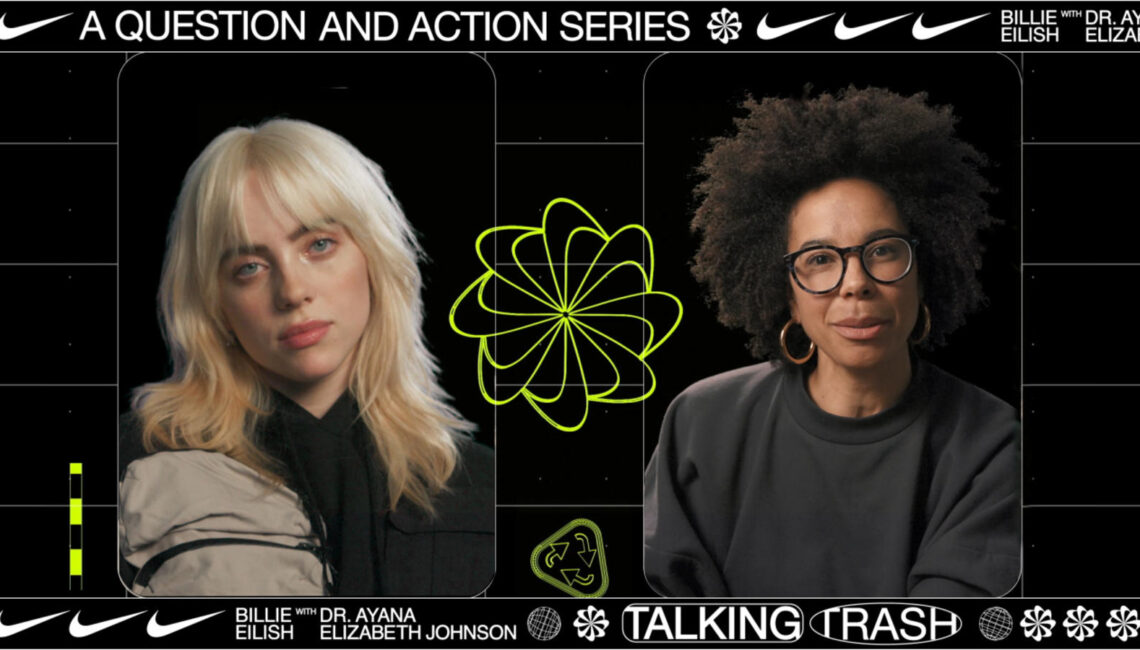 A new content series that kicks off on Earth Day, called Talking Trash, features conversations between young leaders and some of the world's leading climate experts on small, practical ways that everyone can contribute to the health of the planet, whether their platform is a concert stage or a high school cafeteria. What matters is how those practical actions can scale into something bigger.
Nike knows scaling sustainable ideas can is the game-changer for climate change. At a company their size, it boils down to small decisions repeated over time, at a high volume, to create big impact down the line. In re-thinking every corner of how Nike works, small adjustments can lead to big changes that positively affect the entire industry, and in turn, the planet. So, what should scaling ideas look like? And how is Nike doing it?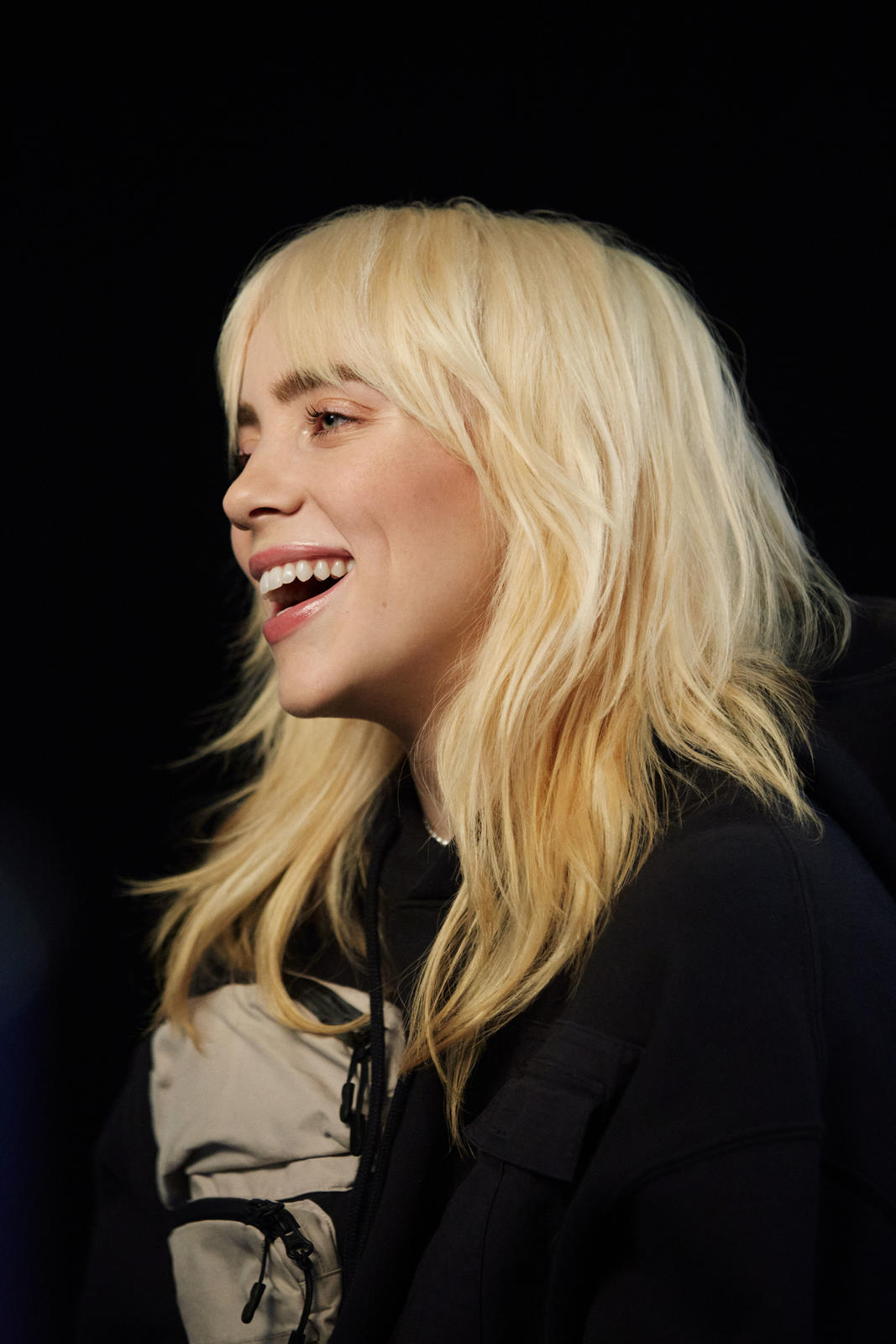 1. Scale means creating meaningful conversations
The first round of Talking Trash is between singer-songwriter Billie Eilish and Dr. Ayana Elizabeth Johnson, who discuss how to find the overlap between your joys, your skills, and the solutions we need to combat climate change. Then, look at the opportunities right in front of you to influence a wider movement among those in your circle. If the sum of your individual actions inspires someone to, say, ride a bike to work instead of drive, that's not nothing. The point is to explore what you do best and uncover ways to keep the conversation going around the health of the planet. 
"I've signed petitions, I've gone to marches, I've talked about [climate change] in shows," says Eilish. "Geez, I have this way to stand in front of 60,000 people [in a concert] – I could say anything."



2. Scale means re-thinking each piece of a bigger system
On average, one pair of Tempo shorts sell every six seconds. No wonder it's Nike's no.1-selling apparel style globally. Today, the entire line is made from at least 75% recycled polyester; most options come in at 100%. Nike looks across its entire product range, including footwear and apparel, to pinpoint ways to reduce its carbon footprint, which has big implications. That's because increasing use of low-carbon options to 50% of all key materials – polyester, cotton, leather, and rubber – puts Nike on pace to reduce its greenhouse gas emissions by half a million tons by 2025, in which the mighty, high-volume Tempo short plays a big role.
You can read more on Nike.Gallery.com about how Nike is addressing climate change through its extended value chain. In a nutshell, that means the entire lifecycle of Nike's products, from the extraction of materials to the point when a product can no longer be worn.



3. Scale means committing to ambitious goals after falling short
The publishing of Nikes' yearly Impact Report led to an important result; looking back over the last five years, Nike fell short of its FY20 carbon reduction goals, a setback recently described by NIKE, Inc. Chief Sustainability Officer Noel Kinder caused by relying too much on aggregate metrics, like average product carbon footprint. As a result, Nike is driven by that accountability to get sharper on the precise changes it can make across sustainable materials, renewable energy and energy efficiency. Nike is also partnering with suppliers and industry partners to invest in solar power and alternative fuels to help reduce the carbon impact throughout the footwear and apparel industry. In light of a missed opportunity, scale isn't agnostic of responsibility. Instead, scale compels Nike has to change its approach, and also, to bring other groups into the fold.
Via Nike