The 2021 Be True collection is inspired by the idea that sport can be the setting for radical inclusivity. At the same time, sport is richer when it includes the diverse stories, backgrounds, and orientations of every individual person. A wide spectrum of nine LGBTQIA+ flags, highlighting the personal stories deep inside each stripe color, is broadly explored in this year's footwear, featuring a diverse set of flag patches that can be applied to the Blazer '77 Low, the Air Max Pre Day, the All Out Utility Slide and the Infinity React Run 2.






A belief in the value of diverse representation has long been a cornerstone of Nike and its Be True collection, not only through the product but also through engagement with the community — and especially in Nike's partnership with national and local organizations who are at the front lines of advocacy for the LGBTQIA+ community. One such group, the Human Rights Campaign (HRC), brings a legacy that's more than four decades-long. But legacy can still be youthful in spirit. Last year, one of the faces of its Youth Ambassadors program, a collective brought together to engage emerging teenage voices, was Gia Parr, whose story in announcing her transition from male to female to her middle school three years ago earned widespread media coverage and national acclaim. Through the brave leadership of teens like Parr, their honesty is helping to embolden a new generation to trust that their testimonies will be respected, embraced, and heard.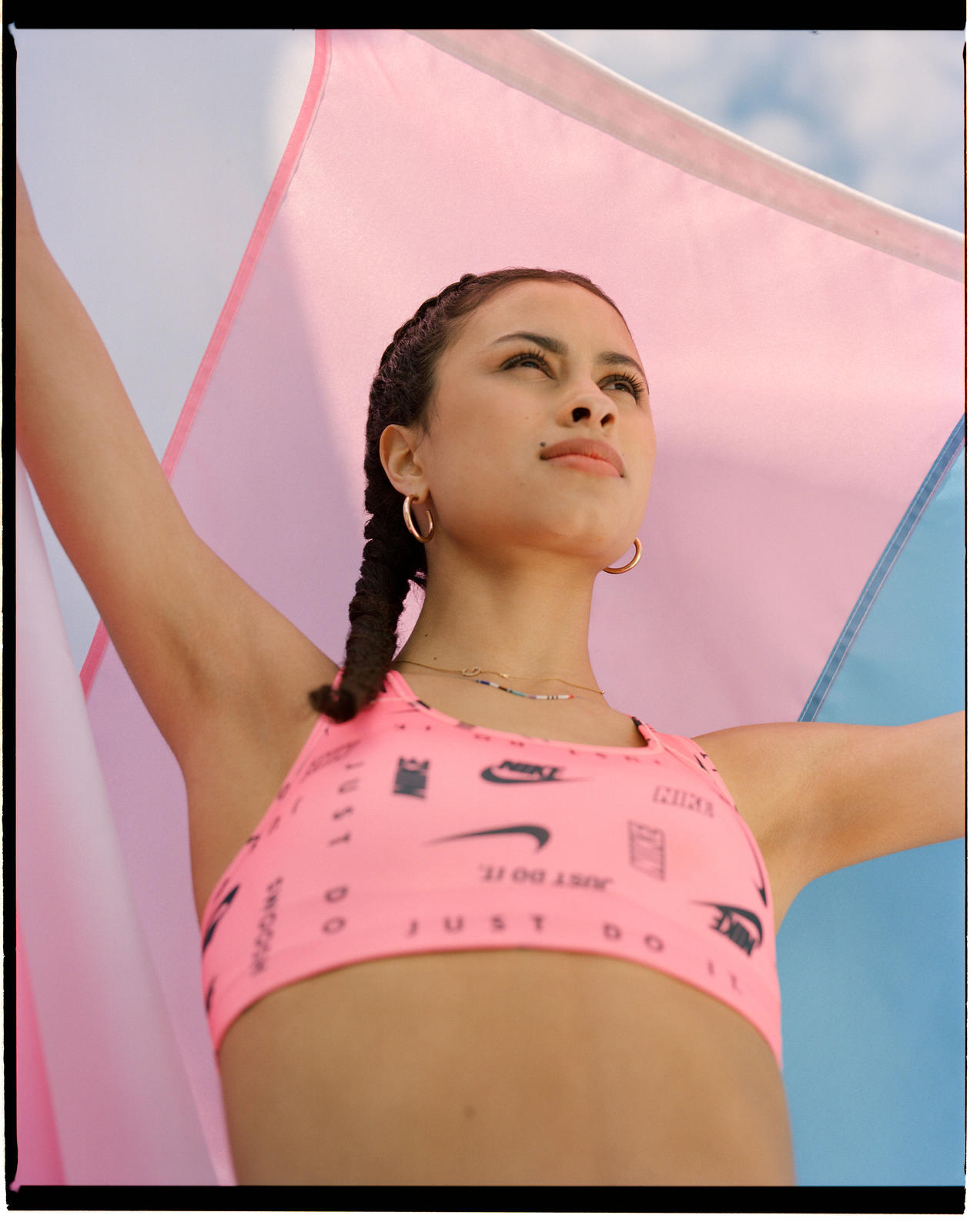 Parr thinks for a moment before she finds the word to describe her own coming-out story: a build-up. She remembers the different settings in which she came out to the most important people in her life, long before she bravely told her classmates at school, done through a handwritten letter she anxiously read out loud.
"I came out to my parents first, and from there, I slowly came out to other people," Parr says. "I came out to my best friend at the mall, which is so random — it's the little things. Then I remember coming out to my mom's smaller family on vacation, and then my dad's family at a reunion, which was, like, a hundred people. I'd say it was a build-up to me coming out to my entire school and pretty much my whole town."
It wouldn't be long before Parr's story would appear on daytime interviews and nightly news segments. Soon, it began to transcend organizations. In the same year, Parr was recognized as an ambassador through HRC, she was also announced as an inaugural spokesperson for GenderCool, a campaign established in 2017 and founded on telling the personal stories of transgender and non-binary youth.


The instinct to change her message based on different audiences would be an easy impulse. Different crowd, different tone. Except that when Parr is asked about working alongside a diverse range of organizations, contoured by different legacies, she's quick to answer that her personal story doesn't change. Her transition announcement didn't shift whether it was coming out to her parents, her best friend, or her school. The story wasn't merely the sum of details. The story was her identity. And while the circumstances may change and the mediums might shift, the heart of inclusive storytelling, she says, is a loyalty to your experience.
"The way I advocate doesn't really vary from group to group," says Parr. "For me, it doesn't really matter whether or not they have a rich history or if it's a fairly new program. Even in sports, I view it through the lens of community, not competition. I want to bring my energy through my story and hope that I can educate and inspire people. Everyone can add to that bigger energy by telling their story."