Puma Hoops and SLAMDUNK organize the 1st OnLine NBA2K21 Tournament, offering a Grand Prize of 500€, one Puma Disc Rebirth for the winner, an annual PlayStation®Plus Subscription + a DUALSHOCK®4 + a PS4 Gold Wireless Headset for the final 3 as well as Puma Hoops releases and Slamdunk faves! Set the controllers on fire with dribbles, dunks, assists, and hot 3points on the 8th, 9th, 10th, and 11th of April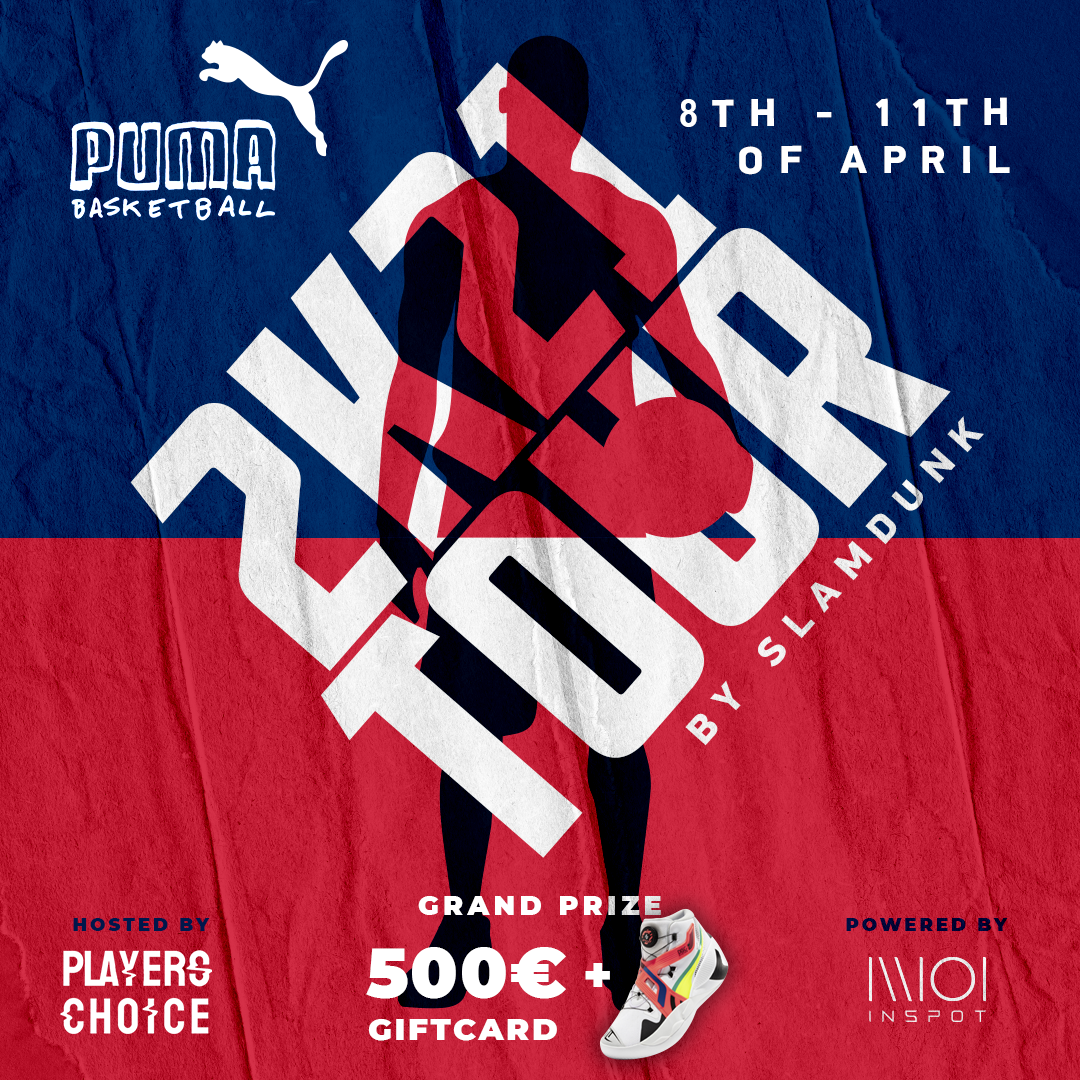 Three days full of NBA2K21 and surprises during the finals on the Basketball Talk Show Players Choice at Twitch, hosted by Shaq McKissic and friends. Don't miss the live finals broadcasting on Sunday, April 11th with special guest commentator Dora Panteli and guest the Pun1sher!


Do you think you've got what it takes? Register now at bit.ly/3cBLoTS and claim amazing prizes by SLAMDUNK , the authentic Basketball store.
Entries are valid via Check-In during the Tournament day. For more info reach out to Community Admins at Discord Server here bit.ly/3wlUHj0 ! ⚠️ Check the Rules here bit.ly/3dhrZqE ⚠️
Visit now SlamDunk.gr or the exclusive basketball store SlamDunk , Ermou 37 and check out the full Puma Hoops lineup .
Experience 72 hours packed with NBA2K Championship action in a gaming event full of basketball, gifts and many surprises.
REGISTER NOW : bit.ly/3cBLoTS
📅 8th – 11th of Arpil
📺 : Twitch https://www.twitch.tv/smck77
Follow Slam Dunk on Instagram
Follow Puma Hoops on Instagram
Follow Players Choice on Instagram
Follow Shaq McKissic on Instagram
Follow Dora Panteli on Instagram
Follow Punisher on Instagram