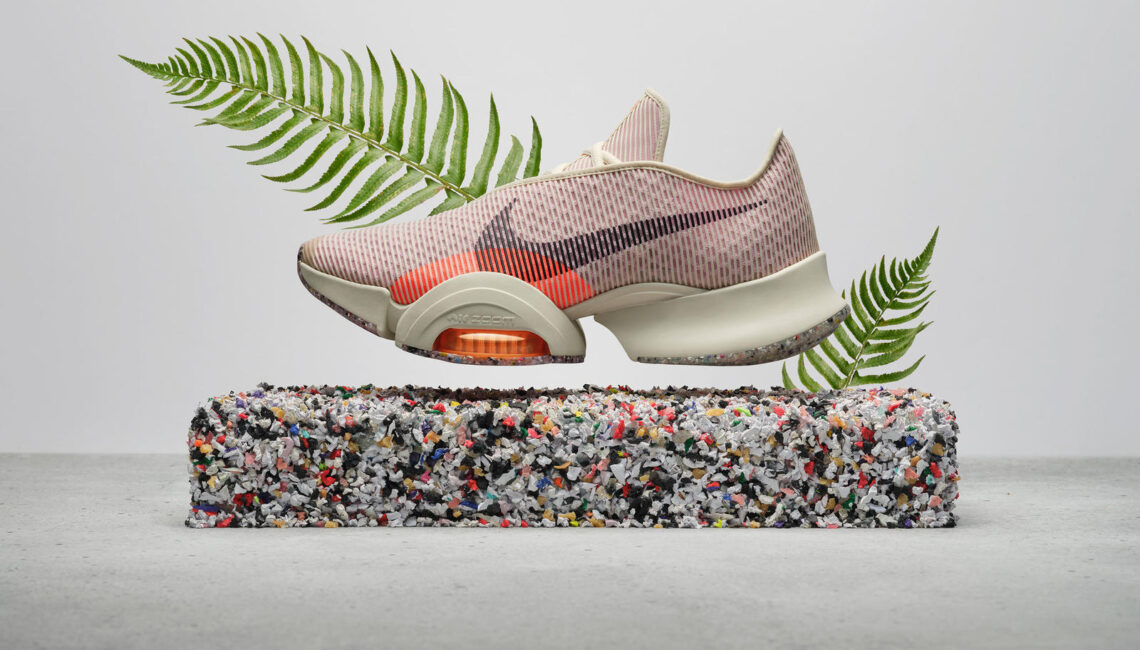 Pushing the edges of the design and Nike heritage, the latest summer offerings in Nike's Move to Zero journey carve out reimagined lifestyle silhouettes and grow further into performance footwear.
By implementing circular design principles in its varied elements, the Air VaporMax 2021 is one of Nike's most sustainable shoes to date and is made with at least 55 percent recycled content by weight. The shoe has a sustainability-first approach to materials. It features a full-length VaporMax Nike Air unit from heel to toe made with about 75 percent recycled materials, TPU on the heel clip and toe tip that contains about 60 percent recycled materials, and an outsole that incorporates Nike Grind. The simplified upper in the Air Max Pre-Day helps minimize material waste in the tooling with at least 20 percent recycled content by weight. Inspired by the 2000s, the Air Max Genome features an Air bag made of 75 percent TPU and a streamlined upper.


Classic styles and new design approaches gain inspiration from the natural world in the Plant Cork Pack. Each shoe is made with about 20 percent recycled content, including Recycled Poly Canvas and other textiles on the uppers. The outsoles of the Air Force 1, Blazer, and Daybreak are crafted from 9 percent recycled cork — partially sourced from the wine industry — infused in the rubber. This creates a natural look and feels and lowers the overall impact of that material.


Building off the learnings from Space Hippie, the Nike Crater Impact is a new silhouette made with about 25 percent recycled material by weight, combining efficient overlays, stitched curves, and an embroidered Swoosh to help avoid waste. The soft Crater Foam midsole combines about 10 percent Nike Grind with a blend of foams for stability and visual identity. The reduction in virgin material gives a lower carbon footprint and the Nike Grind granules create a unique texture and color mix on every midsole. New colors of Cosmic Unity, Nike's first performance shoe made with at least 25 percent recycled material by weight, including a 10 percent Nike Grind Crater Foam midsole, provides durability and responsiveness in the competitive space. Joining Cosmic Unity are two other performance silhouettes: the Air Zoom SuperRep 2 Next Nature and the Nike Victory G Lite, both made with at least 20 percent recycled material by weight through highly breathable designs.