Sneaker10 Launches Sustainable Store
Leading the evolution in the Fashion market, Sneaker10 just launched their 1st Sneaker10 store made from 100% sustainable materials. The store features sustainable collections from Recycled Polyester, Made of Waste, Vegan, and Recycled Plastic. Also, technologies like adidas' "End Plastic Waste", Puma's "Forever Better" and Nike's "Move to Zero". With this in mind, the creators use "no Planet, no Sneakers" as a motto.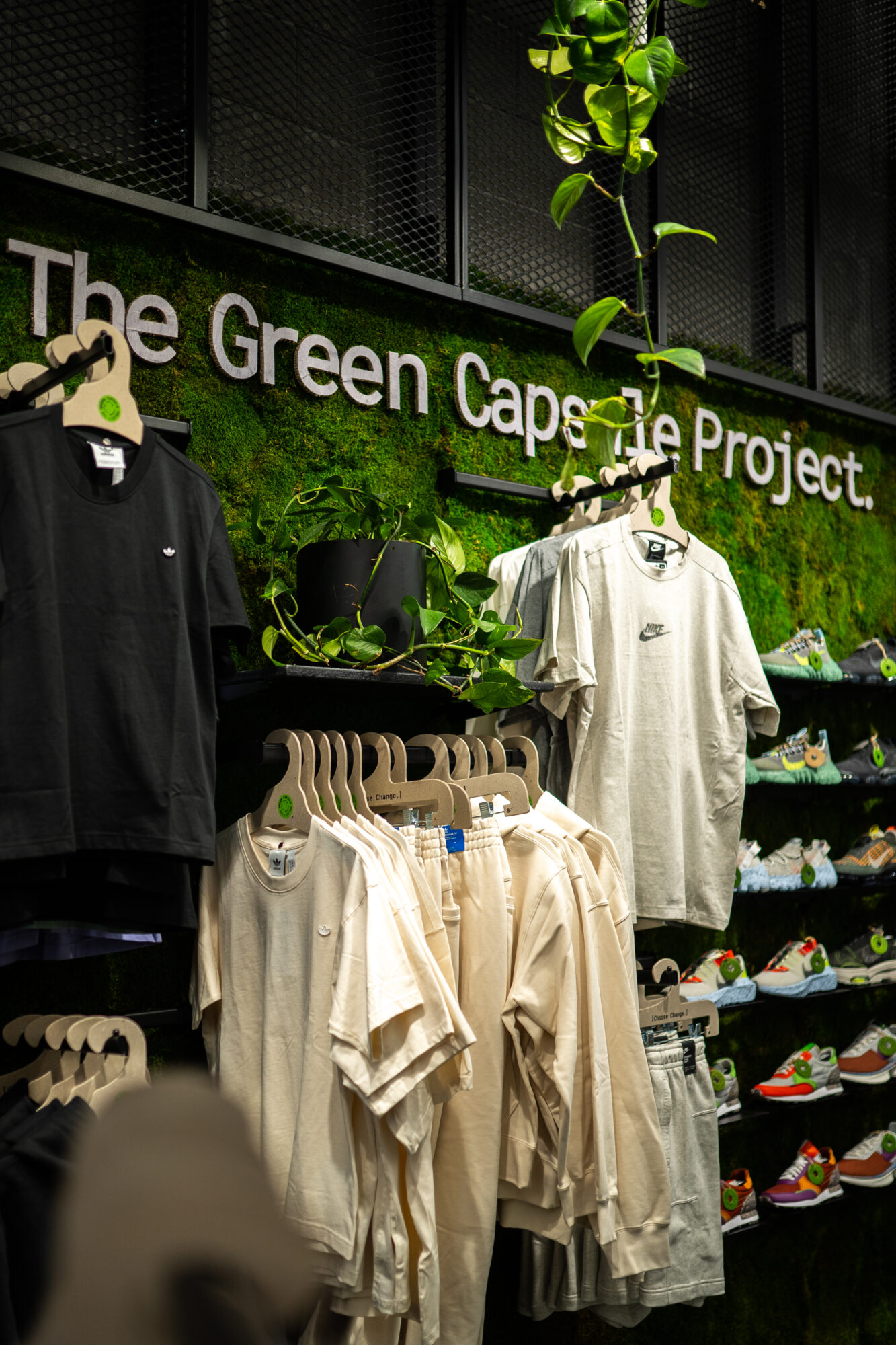 The creators made the 1st Sustainable Sneaker 10 Store using environment-friendly materials such as OSB pressed wood, glass, metal, and pressed cardboard consumables such as hangers. Meanwhile, real plants take place in many areas of the store. The commitment of Sneaker10 Chalandri to the protection of the environment is applied in the sustainable practices that it promotes such as the Paperless Policy as well as Upcycling and Recycling of clothes & shoes through specialized services!


Join the change by visiting the store at 11 Agias Paraskevi Street in the heart of Chalandri and explore over 10,000 options from top brands such as adidas, Nike, Puma, and more, along with the sustainable collections of the new season!

Learn more about The Green Capsule Project
Like Sneaker10 on Facebook
Follow Sneaker10 on Instagram
Visit Sneaker10 Eshop
📸 : Alessandro Kikinas