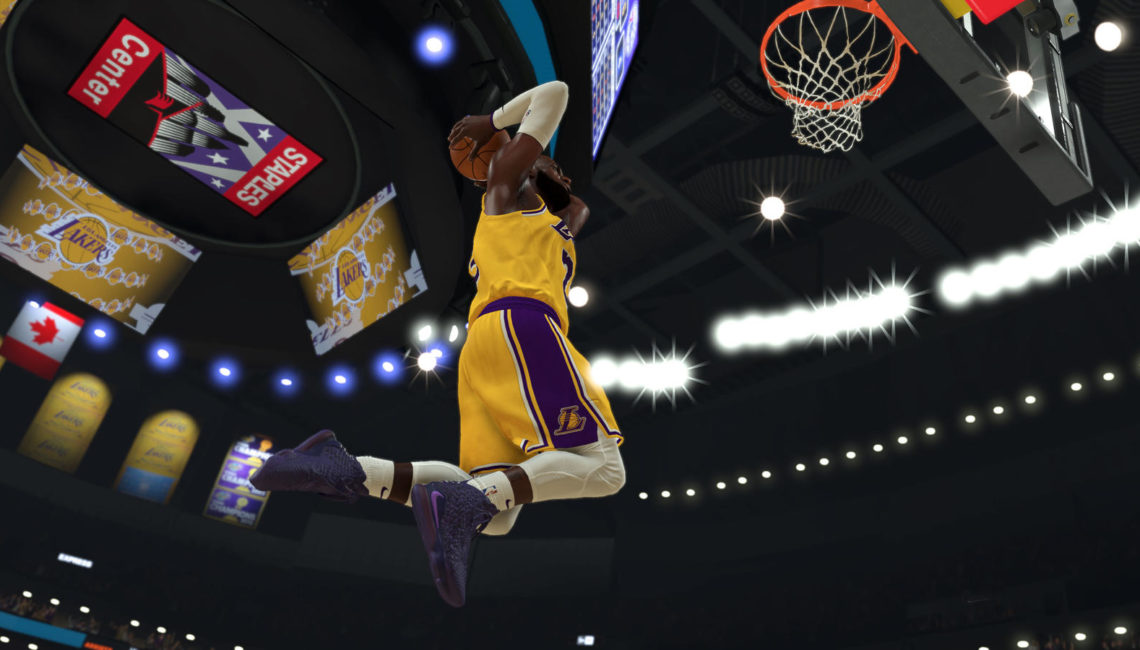 In a first of its kind partnership, Nike's SNKRS app and NBA 2K20 are teaming to release "Gamer Exclusives" (GEs) — limited edition sneakers that are unlocked exclusively through gameplay in NBA 2K20's new MyPLAYER Nation mode.
The backbone of the project is a combined membership experience, supporting a shared community of gamers and sneaker fans. The experience comes to life in MyPLAYER Nation, a new gamemode co-created by 2K and Nike Basketball.



MyPLAYER Nation allows NBA 2K20 players to select their favorite team and play with a community of fans throughout the 2019-20 NBA regular season and playoffs. The game mode's schedule will mirror the NBA schedule, and gamers will be able to unlock opportunities to purchase GEs throughout the season by reaching specified milestones. To purchase a GE, a player must link their Nike and 2K accounts and install the SNKRS mobile app. Furthermore, players can redeem virtual versions of GEs for use throughout the full NBA 2K20 experience.
A total of 10 GEs will release through the NBA 2K20 game experience during the 2019-20 season. Nine of these will connect directly to Nike MyPLAYER Nation milestones, while the tenth will be unlocked through a surprise Nike SNKRS cam execution.
The first GE shoe launch will be a flooded purple LEBRON 17. The special edition colorway features the 2K logo and NBA 2K20's WELCOME TO THE NEXT tagline over iconic Laker's purple. To unlock this GE, players must upskill their MyPLAYER avatar to 98, eclipsing LeBron's in-game rating of 97. Afterward, winning your next match-up in MyPLAYER Nation will trigger the unlock.


The MyPLAYER Nation game mode launches October 22, along with the NBA regular season.
The LEBRON 17 'Bron 2K GE is available October 29 and, initially, physical GE sneakers can only be purchased in the United States; virtual versions are accessible to all 2K players.  
To learn more and stay up to date on all GE releases, install the Nike SNKRS mobile app.
To connect 2K and Nike accounts, visit www.nba2K.com.