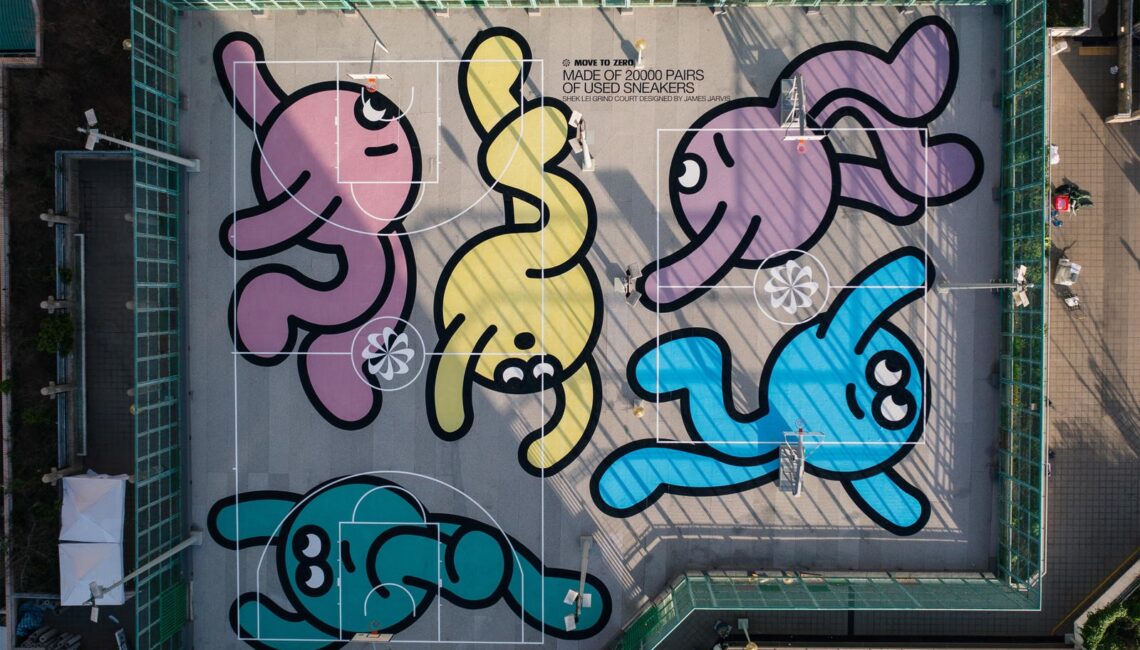 Basic to Nike's belief in sport creating change is seeing places of sport as the transformative grounds for fun and self-discovery. In June, Nike is extending that vision, while practicing responsibility to the planet, with the Shek Lei Grind court, a refurbished community basketball court in Hong Kong.


Located in the city's Kwai Chung residential neighborhood, the court's surface is made of Nike Grind, composed of up to 20,000 pairs of used sneakers. The spot was chosen for its proximity to 14 primary and secondary schools in addition to the region's need for open recreational space for kids to play. For a touch of whimsical fun, British artist James Jarvis created illustrations of spherical cartoon characters playing basketball that appear across the court.
To assist with local youth programming, Nike is partnering with InspiringHK, a local nonprofit that aims to promote social mobility and inclusivity through active participation in sport.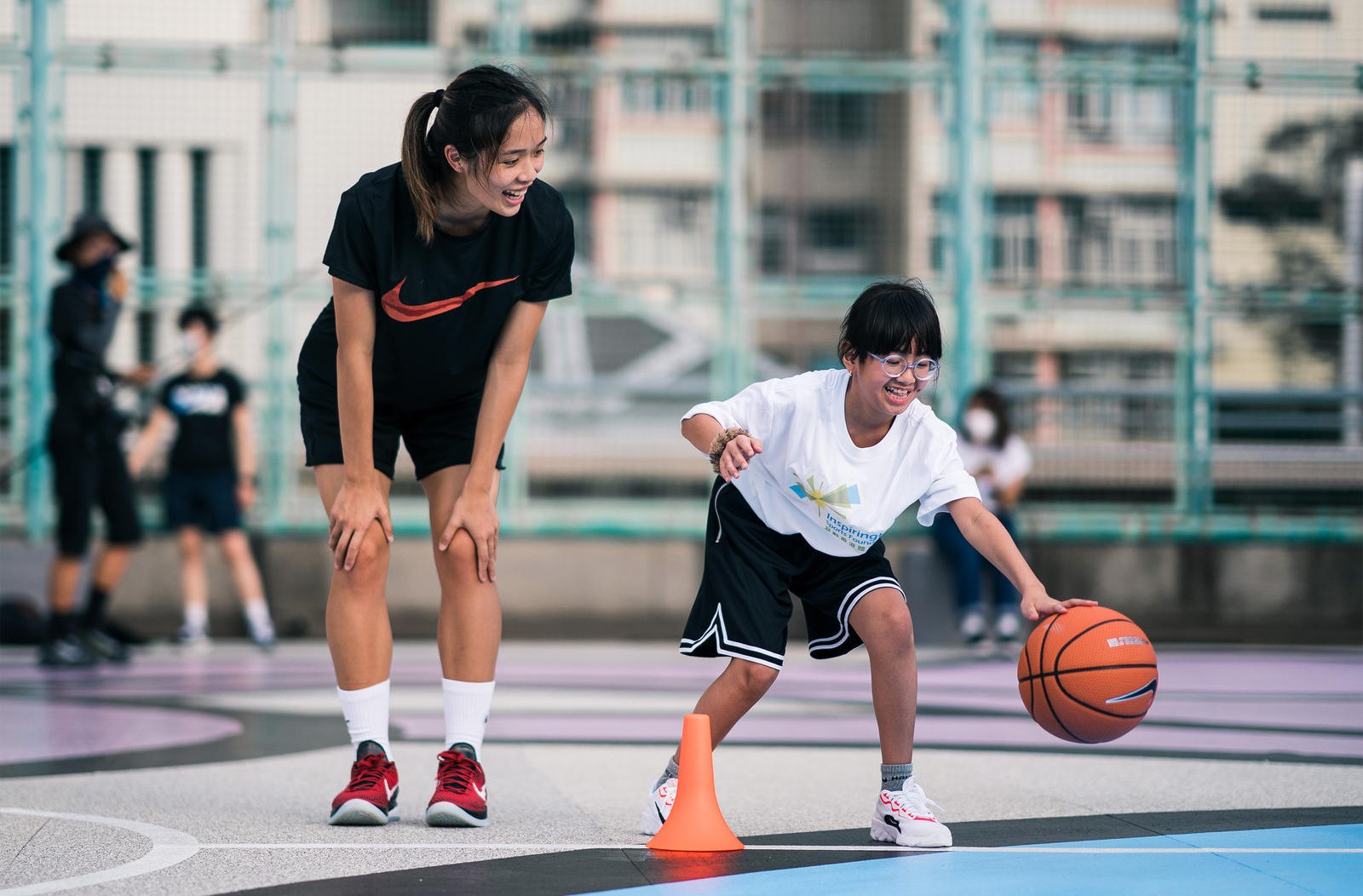 The Shek Lei Grind court joins other Nike courts around the world that serve as reenergized spaces for sport and community. In collaboration with Parisian artist Stephane Ashpool, Nike and Converse helped refurbish three community courts from 2019 through 2020 in Paris, Beijing and Mexico City. The courts form a network of communal zones for kids to engage with sport — and one another.