The Jordan Brand 8×8 Collection for NBA All-Star 2020 serves as a canvas for the Chicago creative community to represent their neighborhoods through footwear and apparel. Each collaborative partner used specific transit line colors to enliven their ideas and reimagine what Jordan Brand's UNITE rallying cry means to them and to the city of Chicago.


Cody Hudson — painter, sculptor and Creative Director at Land and Sea Dept. — uses his fascination with motion-inspired graphics to inform his hoodie and long-sleeve tee, reimagining the six-point star from the Chicago flag under the UNITE message.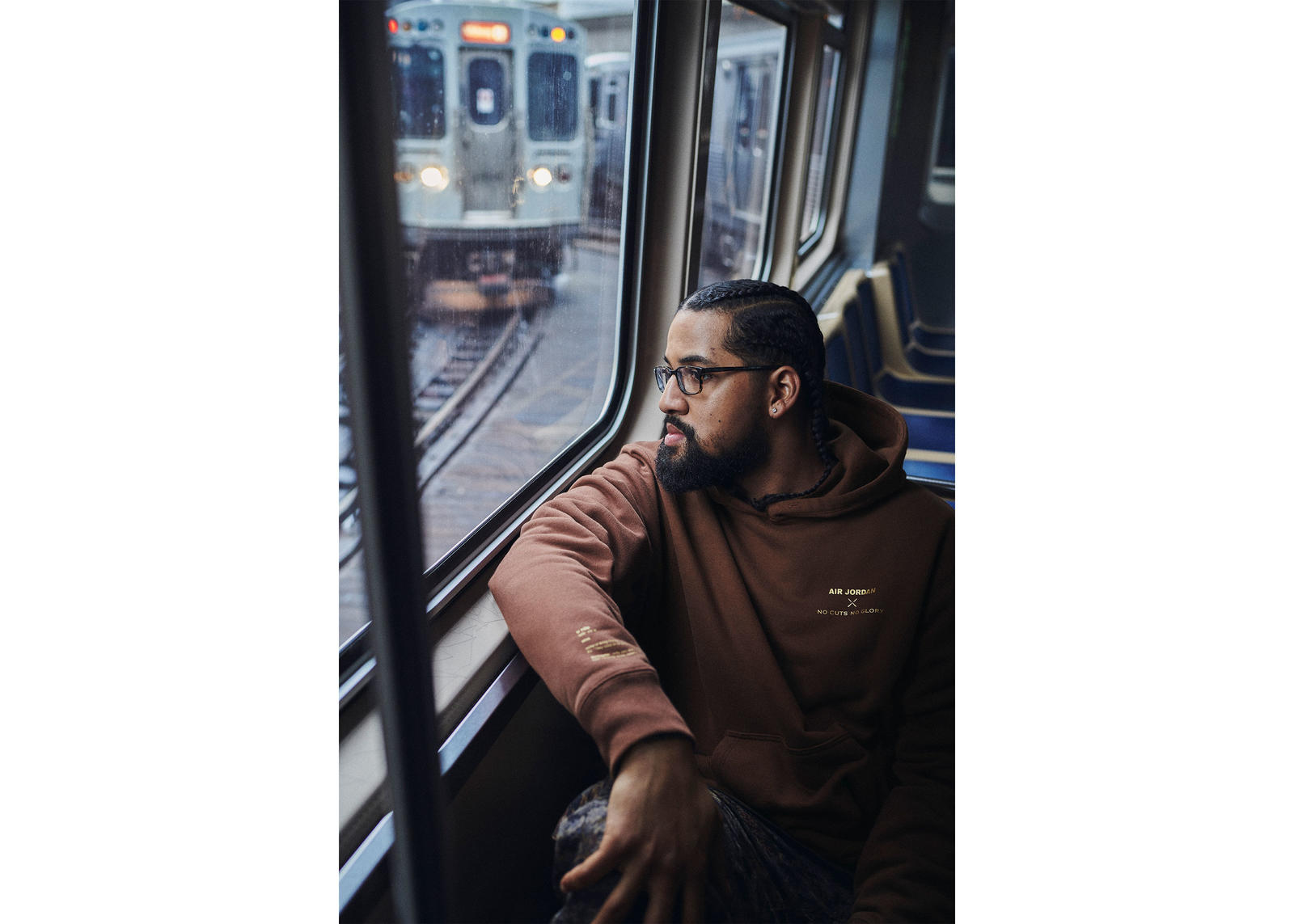 Drew the Barber from Chicago's No Cuts, No Glory, wants to give confidence to anyone who sits in his chair, from NBA players to the city's youth. His designs, inspired by old Chicago transit tokens, draws from 1988 and also reflects his belief in the power of a great look.
Lyrical Lemonade began in 2013 through the vision of music video director Cole Bennett and partner Jake "JB" Brode and theorized as a platform to highlight Chicago's young musical talent. His Jordan Aerospace 720 has a reflective upper that includes all transit colors on the heel tab, shaped in the form of the brand's lemonade carton logo.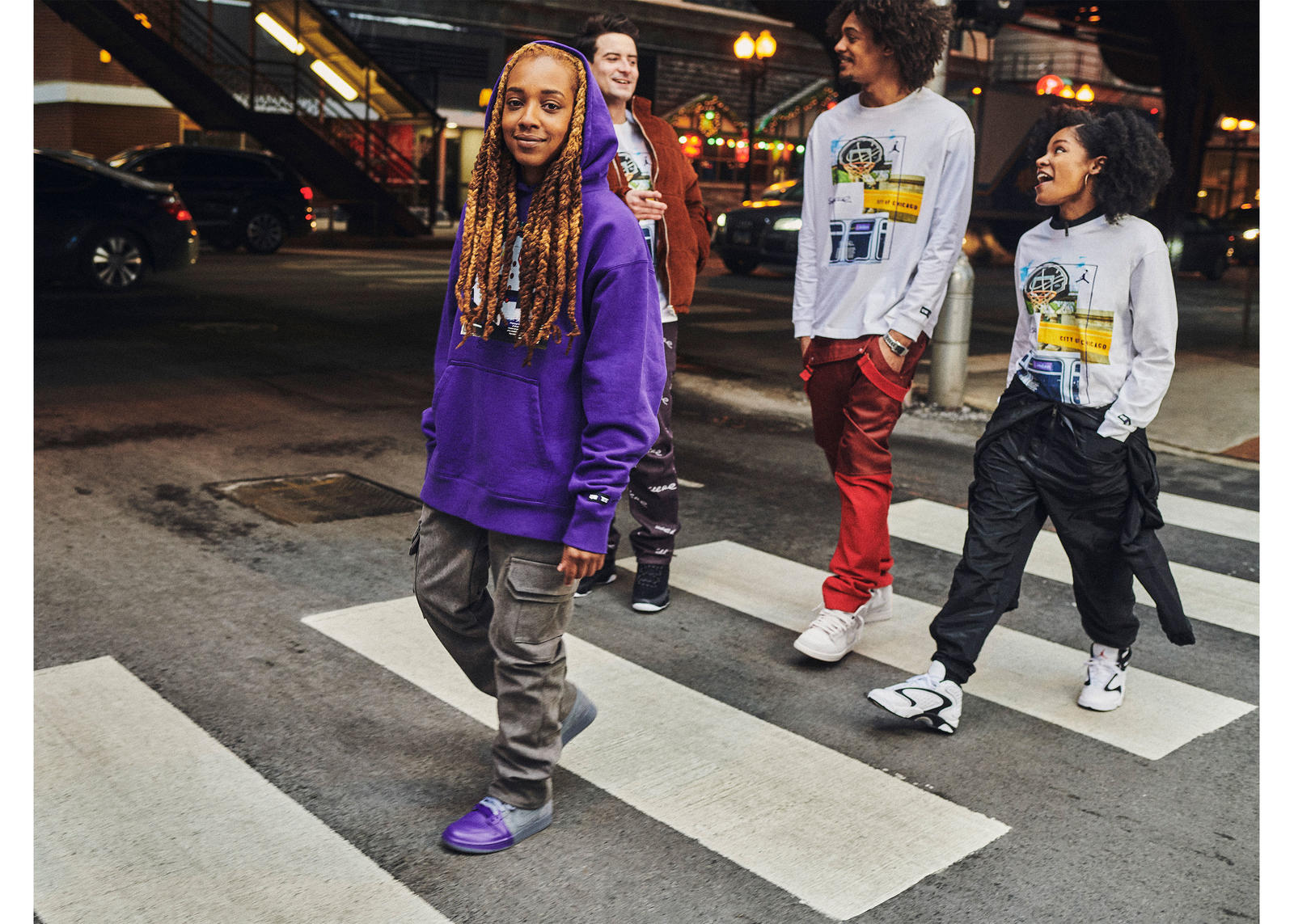 The unisex brand from Sheila Rashid, one of Chicago's most talented young designers, aims to confront gender identity stereotypes. Her Air Jordan I includes cool grey and field purple with toe box color blocking, while her signature is featured on the tongue. The sockliner, with the same color blocking as the shoe, places her logo on the left and UNITE branding on the right. The photos on the apparel were taken personally by Rashid.


Cofounded by Chance the Rapper, SocialWorks aims to empower youth through the arts, education and civic engagement while fostering leadership within Chicago through entrepreneurial opportunity. To illustrate the spirit of Unite, the apparel and footwear feature hands of different colors joined together. A compass logo on the apparel wears off with time, symbolizing the wisdom gained from a lifetime spent in the city, and showing that, if you've walked these streets before, you no longer need a map.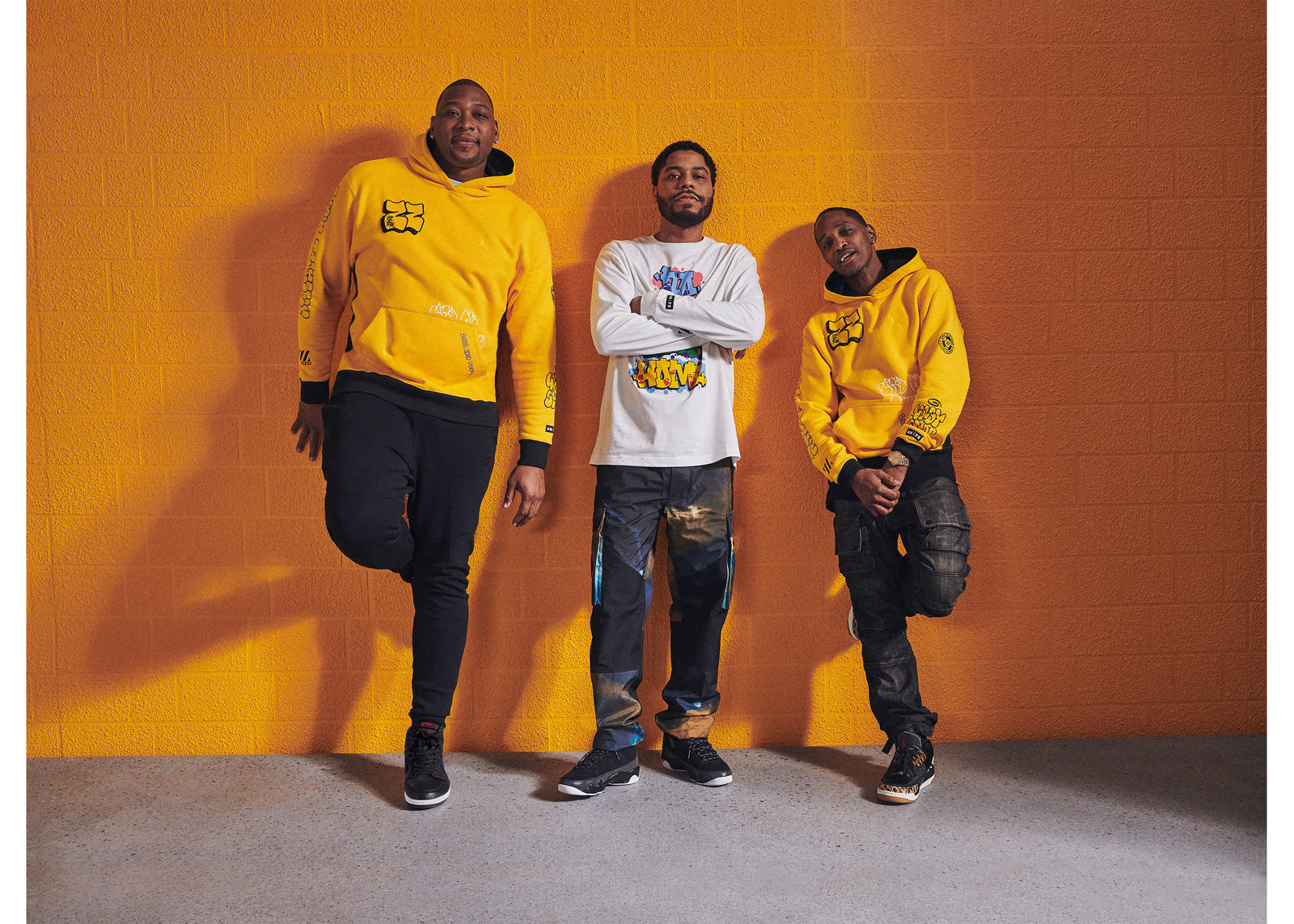 Founded in 2008 and co-owned by Lavelle Sykes and Bobby Simmons, the Chicago streetwear boutique SucceZZ uses apparel pieces to recreate art seen on the Yellow Line, inspired by the phrase, "No Place Like Home."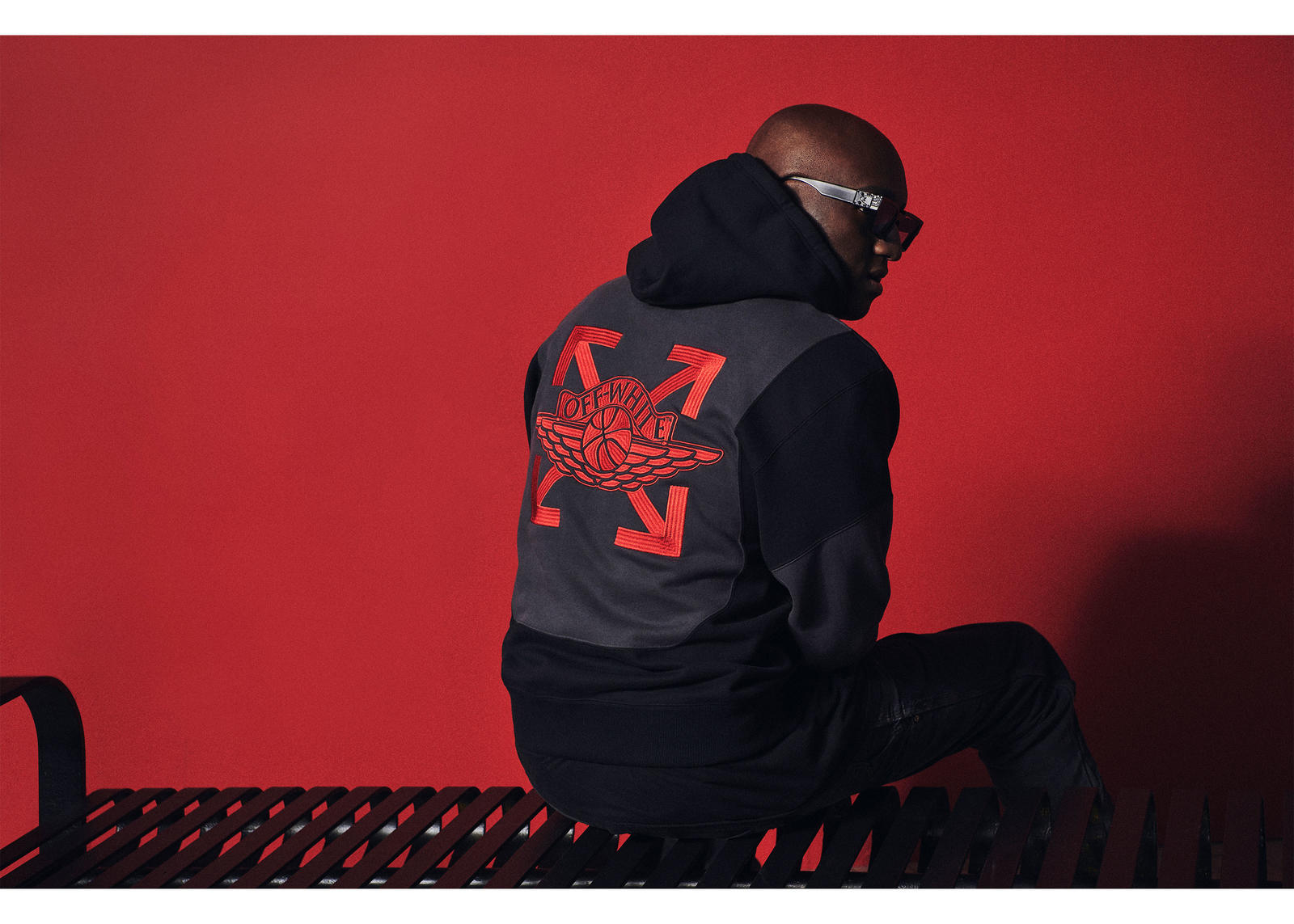 Virgil Abloh, the creative mind behind Off-White, interprets a capsule of Jordan Brand apparel pieces through his one-of-a-kind cultural perspective.


The AJ X and apparel were designed by four local students from each participating Wings organization: Embarc, Enlace, Link Unlimited and Little Black Pearl. Featuring all eight colors of Chicago's transit line, the shoe was inspired by varying definitions of grit and durability.


The full Jordan Brand 8×8 collection releases globally February 15.