Unveiling Reebok LTD: Where Sport Meets Italian Craftsmanship
Reebok, the legendary sports culture brand, is making waves with the launch of Reebok LTD. The premium line is designed to redefine the boundaries of sport and style. Infused with the finesse of Italian craftsmanship, Reebok LTD promises a fresh interpretation of sports culture. This exciting venture is spearheaded by New Guards Group, a company under the FARFETCH Group, in collaboration with Authentic Brands Group. Together, they aim to take the Reebok brand to new heights through innovative products and groundbreaking partnerships.
LEARN. TEST. DESIGN.: The Creative Playground of Reebok LTD
At the heart of Reebok LTD lies the philosophy of "LEARN. TEST. DESIGN". This mantra serves as a beacon guiding creative evolution—a platform where personal expression is unleashed, progress is stimulated, and the past inspires the future. Reebok LTD is a dynamic space in constant evolution, offering a unique creative journey for sport and style enthusiasts.
A Global Canvas for Sport and Culture Redefined
Reebok LTD is set to captivate audiences worldwide with its carefully curated line of products and experiences. It's a testament to Reebok's commitment to reshaping the intersection of sport and culture. With a forward-thinking vision, Reebok LTD introduces premium collections, exclusive collaborations, and special projects, all drawing inspiration from Reebok's iconic heritage and timeless designs.
Cristiano Fagnani, NGG++ CEO, affirms that "Reebok LTD embodies the progressive NGG spirit, aiming to build cultural relevance, craft elevated and unique products, and generate sustainable growth." Todd Krinsky, Reebok CEO, is equally excited, stating, "This is one of many big new initiatives that will grow and amplify the brand globally."
Club C LTD
Color: White Leather
Price: 180€
---
Club C LTD
Color: Cracked Leather
Price: 190€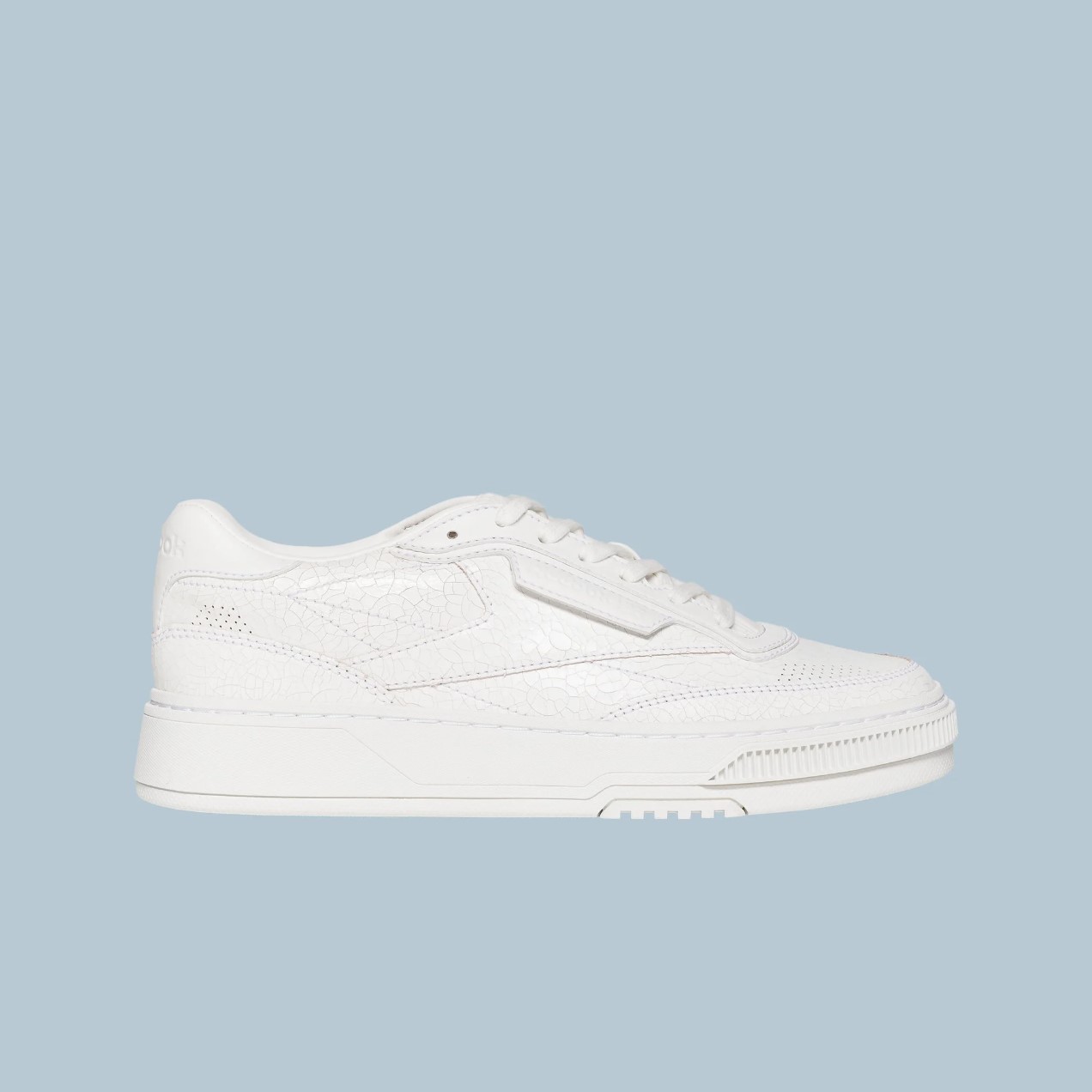 The debut release of Reebok LTD begins with the Reebok Club C LTD—a modern classic uniting timeless charm with contemporary design elements. Available in white leather and cracked white, these sneakers are set to drop on September 18th at reebok.eu and Farfetch, marking the beginning of a thrilling new era for Reebok enthusiasts around the world.
Follow Sneakerize.gr On Instagram
Like Sneakerize.gr On Facebook
Follow Sneakerize.gr On Twitter
Unveiling Reebok LTD: Where Sport Meets Italian Craftsmanship