The Hundreds and Chinatown Market dropped a collaborative capsule alongside a throwback lookbook ode to their mid 2000's antics.


The collection lookbook depicts the Chinatown Market crew 'behind the scenes'—a throwback to Bobby Hundreds' own OG blog coverage of The Hundreds' office antics on thehundreds.com in the mid- to late-2000s. The lookbook was shot by Robb Klassen and styled and modeled by the Chinatown Market staff.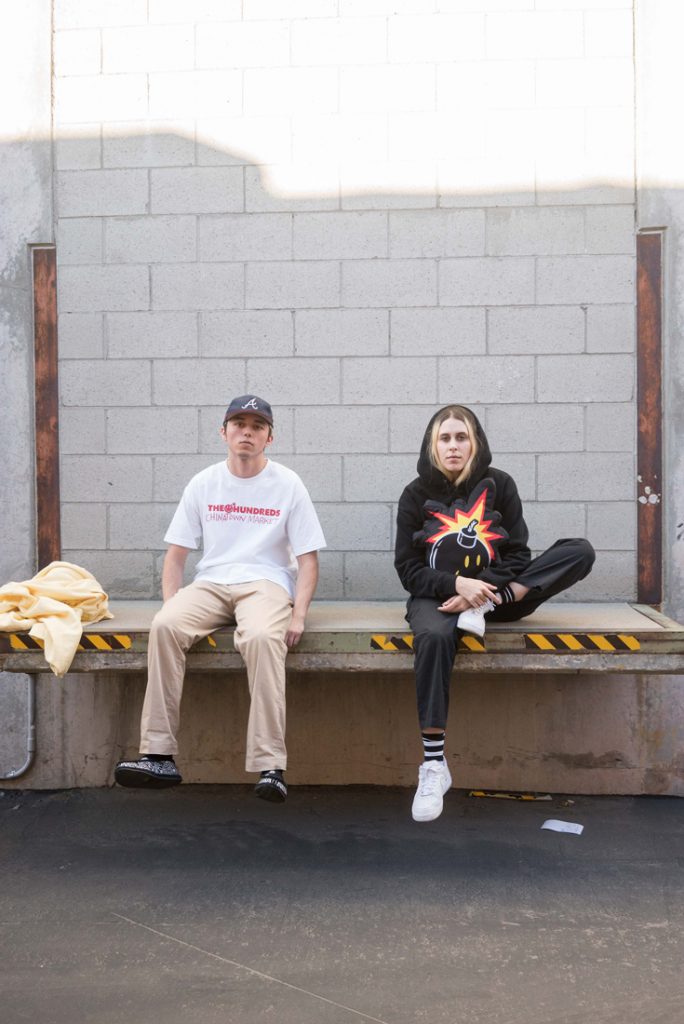 To Bobby Hundreds, Chinatown Market represents the next generation of streetwear. With Mike Cherman at the helm—a designer, innovator, and disruptor in his own right—he and the label both approach brand building and community organizing in a way that draws back to the core of what drives our love for streetwear, and what Bobby says inspires his own process. Chinatown Market is more than just a lifestyle brand, it's a community-driven brand run by "dreamers, cool kids, misfits, and tireless visionaries" says writer Tara Aquino, who recently interviewed Mike Cherman for The Hundreds Blog.



On the relationship between our two brands, the Chinatown Market team says: "Our The Hundreds X Chinatown Market collaboration is a celebration of where our industry stands in 2018. Our founder Mike Cherman (and our entire team) grew up wearing The Hundreds, as it was one of the first brands to introduce us all to streetwear. Even though The Hundreds is a legacy brand with a deep history, they also continue to show love and support to the new generation of streetwear pioneers, investing their time and energy into new ideas and providing mentorship."


For The Hundreds X Chinatown Market, our collaborative designs merge the iconic imagery of both brands across a capsule of T-shirts, hoodies, blanket, pillow, and stickers. The Chinatown Market team infused the collection with their DIY/bootleg signature aesthetic, and Mike Cherman says: "The whole idea was connecting the Adam Bomb—one of my favorite streetwear characters—to the smiley face, which is our main licensed image this year. It was a fun way to connect two icons [and] have a nostalgic look at what I thought the Adam Bomb could look like in our eyes. I was a fan, I have lived as a The Hundreds consumer, and now I get to tell the story through my eyes."
You can find "The Hundreds x Chinatown Market" Collab at Fuel.gr