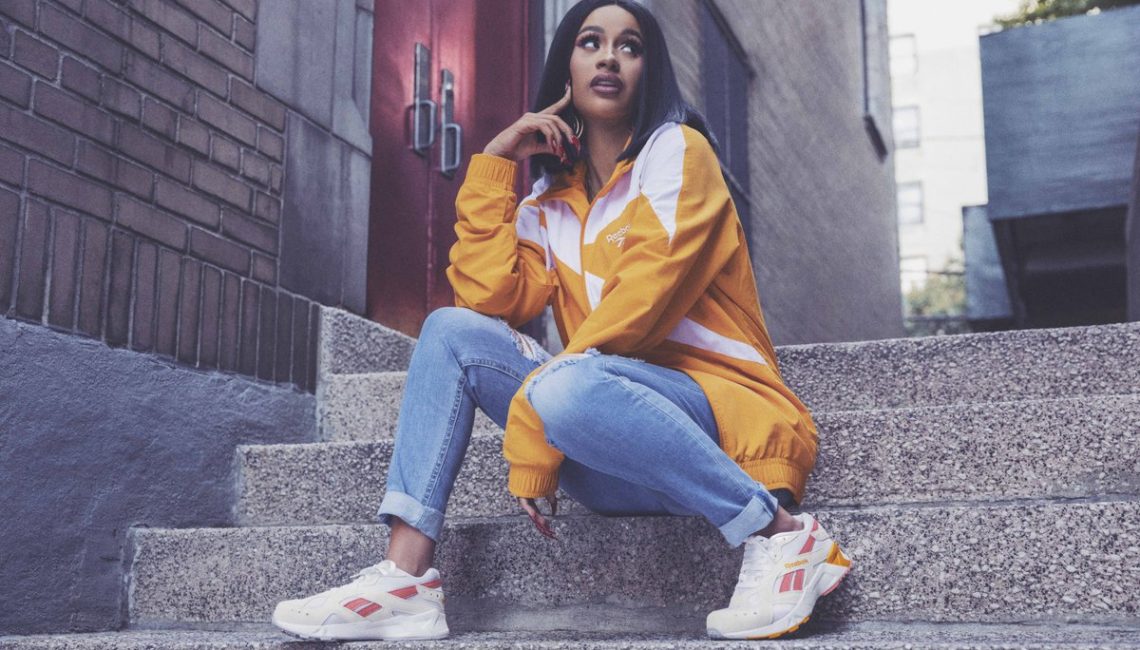 The Grammy Award-winning superstar was born at the top of the revered decade so she took on the nostalgic era that made her and Reebok's all-new burnt orange Aztrek sneaker in a new video. She can be seen showing off the classic kicks with a windbreaker to match.


In the video, Bardi stacked up as many slap-on bracelets on her arm as she could. The Bronx-bred entertainer candidly admitted she doesn't know how to send a fax and hit the popular Macarena dance one time.



The larger-than-life rap star also decoded some 90s slang in the video like "Oh snap" as in, "Oh snap! You got the new Reebok's! You wavy!," she charismatically offered as an answer.


"Everything that you love about Cardi B is what you love about Reebok," Reebok said in a press release. "Reebok has a longstanding legacy of nonconformity, whether it's creating the first workout shoe exclusively for women or putting bold-faced expletives and fresh-faced hip-hop stars in its big ad campaigns in the early '00s."
The 90s vibe of her campaign falls right in line with the vibe of her and Bruno Mars' New Jack Swing-inspired single "Please Me" that dropped earlier this month as well as the remix to Bruno's 24K Magic bop "Finesse."















Via HipHopDX