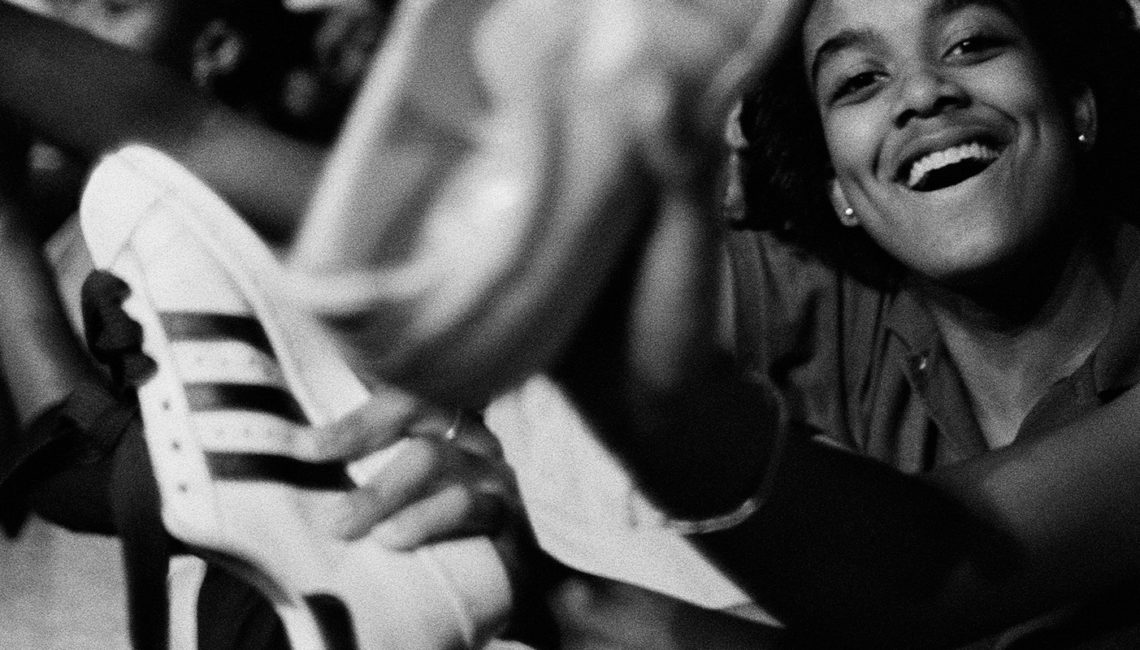 Throughout its existence the adidas Superstar has stood out as an icon of modern design, gracing the feet of teams and crews at the forefront of culture worldwide. An originator on the court and a street-style cornerstone off of it, the transcendent silhouette has become the go-to for artists, designers, musicians, and athletes alike. Never straying away from its heritage, the sneaker has has been passed down through decades as the uniform of industry changemakers.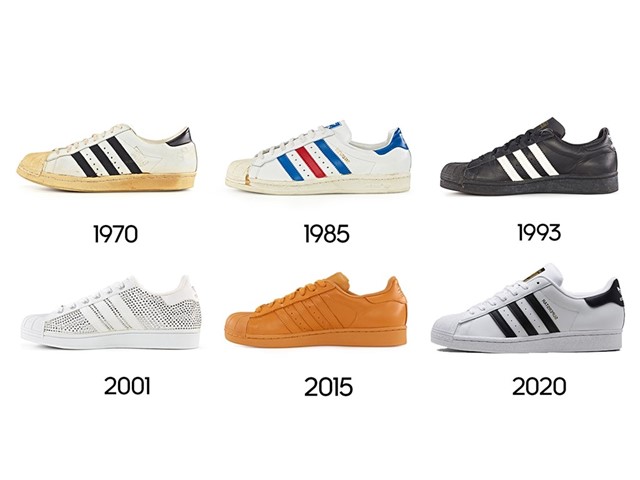 The original Superstar silhouette was born as a response to new levels of athleticism that were revolutionising the game of basketball. Prior to the shoe's release, adidas design teams in both Germany and France had been exploring ways in which to deploy the rubber toe cap as a protective detail. With the addition of the distinct ribs that have become synonymous with the Superstar as we know it today, adidas France introduced the shell toe and revolutionised the footwear industry.


With the sport of basketball moving above the rim and players displaying heightened physicality, the Superstar's instantly recognisable leather upper and rubber shell-toe offered increased protection, cushioning, and grip, rendering traditional canvas court shoes obsolete. Leading the way with innovative performance technologies, the silhouette quickly became an on-court favourite, changing the design of basketball shoes forever and etching itself into sporting folklore through legendary wearers like Kareem Abdul-Jabbar.

Transcending on-court performance, the Superstar has never ceased to push street culture forward. Once worn by legendary Basketball players of the 70s and 80s, the silhouette was adopted by the boundary challenging New York crews at the heart of the hip-hop revolution. A permanent staple on the feet of Run DMC, the iconic rap group wore the Superstar laceless with the tongue protruding, and in an instant the silhouette became synonymous youthful energy and rebellious spirit.


As potent an emblem on the stage as it is gliding over urban concrete, the sneaker has since become a staple in the skateworld, worn around the globe for its durable makeup and unmatched wearability. Democratic by nature – a shoe that has never belonged to one collective exclusively –  the Superstar has been at the heart of a number of countercultural movements over several decades, making it the symbol it remains today.
For half a century, athletes, artists, creatives, and collectives of all kinds have made the Superstar their own, recreating and styling it in order to add new meaning to the silhouette's iconic legacy each time. Whether done up in Bape camo, expressed in all the colors of the rainbow by Pharrell, or reimagined by Undefeated, Bad Boy Records, and beyond, the Superstar has always served as a canvas of common ground for creative collectives worldwide.
In anticipation of a milestone year for the Superstar sneaker, adidas Originals are set to celebrate the silhouette's unmatched legacy, shining a light on five decades at the forefront of culture.