GET A CLOSER LOOK AT THE RESEARCH AND DESIGN PROCESS BEHIND THE UPCOMING 1985-INSPIRED AIR JORDAN IS.


Sometimes, you have to look back to go forward, to engage nostalgia and honor original thought. Largely regarded as the most iconic sneaker of all time, the Air Jordan I has had its fair share of retros approximating the original design. In celebration of the iconic silhouette's 35th anniversary, Jordan Brand designers studied every inch of the original 1985 AJI, in order to create its most careful and methodical re-creation in history. Taking years to perfect, this new, special-edition version accounts for every request that a young MJ shared with Nike designers for his first signature shoe.
The Jordan Brand design team began by dissecting original 1985 AJIs, consulting with 1980s-era footwear developers and factories and exploring the Department of Nike Archives. With an emphasis on shape, materials and construction, the team obsessed every detail, from collar height to leather thickness to the sidewall texture pattern on the outsole (which had to be hand-drawn to properly re-create).
The team decided to honor the past with alternate visions of two classic colorways, Bred and Chicago. Each of them imagine those two iconic colorways in the form of an MJ-worn white/red PE and different color-blocking on the black/red/white classic.


Left: 2020 AJIs '85 / Right: 1985 AJIs High Bred — Arguably the most noticeable feature is the collar height, which stands taller than recent AJI retros.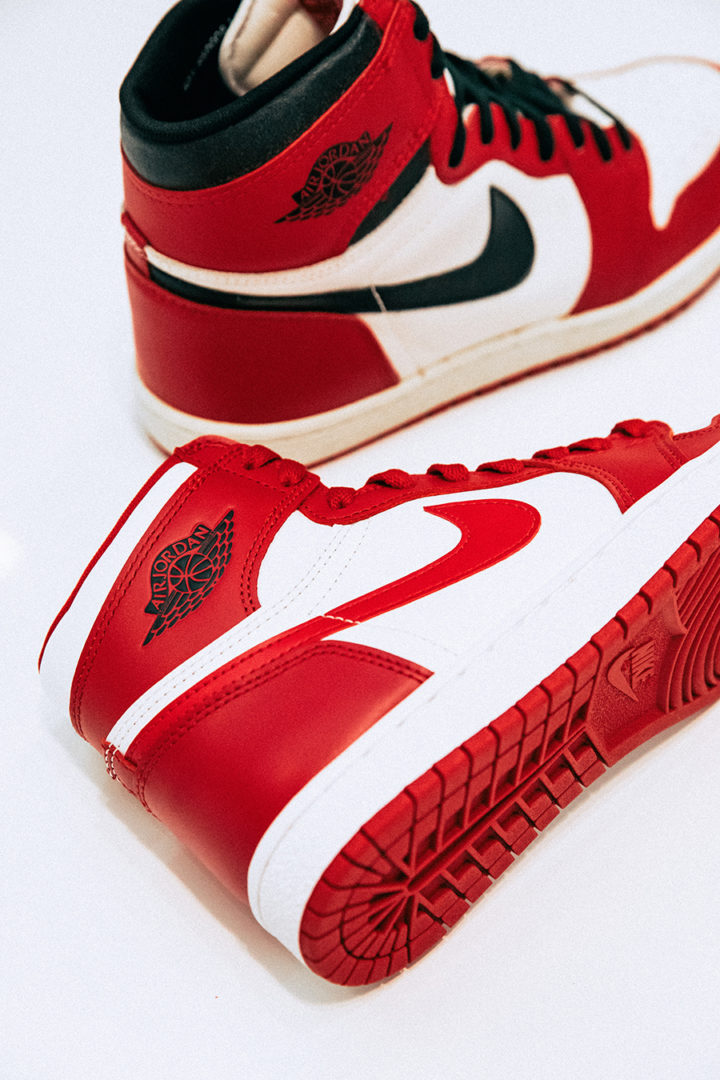 Top: 1985 AJI Chicago / Bottom: 2020 AJI New Beginnings — The Iconic Jordan Wings logo has been updated over the years. The version on the 2020 AJIs carefully mirror the 1985 original with a modified font and decreased size.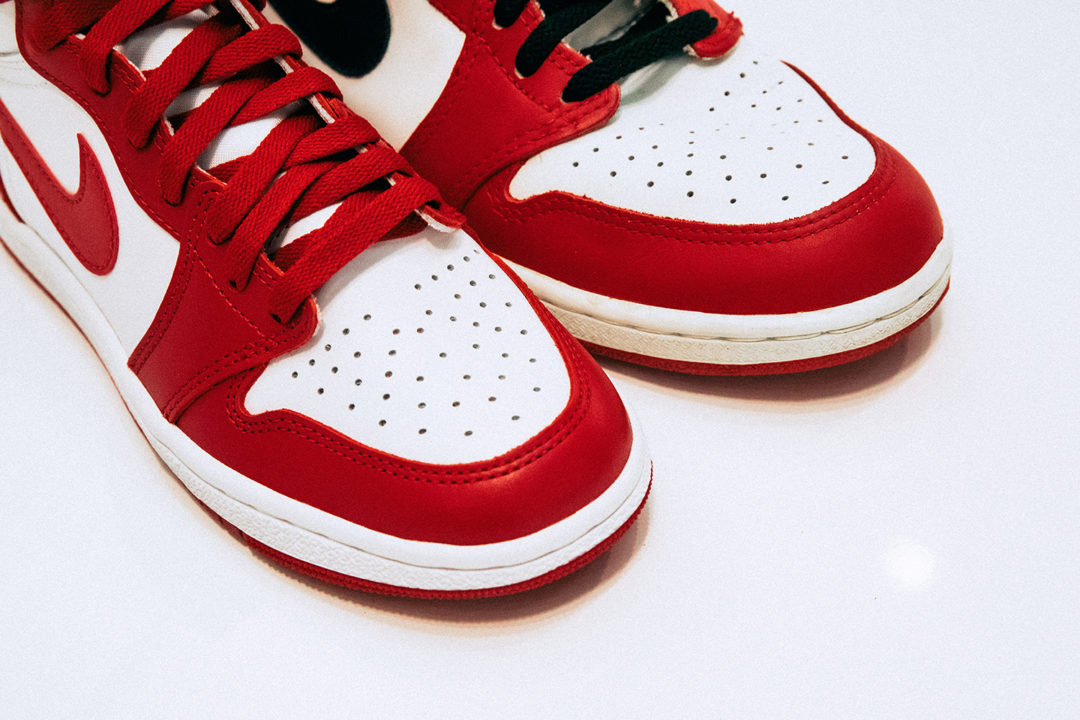 The original sidewall texture of the outsole had to be hand-tooled, which often resulted in pattern irregularities. That process was re-created digitally, requiring each pattern detail to be drawn and scanned.


2020 AJI '85 — Using only digital references, the design team re-created the hang tag to match the original, including hand-drawn details.


Left : 1985 AJI Chicago / Right : 2020 AJI New Beginnings — Like the Jordan Wings logo, the famous Nike Swoosh logo has seen a variety of updates. To match the 1985 style, this logo features a slight separation between the Swoosh and Nike text.
The Air Jordan I '85 releases on February 8 on Nike SNKRS and Jordan.com. The Air Jordan I "New Beginnings" releases on February 15 as a dual pack with the Nike Air Ship PE.




📸: Jordan.com