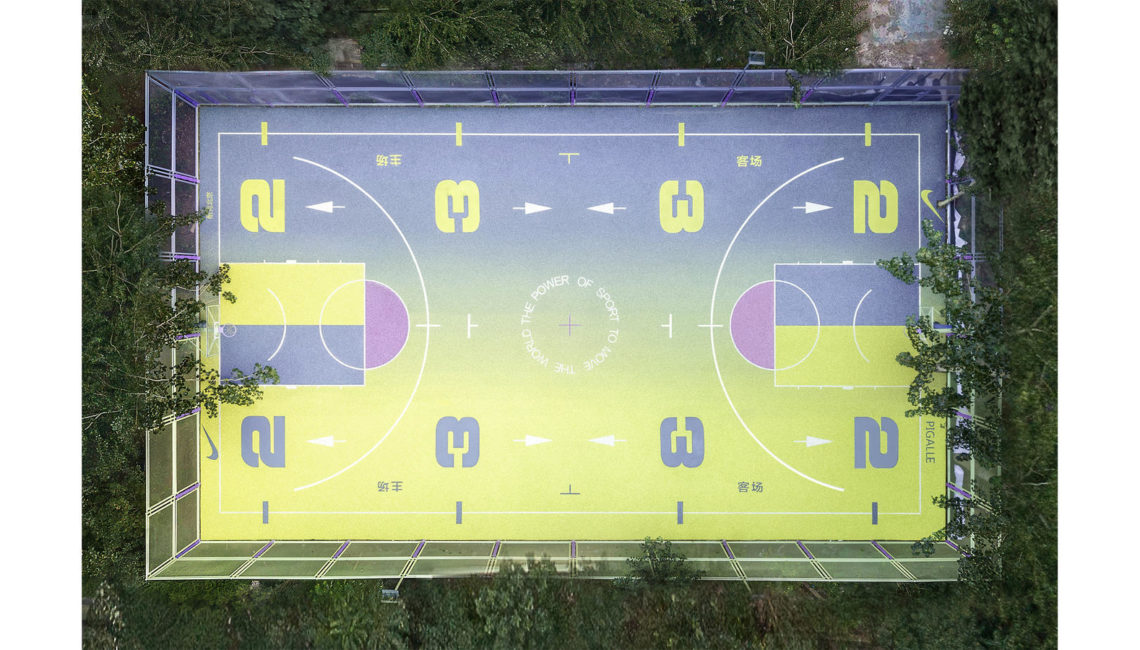 Since 2014, Nike has worked with Parisian Stéphane Ashpool's Pigalle in a mutual celebration of basketball's pure cultural impact. The collaboration has realized a series of apparel and footwear collections, and also focused on supporting community-building programming by providing safe harbor for players. An initial court in Paris has become not only a hub for the city's players, but an international symbol for the game's creative impulses. In 2019, Ashpool and Nike aim to bring the Pigalle perspective on safe sport spaces to new cities.


"Our court in Paris birthed a community," says Ashpool. "We transformed a parking lot into a place that has fostered a family and inspired people. All the subtle details that can make this magic happen were united. It was the best learning for me, and now it's the right time to work in expending this scheme, staying organic, authentic and focused."
This month, the second Pigalle court opens in Beijing, China. The location is testament to China's fervor for basketball, and also the need to provide a place that can become part of the community fabric. "The importance of the project is to give players the best outdoor facilities in order to make them comfortable enough to create something bigger," Ashpool says. "We want the court to become a second home. That's how you build a community organically around a space — we simply give them the right tools."
The court and surrounding space, covering an area of 600 square meters, is created with NIKE GRIND, amounting to a total of 45,000 pairs of recycled sports shoes. Throughout the year, the court will host a series of exclusive opportunities for female players — including organized activity through the city's high school basketball league and adjacent community groups. All this feeds into Ashpool's belief in basketball as a unifying force and the court as heart of a healthy, creative community.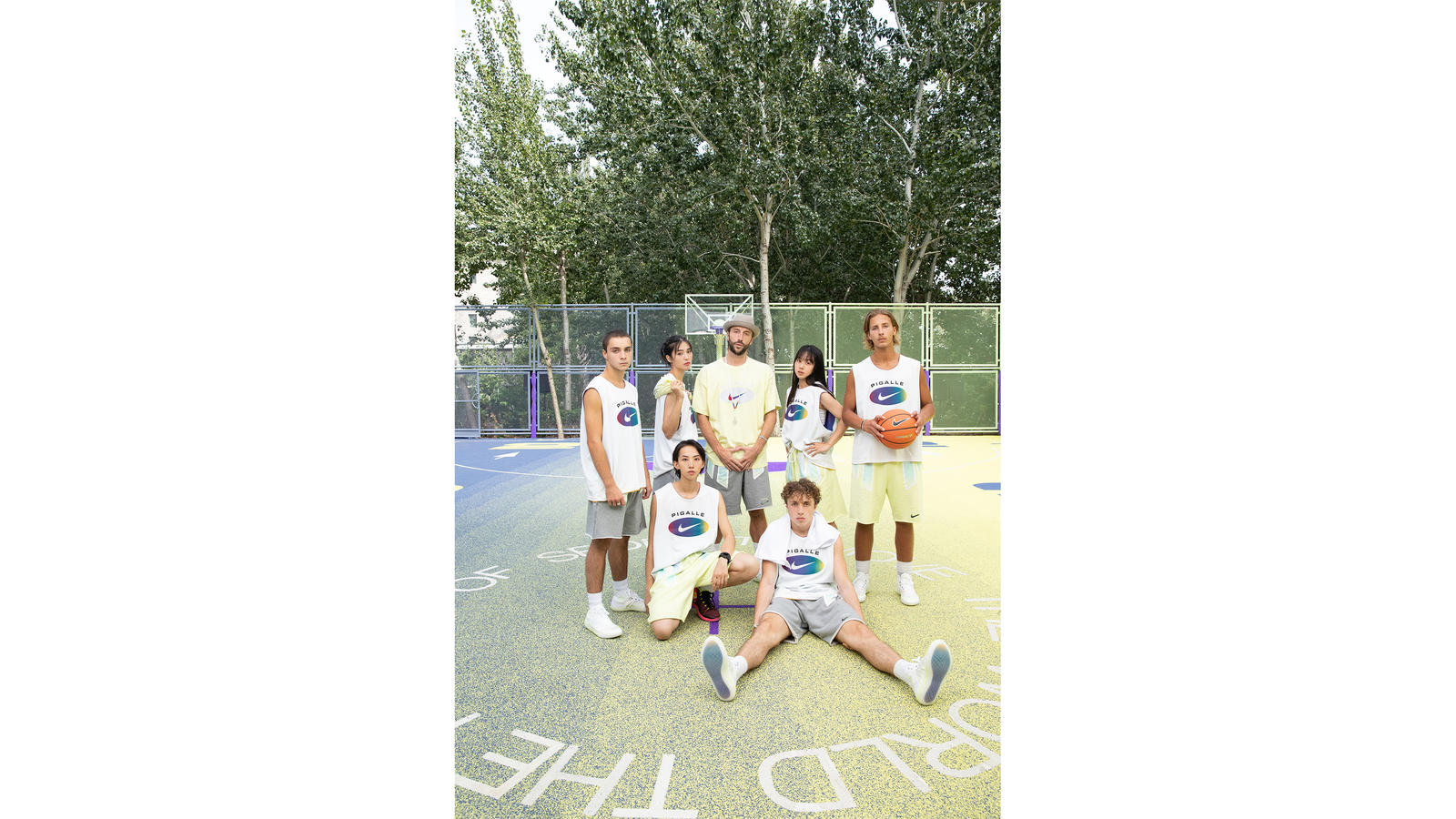 Ashpool considers his latest collection with Nike to be the uniform of the program, which he calls "the power of sport to move the world forward." It extends his individual view on '90s-inspired apparel in a way that is also authentic to the Pigalle community — garments equally at ease on court and on street.


Adjacent footwear channels the past and present of basketball culture and extends Ashpool's connections across NIKE, Inc. by delivering a vibrant take on the Converse Chuck 70 and a streamlined colorway of the Converse All Star Pro BB (which debuted in Paris earlier this summer). The Chuck 70 comes in two colorways, one a play on Converse's iconic natural canvas, the other featuring a gradient scheme. Both are created with a technical fuse film atop the canvas, a design element that gives the shoes an aura of future tech and classic style. This supports Ashpool's desire to merge cultures, which also comes through in his use of Converse footwear to celebrate "the power of music to move the world forward" (a phrase used on the white Chuck 70's rand) and promote a holistic view of the progressive value of sport and arts. 
The Nike x Pigalle Fall 2019 Collection and the Converse x Pigalle Chuck 70 and All-Star Pro BB launch November 7 on converse.com, nike.com and at select retailers.