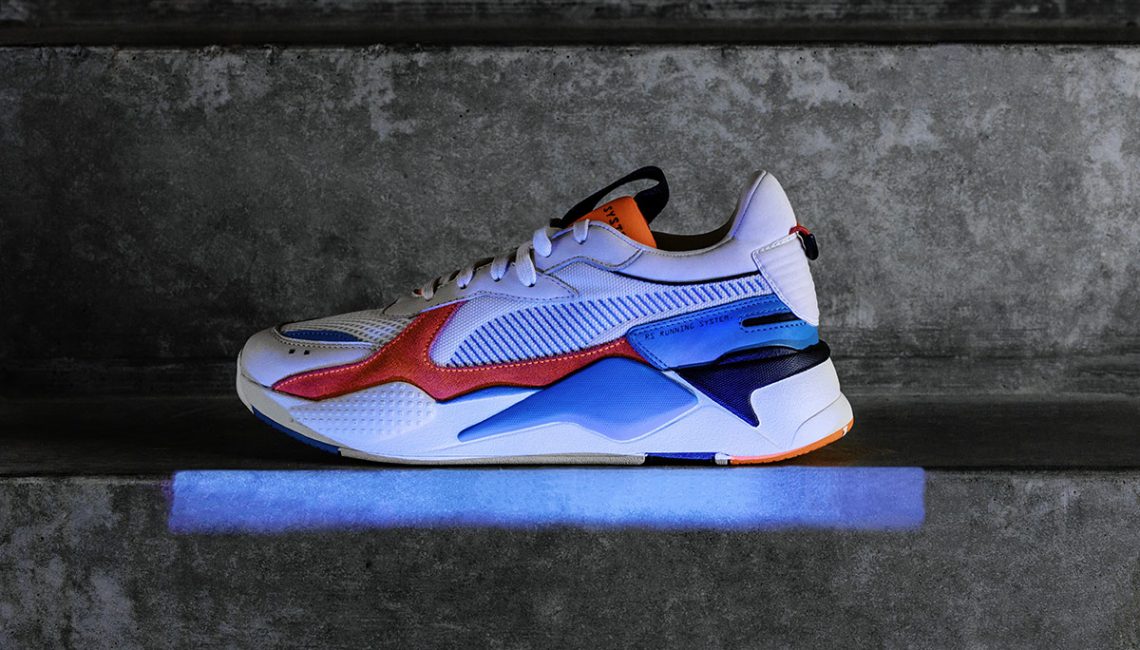 Puma's Running System (RS) collection will be expanding this week with a brand new franchise/model.
Introducing the Puma RS-X, a franchise that extends the brand's Future Retro range that takes inspiration from the past to inspire future Sportstyle designs.
Back in the '80s, the RS was an innovative and high-quality cushioning technology. Today, PUMA has revived and reinvented this design ground up. Arriving this fall, the new RS-X range is all-things extreme, exaggerated and remixed. Embracing the future and honoring the past, the OG-inspired silhouette celebrates extreme reinvention with its bulky design, material mixes, and bold color palette.
To help debut the Puma RS-X range is none other than the Puma RS-X Reinvention. Tis model is engineered with PUMA's patented RS Technology on the midsole. Pushing the limits with its bulky silhouette, it features a modern rendition of the retro-inspired design. With a complete reboot, the innovative silhouette exemplifies an elevated fit and feel. Utilizing mesh and textile for the upper, the sneakers are fitted with a molded sockliner for added comfort.
The timeless style of leather and suede overlays with an embossed textile heel piece provides the right mix of style, versatility and comfort. For this initial RS-X Reinvention pack, the colors have been selected from the most iconic pieces in the PUMA archive, giving them a new extreme context for this new silhouette.
Look for the Puma RS-X Reinvention to release on November 1st in leading sneaker stores, PUMA.com and selected retailers.
Also, moving forward expect to see the RS-X and RS franchise to be a part of many collaborations inspired by the toy, television, telecommunication and motoring worlds.
Via: Kicksonfire
📸 : Puma.com