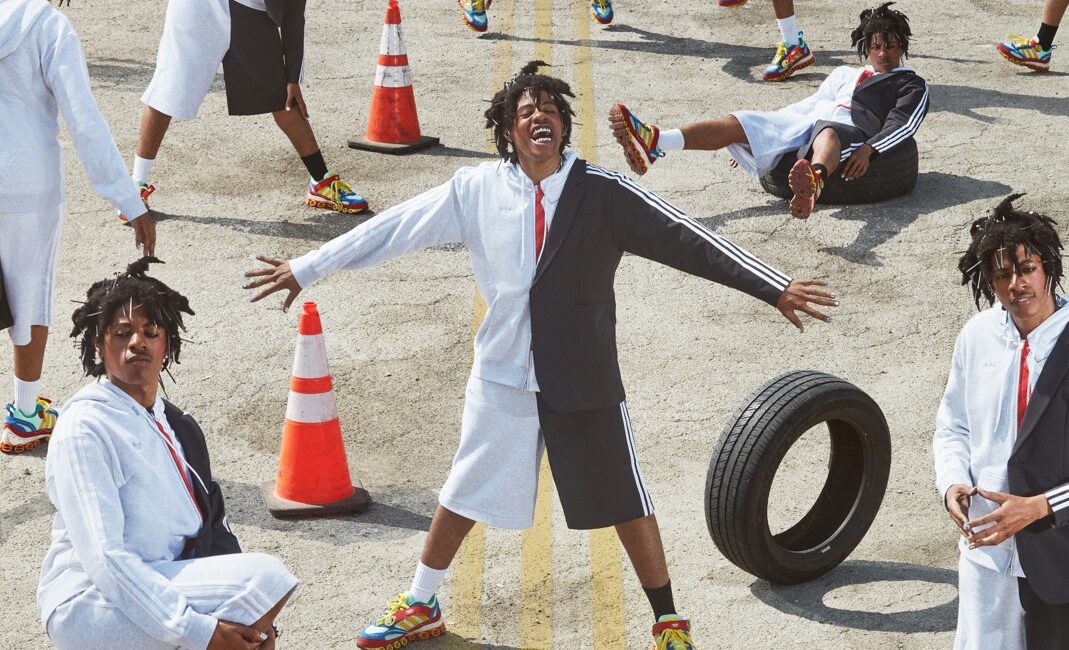 Kerwin Frost and adidas Originals are bringing a big bang to FW22. One of the most unique collaborators under the Originals umbrella, Kerwin Frost adds his one-of-a-kind touch to select pieces from the adidas archive.


Frost's bold and unique taste in conceptual design is translated into a selection of apparel and footwear that pays homage to life as a whole. In this collection, the entire universe is represented – the cosmos in the sky, the arctic winds, the land we walk on, the animals we've evolved from, the simplicity of childhood, the work-life balance of adulthood, and the freedom of expression of all people.
 FW22 ushers in four matching sets, including two patterned tracksuits and two offbeat blazer-short combinations. Each of the included apparel pieces is made with sustainable content, while the designs themselves are gender-neutral. The adidas Microbounce T1 arrives in two new bold and bright color schemes.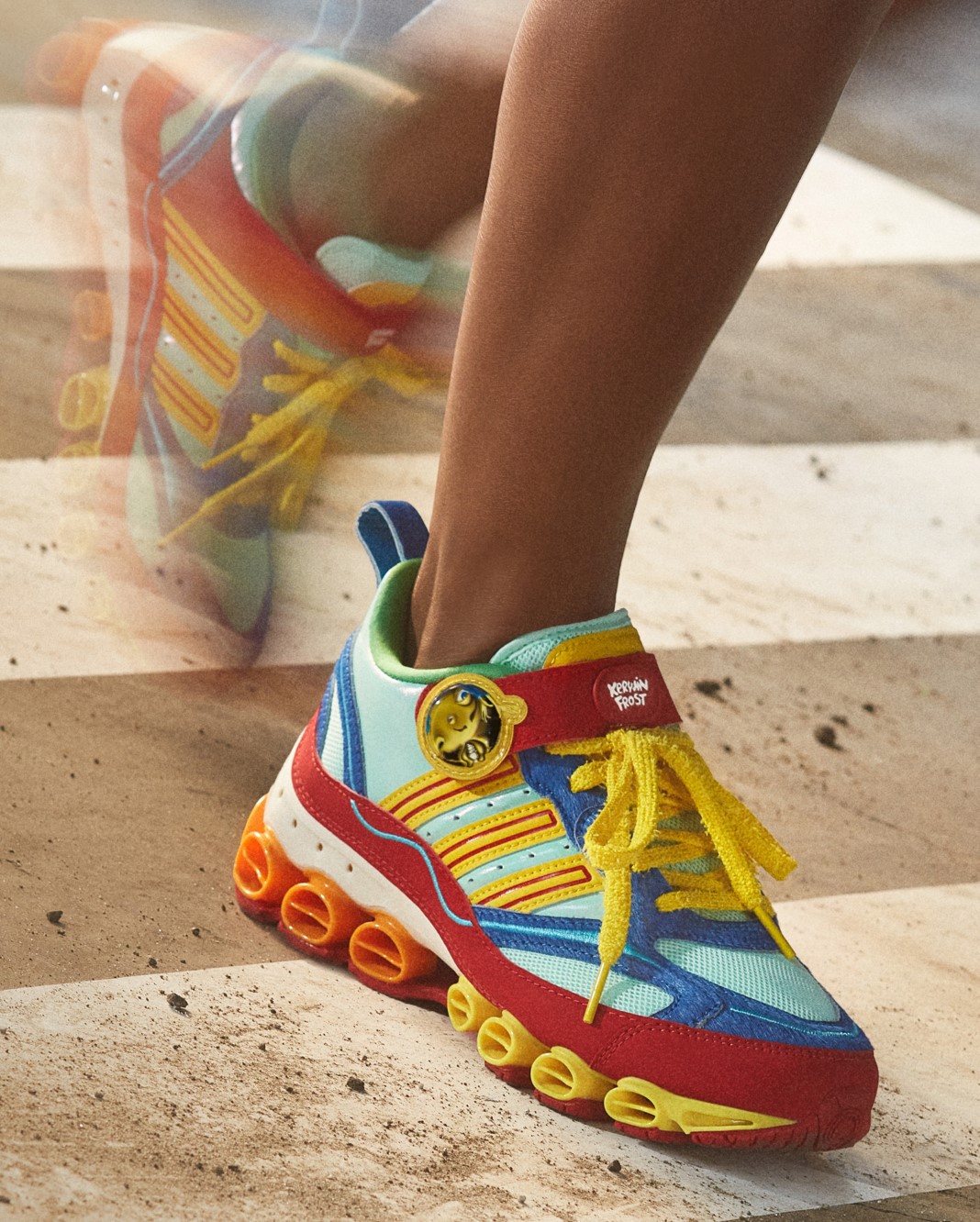 The accompanying campaign showcases an ensemble of Kerwin's friends and family, all sporting the apparel and representing the universe that defines us.
Watch for Kerwin Frost to debut his  FW22 adidas Originals collection at New York Fashion Week.
Available starting July 13th online in select stores globally.