Sneaker Invaders is the first arcade videogame based on the history of one of the greatest sub-cultures of this past century.
Sneaker Invaders pays homage to one of the greatest culture waves of the past century. Worldwide, people go to the furthest limits (sometimes too far, guys calm down) in order to put their hands on the latest kicks. Brands contend for the hype and in most cases this is thanks to a piece of rubber, synthetic leather & credibility. As creatives and aficionados , The PPW – creators of the game – wanted to animate this literal invasion into the youth culture through an experience, an experience that not only celebrated the hype but also some of the greatest pieces of design ever made.
Gameplay will be web based (no app, only browser) and on its dedicated console: handheld, mini and maxi arcade. Online version is totally free and you can try it here . The game has 10 levels in which you'll be able to discover your favourite sneakers for a total of 30 pieces and unlock 10 mystery kicks as well. All results will be shareable through social media (Twitter, Facebook, Instagram) .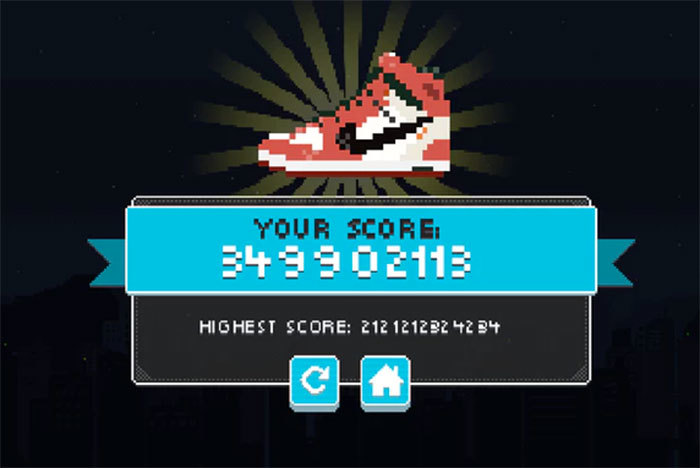 Rules and layout are identical to the original Space Invaders videogame. This version is as simple, captivating and vintage as the old gameplay, but with a lil' modern twist added to it.
The game levels follow the original sneaker release time, so you're going to experience not only the great design of the most iconic kicks translated throughout the 8bit aesthetic, but also their big little timeline that shows how they literally invaded our lives and lifestyle.
What about the soundtrack, you may ask? We've got you! We are sure that our selection of Hip Hop covers entirely made in the 8bit style by the guys at 8bit Universe LLC will please your ears and enhance the whole game experience even further.
You can support the "Sneaker Invader" Project on Kickstarter .