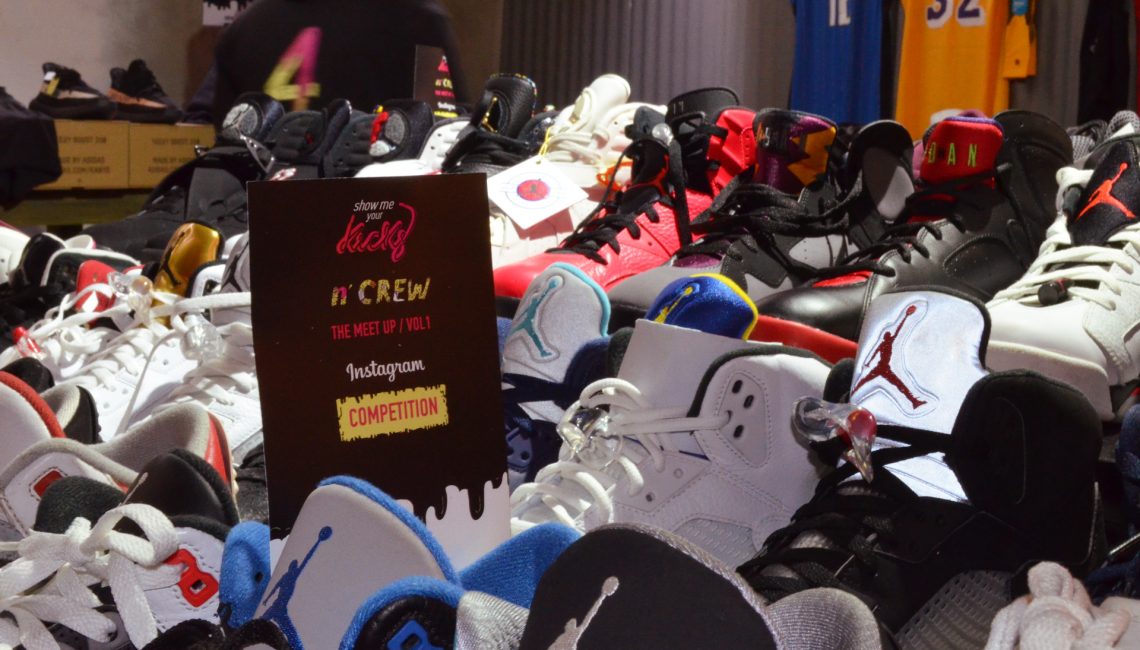 Show me your Kicks and its owner, Nicolas Koursaris, bring some heat down in Cyprus for the 4th Cyprus Sneaker Convention. 


After 3 successful shows, since 2016 when it first came up, the Cyprus Sneaker Convention team (Andrew Franke, Drew Astro, Pettis N, Blackys, Phatcat & Stef) sponsored by the newly found "Show Me Your Kicks" shop , is inviting every sneakerhead around Cyprus to visit the 4th Cyprus Sneaker Convention on Sunday , December 23rd.


Prepare for a full day buying, selling, trading and networking with the streetwear community of Cyprus. An after party with the SneakerBoys (Dj Nick K – Dj Shadow) will follow.
There are selling options still available for resellers so if you got some hyped items for sale, reserve your slot now. Note that every item will be strictly checked to avoid fakes sales/trades.
See you there 👌


📆 Sunday, December 23rd
📍 Square. Evagorou 1 ,1060 Nicosia, Cyprus
⌚ Doors Open at 13:00
🎫 : Free Entry
🔸 Facebook Event : 4th Cyprus Sneaker Convention

Follow Cyprus Sneaker Convention on Instaram
Follow "Show Me Your Kicks" on Instagram