"Off the Hook" festival is coming on September
The first "Off the Hook" festival is coming on Thursday, September 5th. Twenty-three artists from Greece and abroad line up for an international tribute to hip-hop culture and music scene, on this two-day event at Technopolis at Keramikos, Athens.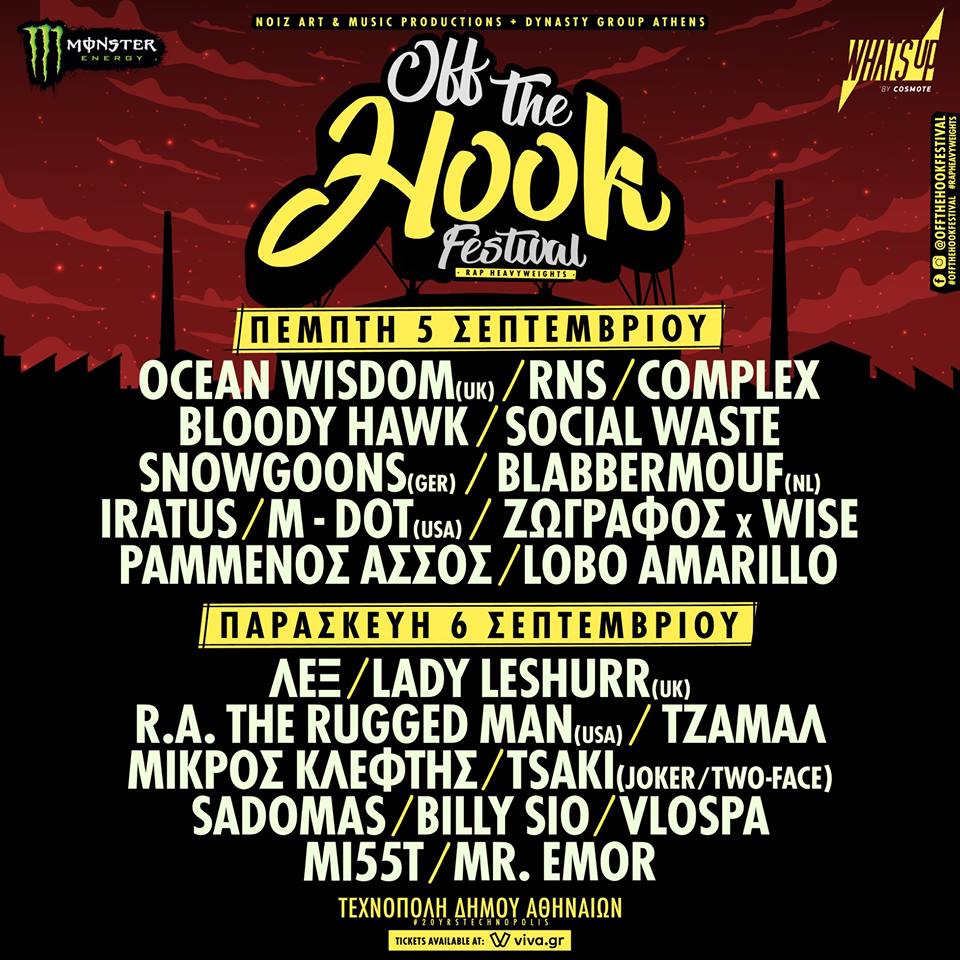 Noiz Art & Music Productions with over 15 years of experience in music event organizing, and Dynasty Group Athens with one of the hottest rosters of Greek Hip Hop artists and many sold-out concerts, join forces for this unique festival experience in the heart of Athens, with the hope of establishing the #offthehookfestival as an annual hip hop culture event.
📆: Thursday, September 5th & Friday, September 6th
🎫: 1 day pass 13€ , 2 day pass 24€
Tickets are available at :
Ministry Of Concrete
Color Skates
Jackals Tattoo
Athens Hood Boycott
Viva.gr
Check more upcoming events here
Follow Sneakerize.gr On Instagram
Like Sneakerize.gr On Facebook
Follow Sneakerize.gr On Twitter