Architect , DJ , entepreneur , fashion designer , artistic director – you name it , Virgil Abloh tops his league . When Nike offered him the chance to create a celebratory capsule collection for the upcoming World Cup 2018 in Russia , he saw an oppurtunity to call upon his youth memories .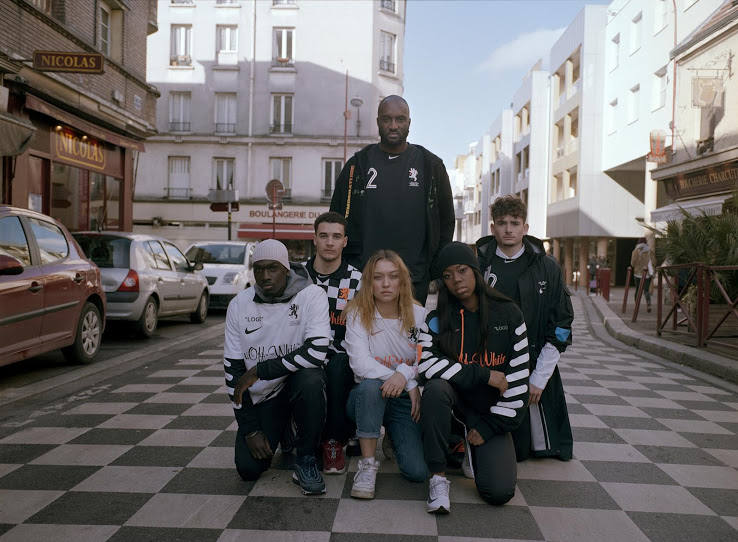 "The great thing about the vocabulary and history of football is that aesthetically it has its own look. I was always inspired by the way European teams have a sponsor printed over the chest. When I was working on this collection, I wanted to celebrate the different variants of typography"
And that is excactly what he did , mixing Croatia's black & white checkerboard references with the Netherlands lion Logo . All the numbers used in this collection represent a jersey Abloh himself wore during his playing days .
Of course , there would be footwear in this collection with the Flyknit Zoom Fly as a key article with Abloh explaining that :
"I wanted to communicate where a player strikes the ball. So I put dots on the boot. If you're going to strike the ball, your foot-eye coordination is basically the only variance of chance"
Just like what he did on the Mercurial collaboration .
"That's what the collection started with, these running shoes that mimic the same as your actual boot on the pitch so that you started subconsciously training all the time. Then I just applied that aesthetic from the bottom up."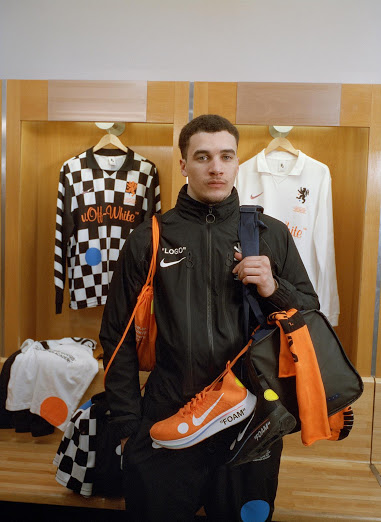 The collection is set to drop on June 14 , opening day of the World Cup 2018 in Russia .
Stay updated by following Sneakerize.gr on Instagram & hi Like on Sneakerize.gr on Facebook .