Global athletic leader New Balance in collaboration with brand ambassador Jaden Smith conceptualize, design and develop a new silhouette, NB for Jaden Smith Vision Racer, that is vegan friendly. The NB for Jaden Smith Vision Racer merges classic New Balance design with Jaden's unique, bold, fashion-forward aesthetic for a new silhouette that pushes the boundaries for sustainably-led footwear at New Balance. The NB for Jaden Smith Vision Racer will launch globally on July 24th with the suggested retail price of 150€ at www.newbalance.com as well as select retail locations.
As an iconic change-maker, Jaden exemplifies the New Balance brand philosophy of fearless independence. His convention-defying work in fashion and music, coupled with his dedication to philanthropy and environmental awareness, speak to larger global issues and how they impact his generation.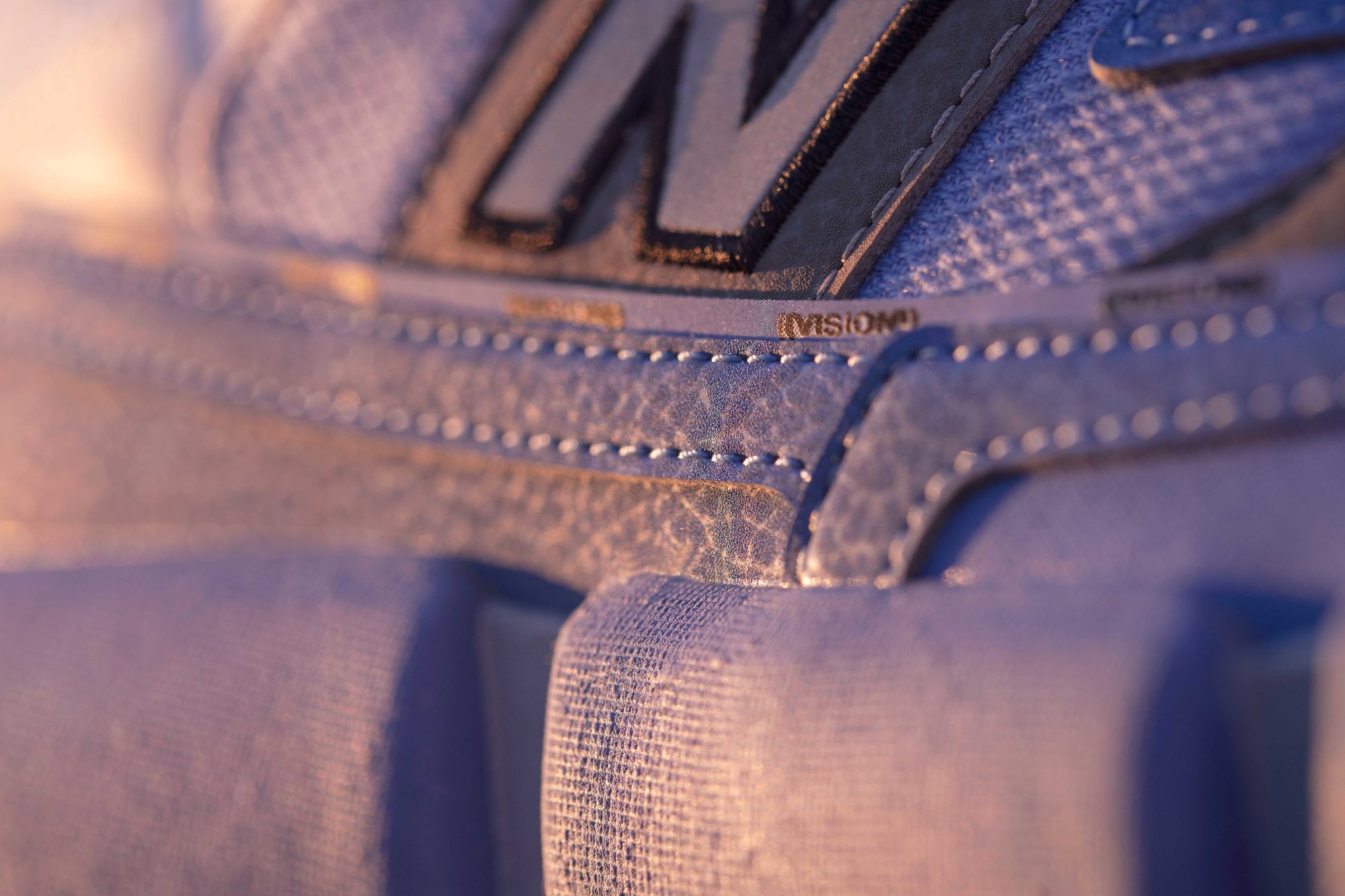 "Shared values of transforming the status quo; staying true to oneself; giving back to community; and, respecting heritage while co-authoring a distinct future, are the foundation of the relationship between New Balance and Jaden Smith," says Chris Davis, New Balance Chief Marketing Officer and Senior Vice President of Merchandising.
From the onset of the relationship, Jaden had a hands-on-approach to not only working with New Balance to create a new silhouette but learning about the footwear creation process from design and development to manufacturing and supply chain logistics. Jaden's passion for sustainability and progressive fashion, coupled with an appreciation for classic New Balance product led to the "vision" behind the NB for Jaden Smith Vision Racer.




Taking cues from Jaden's favorite New Balance models, the sporty X-Racer and classic 1700, the NB for Jaden Smith Vision Racer merges classic New Balance design with Jaden's contemporary aesthetic. Each element of the Vision Racer incorporates partially recycled materials and the shoe is vegan-friendly. The use of sustainable and vegan materials on the Vision Racer pushed the New Balance supply chain further and helped speed up the brand's timeline to leverage more sustainable and vegan friendly materials.
The NB for Jaden Smith Vision Racer incorporates:
Midsole with EVA Regrind: the midsole includes 5% EVA regrind, alleviating a potential waste stream.
Partially Recycled Insole: The dual density insert consists of a foam in a heel carrier. The insert foam is made of a combination of 6% castor bean oil, 15% recycled foam, 5% recycled rubber, and 74% virgin PU. The heel carrier is made from 98% post-production leftover foam and rubber.
Recycled Content Upper Synthetics: Synthetic leather is made from PU layered onto a thin polyester base and is a began alternative to traditional leather. The thin polyester base in these synthetic leather upper pieces is 60% recycled polyester.
Recycled Polyester: The upper textile and upper lining, tongue textile, small webbings are made of 100% recycled polyester. The large tongue webbing is 70% recycled polyester, 30% reflective yarns. Recycled polyester used on the Vision Racer comes from post-consumer plastic rather than oil.
Additional features of the NB for Jaden Smith Vision Racer include reflective details on the tongue webbing, N logo and upper piping for visibility at night; a rubberized tip for added durability to support Jaden's high intensity lifestyle of performing and skateboarding; and, an exaggerated, iced outsole with "Vision" print. The Vision Racer will launch in a Wavy Baby Blue colorway, with additional colors debuting throughout 2020.