Maison Margiela and Reebok announce the Classic Leather Memory Of and Club C Memory Of: the newest trainers conceived through their ongoing creative dialogue. Released to stores on 25 March 2022, the silhouettes will be available in tonal white and in tonal black. These shoes are the first two of five new sneaker designs launching this spring. For the latest chapter in the Parisian fashion house's collaboration with the American sportswear brand, creative director John Galliano interprets a series of Reebok classics through Maison Margiela's signature concept known as the memory of.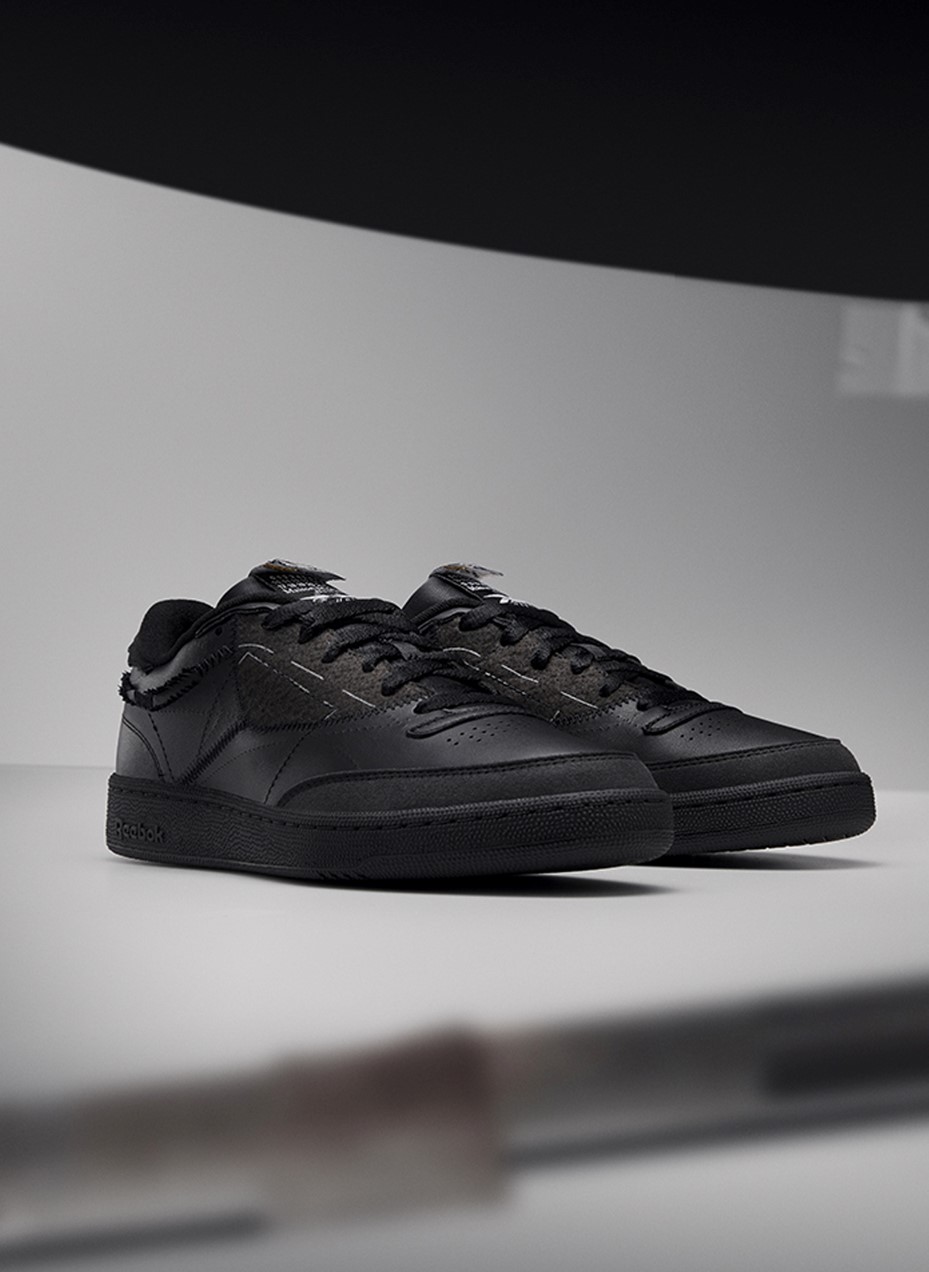 The technique evokes the impression of familiar elements through the deconstruction of garments and accessories. It is the visual recollection of an object or feeling that is no longer materially visible, but palpable through an outline or suggestion: the memory of something that once was. An established part of the evolving grammar of Maison Margiela, the memory of draws on the illusionary and often figurative codes of the house's creative practice. Applied to the traditional sneaker designs of Reebok, the technique highlights identifiable facets engrained in our collective memory and activates our shared visual perception.
Based on Reebok's classic design but reinterpreted through the memory of, the Classic Leather Memory Of and Club C Memory Of see the original cross-check peeled off to reveal the punch-holes that once held its stitching. In its place on the Classic Leather Memory Of, a felt liner normally hidden from view becomes visible, bringing to the forefront the authentic construction of the sneaker. Likewise, the shoe has been stripped of its protective heel piece to unveil its notches and heel cap. Employing the technique of decortiqué – the Maison Margiela term for cutting up an item to reveal the structure that holds it together – the top of the heel tab appears hulled. The mudguard is applied on top of other components to expose the seam allowance, creating the three-dimensional effect that embodies the sneaker. The Classic Leather Memory Of is constructed in premium leather and features and EVA sole with a rubber outsole.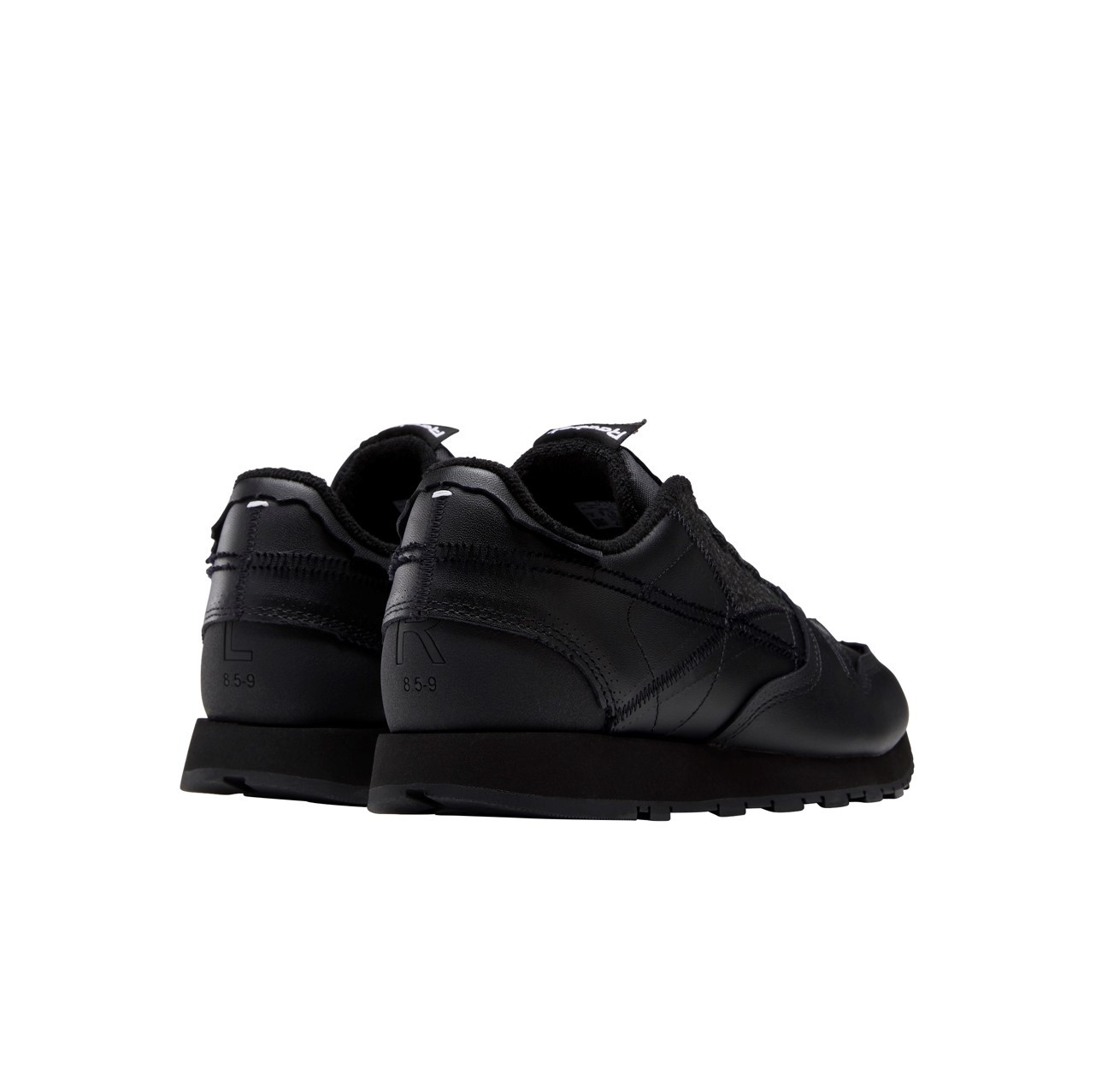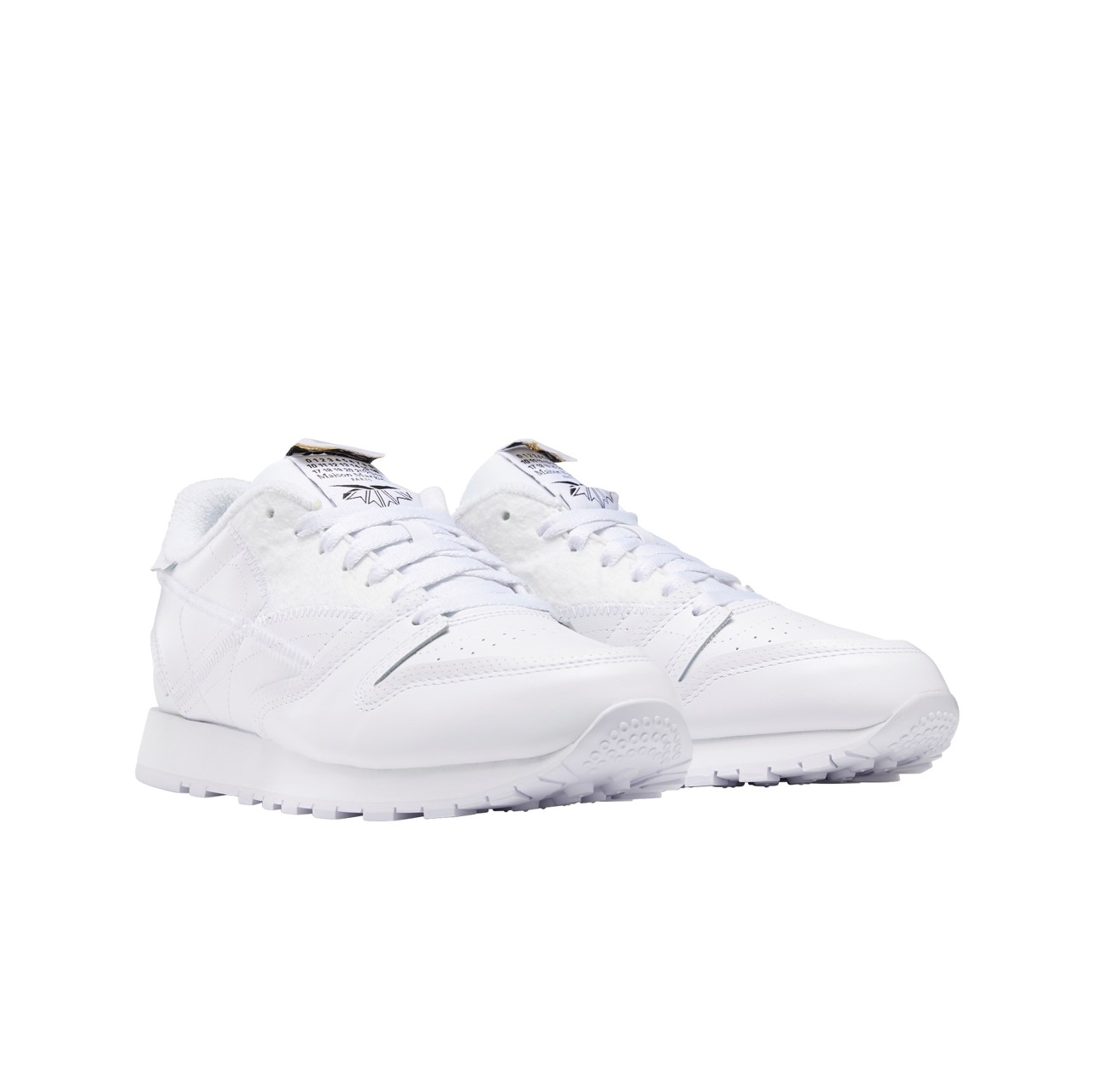 On the Club C Memory Of each applied leather element – including the heel tab, the cross-check, and the eyelet tab – has undergone a reduction process. Some are peeled off to uncover the silver pen markings hinting at the shoemaker's process work, while others are cut down to their structural core by way of decortiqué. The shoe's original webbing is remembered in a frayed stitch along the side, while the Reebok logo is slashed in half and fused with that of Maison Margiela – the memory of both labels in symbiosis. The Club C Memory Of is constructed in a premium leather and features a rubber cup sole with an EVA sole on the inside.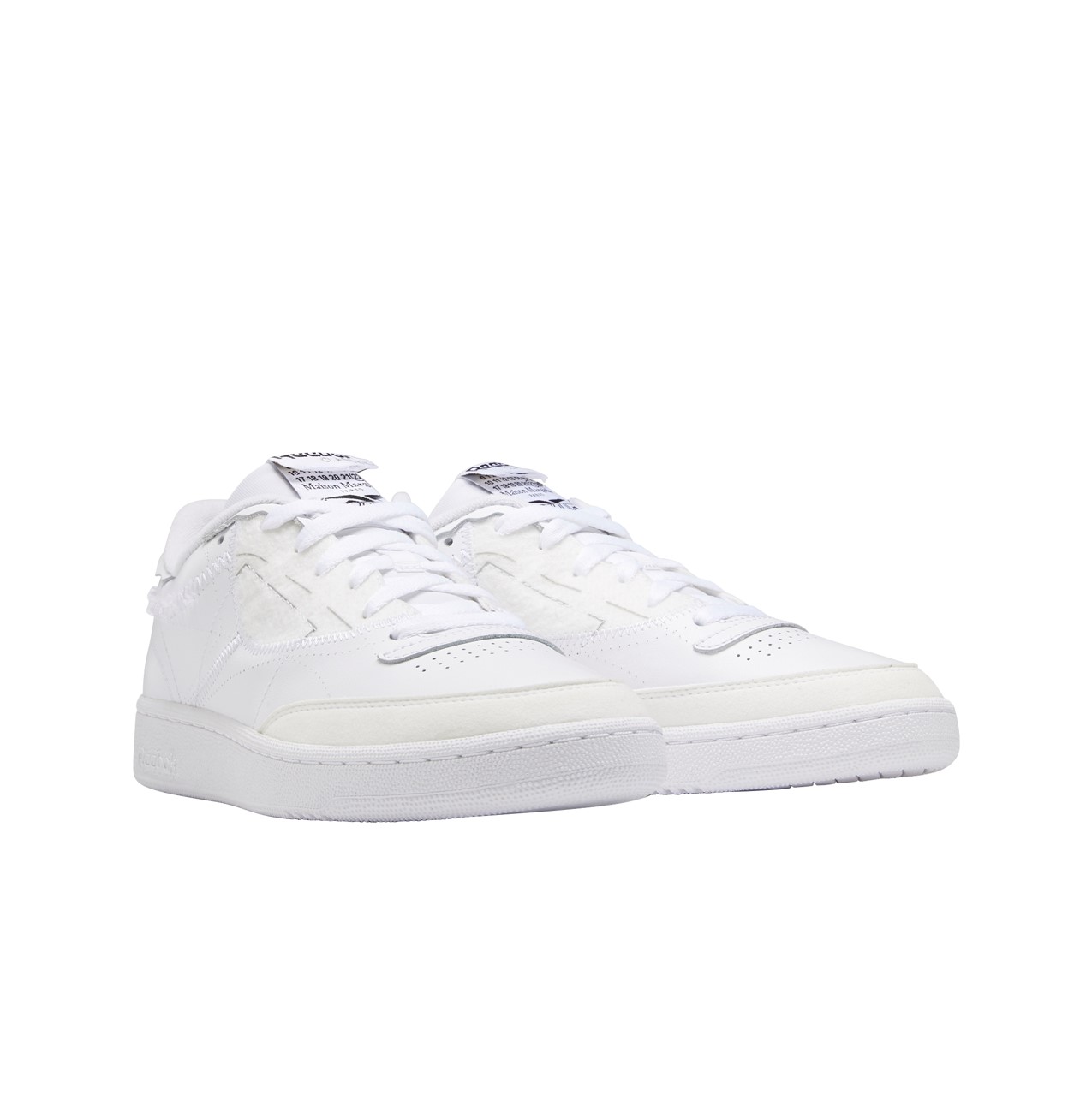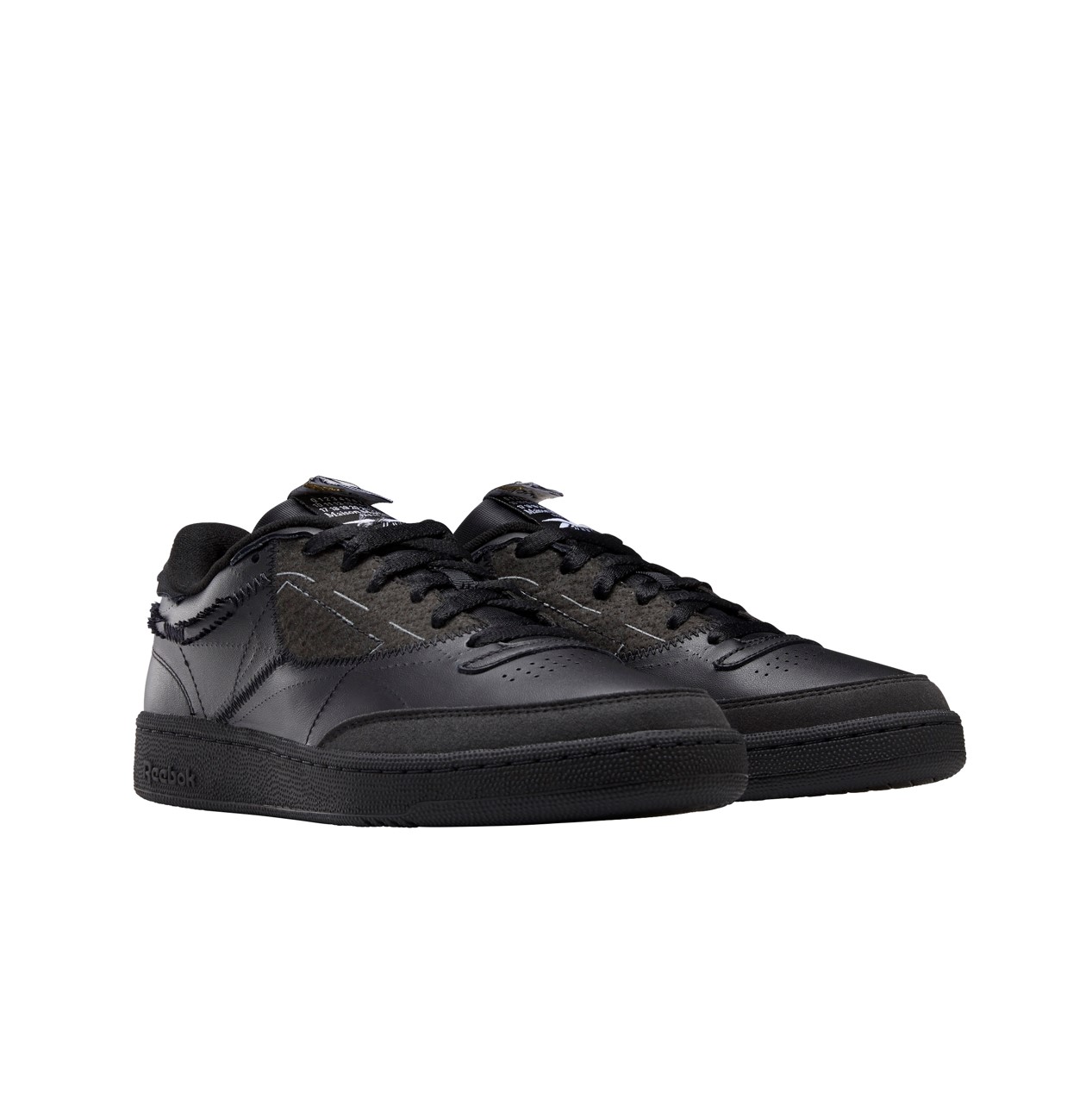 The Maison Margiela x Reebok Classic Leather Memory Of and Club C Memory Of will be available from March 25th in select Maison Margiela stores and on maisonmargiela.com and reebok.com.