PUMA is releasing The NeverWorn capsule, taking old-school favorites and bringing them back for the collectors of today and tomorrow.
The PUMA Archive is a sportswear and sneaker fan's dream. This never-ending source of design inspiration serves as a creative treasure trove for new ideas and the basis of The NeverWorn capsule. Never worn and preserved for decades, deadstock products gain an authentic and visually satisfying look over time, an effect which has been replicated across The NeverWorn sneaker offering. Designs come in a modern fabric mix combined with vintage-looking looking materials, retro detailing, and graphics.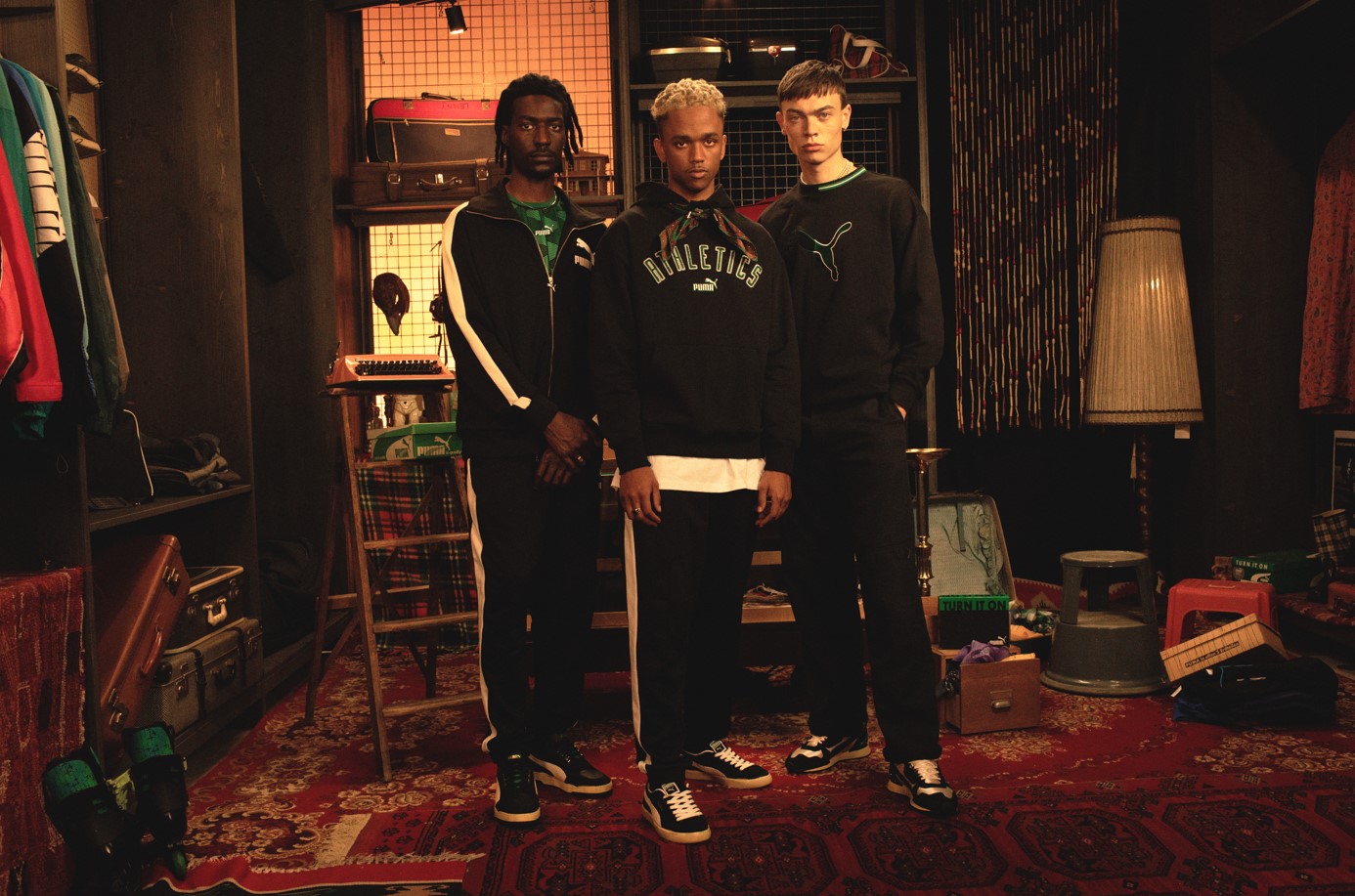 "The Archive is our passion and symbolizes for me the most important thing: to learn from the old to create something new – without heritage there is no future," says PUMA Chief Archivist Helmut Fischer. "You show the people what we already had, and as time goes on, we create something new out of it. The Archive is PUMA's soul out of which those new products are being created."




Two iconic silhouettes from the PUMA Archive are making a comeback just in time for this new line – the Blaze of Glory and Slipstream Lo. These classic footwear styles are infused with fresh design inspiration, yet keep an old-school feel with details like a faded sole and hang tags that give reference to an archive, looking as if the product had been cataloged and on the shelves for years. A range of additional footwear like the classic Suede and more niche styles like Space Lab will accompany in similar designs. For the apparel, key players from PUMA's sporting history, like the T7 tracksuit, take center stage alongside staples like the coach jacket and hoodie, reconstructed with archival graphics and trims.
The NeverWorn capsule will come out in two releases – the first in December and the second in mid-February 2022. The first release drops on PUMA.com, PUMA stores and select retailers on December 4th.