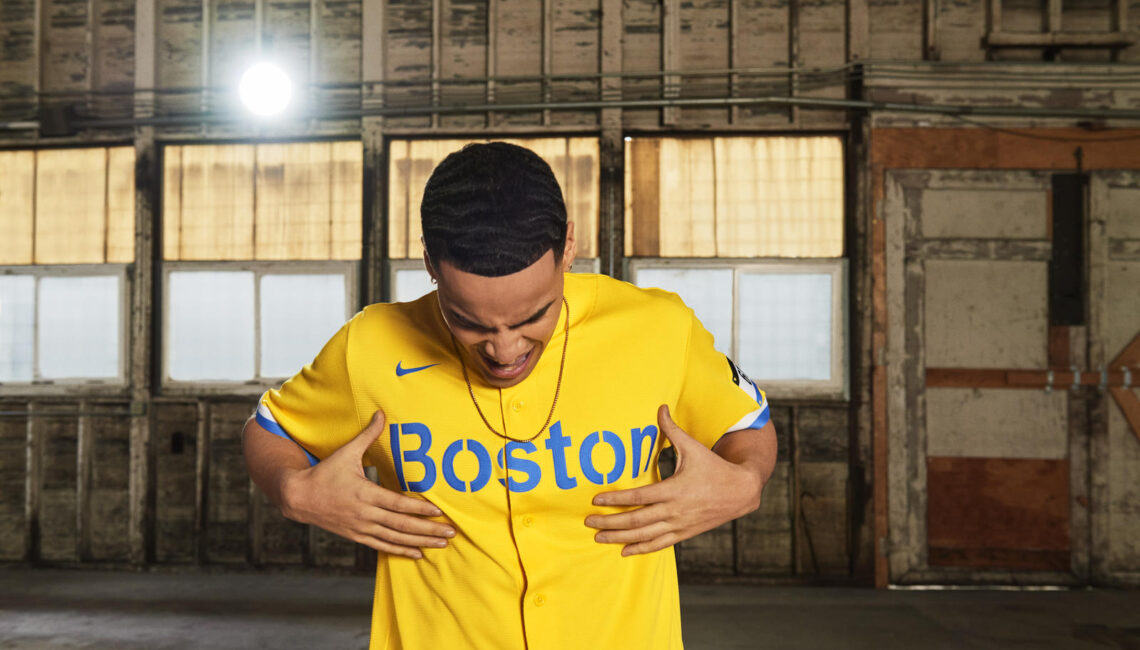 After Major League Baseball and Nike announced their partnership to provide on-field uniforms in 2020, the relationship would help guide one of the most historic visual connections in sports: the bond between baseball club identities and their fans. Balancing that sanctity and ingenuity in a club's identity through a creative partnership is what energizes the 2021 Nike MLB City Connect Series. The designs continue to explore a franchise's connection to its city and its fanbase, each with distinct personalities, values, customs, and traditions.
Developed in collaboration with seven inaugural clubs (Arizona Diamondbacks, Boston Red Sox, Chicago Cubs, Chicago White Sox, Los Angeles Dodgers, Miami Marlins, San Francisco Giants), Nike MLB City Connect Series honors the history that binds club, fan, city, and culture. In later seasons, the City Connect Series will appear league-wide.


"Nike is uniquely suited for our relationship with MLB because we like pushing the edges of creativity across the board, but it's always done out of a place of supporting the players and advancing the sport," says Sonja Henning, Nike VP, North America League Partnerships. "We take that same attentive energy in hearing insight from athletes and apply that to visualizing new and familiar relationships between clubs, cities and fans."


Learn More about the Nike Boston Red Sox City Connect Jersey



The Nike Boston Red Sox City Connect jersey, the first to be unveiled, is inspired by Patriots' Day and the power of sport to unite Bostonians.
Designed in collaboration with Nike, the jersey features "Boston" written in a unique stencil font across the chest.
The sleeve patch, with Boston's area code, 617, is designed to look like a race bib.
A blank space on the jock tag allows players and fans to write personalized messages.
The Nike Boston Red Sox jersey from the Nike MLB City Connect series releases April 6 on SNKRS, the Nike App and nike.com, and at the MLB Flagship Store (NYC) and select retail locations.