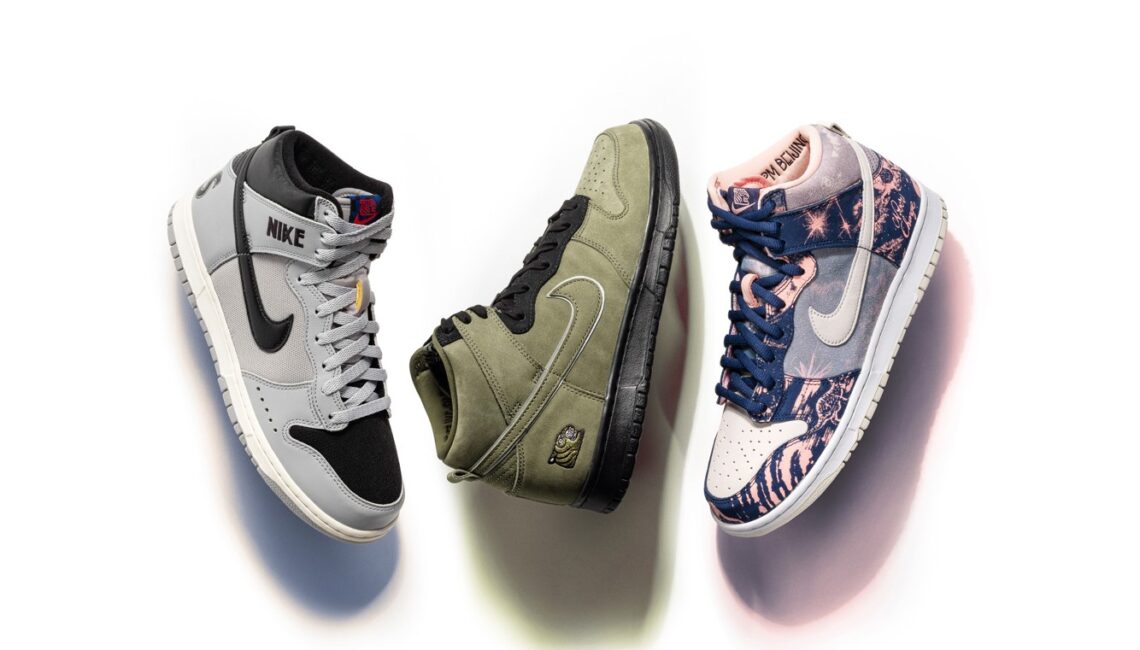 Following last year's Converse collaboration, the debut SOULGOODS x Nike collection highlights the growth of sneaker culture and communities in Greater China. The three Dunk Highs, representing the '80s, '90s and 2000s, are an expression of the Beijing-based retailer's roots in basketball, music, style and art.  

Each shoe embodies specific characters and stories tied to each decade. The Nike x SOULGOODS Dunk High '80s references the style found in classic basketball films and local street ball. The '90s model represents the rock and hip-hop enthusiasts of the club scene. The 2000s model nods to longtime sneaker collectors and artists who witnessed the previous decades. 


The footwear features graphic details like a "Soul Tiger" icon and the SOULGOODS motto, "From Beijing to the World." While the '80s and '90s versions have more neutral uppers, the 2000s model has a pink and blue print and the words "Never Change" and "Always Change."
 


The Nike x SOULGOODS Dunk Highs collection will release throughout November and December.